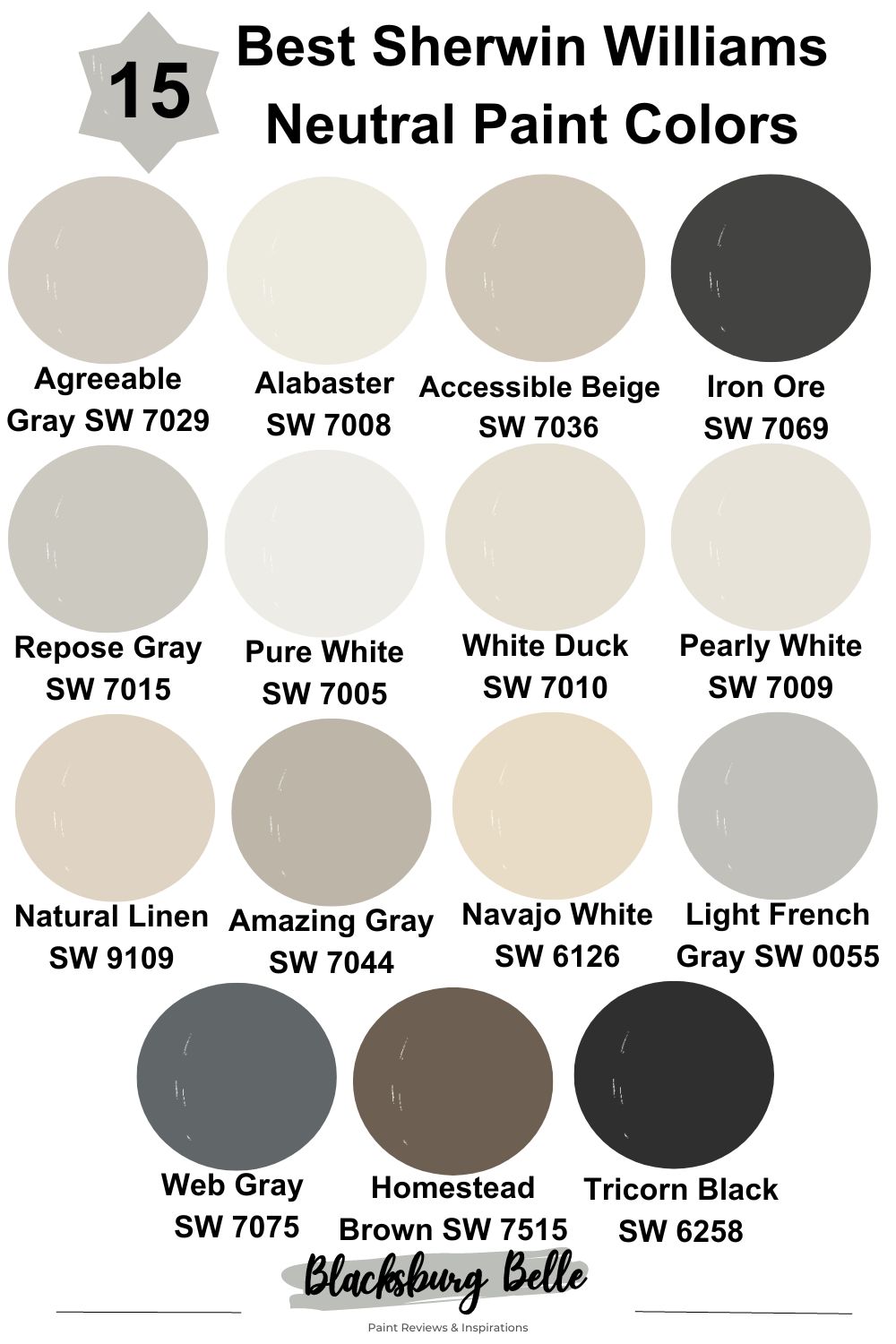 Neutrals are an increasingly popular paint color choice among interior designers and decorators. However, if you want to choose a neutral yourself, how do you know the best ones available? You will be amazed at the wide array of options, and most of them are excellent choices.
Fortunately, we have taken the time to research the 15 best Sherwin Williams neutral paint colors trending in 2023 to narrow the options. All you have to do is go through this list and pick one or more. Without further ado, let's get right into it.
What Are Neutral Paint Colors?
Neutral paint colors are those that have muted tones and seem to have no color. In other words, they do not fall under the category of the typical traditional families of color. However, they have hues underneath the surface, what we call undertones, that reveal themselves or change with different types of light.
Neutral colors include black, white, gray, brown, and beige. These colors usually work well with other shades that are in the color wheel, complementing them by muting vibrant ones or coordinating fellow neutrals and pastels.
Do Neutral Paint Colors Have Undertones?
Most neutral paint colors have obvious or subtle undertones that define their specific use. Undertones are what will make or mar your interior and exterior decor, so you must be sure to get them right for the best results.
Neutrals can have any undertones, from red and orange to yellow, blue, or gray. Some even have beige or greige undertones. You may find black paint color, which is an obvious neutral, with blue or green undertones. You may also find white, another neutral, with yellow, beige, or creamy gold undertones. Some have slightly gray undertones.
Are Neutrals Warm or Cool?
We must point out that neutral paint colors can be warm or cool, and these undertones determine the tone of the color. Warm neutrals typically have beige, greige, yellow, red, orange, or pink undertones. Cool tones typically have blue, gray, green, or purple undertones.
There are also mid-toned neutrals. This means such paint colors are neither warm nor cool; they can switch to any side, depending on the surrounding decor and colors. Such neutrals are not rare, but they are not as common as those with obvious undertones. However, they are well sought-after because they work with any decor, warm, cool, or both.
15 Best Sherwin Williams Neutral Paint Colors for 2023
In light of the above, let's look at the best and most popular neutral paint colors from Sherwin Williams to boost your decor in 2023:
1. Agreeable Gray SW 7029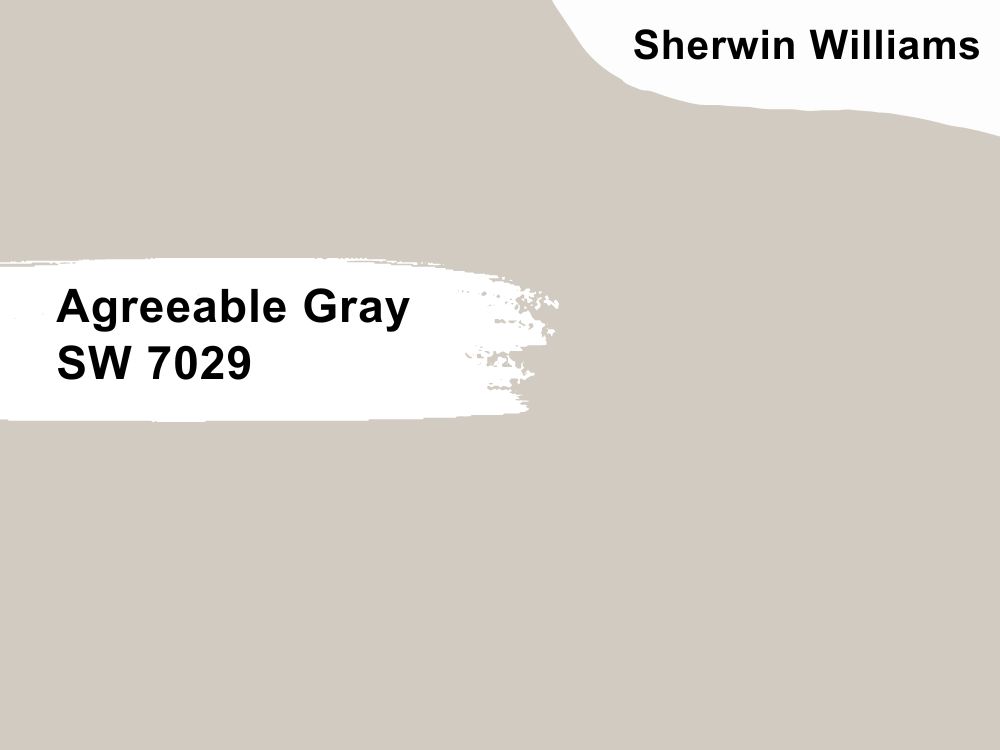 Warm gray paint color with beige undertones
Agreeable Gray is the best-selling and most loved neutral from Sherwin Williams and for good reason. It strikes the perfect balance between gray and beige with just a touch of warmth. As the name suggests, it is agreeable with any color and decor.
This subtly warm and refreshing paint color has an LRV of 60, above the middle mark of the light spectrum. It also has an RGB color value of 209, 203, ad 193 respectively. Agreeable Gray blends well with other neutrals or vibrant colors. So consider coordinating it with Coral Rose, Extra White, and Incredible White.
2. Alabaster SW 7008
Warm white paint color with a hint of yellow
As mentioned, colors can change their shade or hue in different lighting, and neutrals are not different. Alabaster typically has a slightly yellow hue, but in different lighting, it may look more cream than yellow. Whatever it is, we like this color because of the warmth it adds to any decor while maintaining the pristineness of white.
With an LRV of 82, Alabaster is high on the light spectrum, which means it can reflect a lot of light. The color has an RGB color code of 237, 234, and 224 respectively. Pair with colors such as Dakota Wheat and Townhall Tan from Sherwin Williams.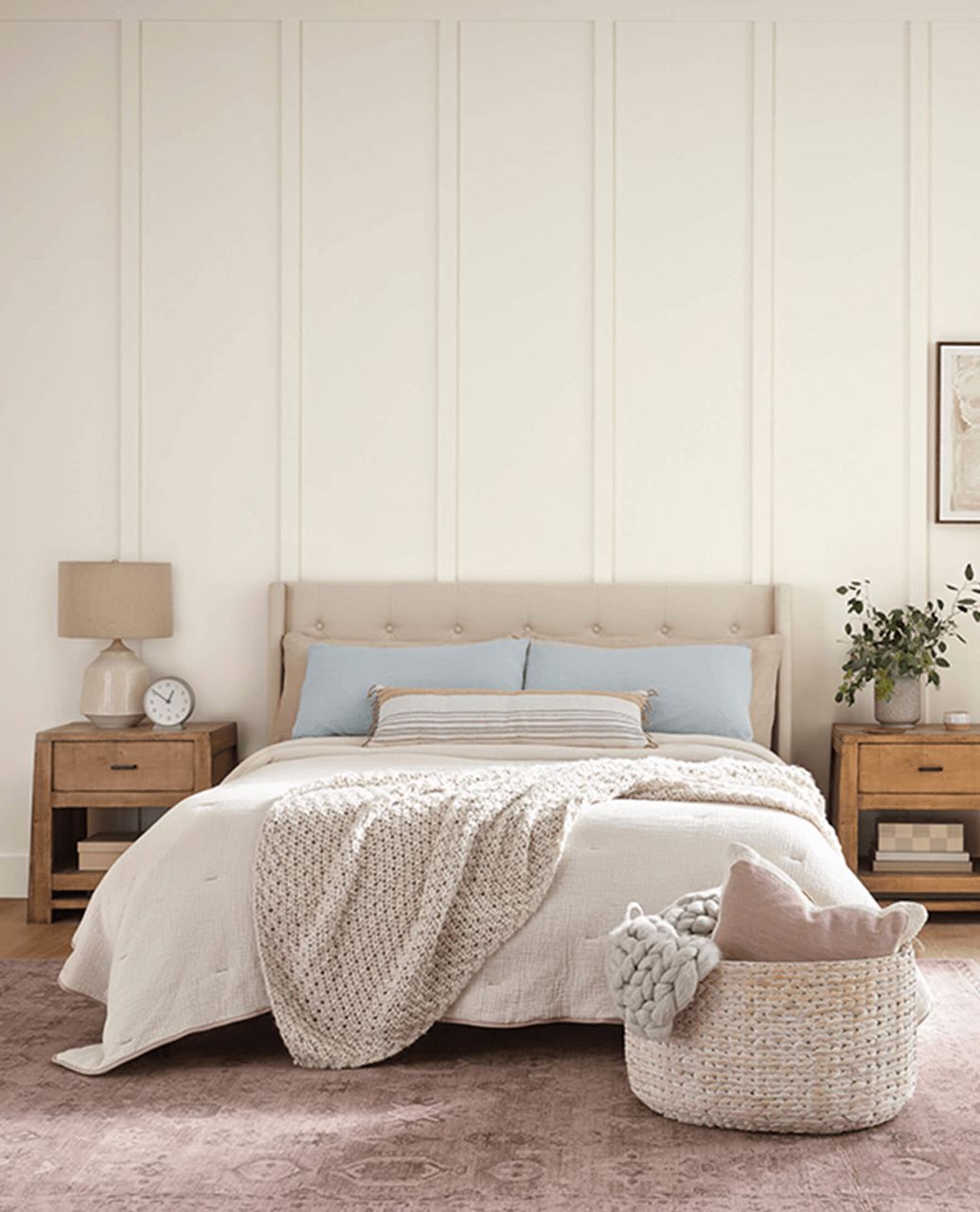 3. Accessible Beige SW 7036
Warm beige paint color with gray undertones
It is not common to see a beige paint color with gray undertones. Beige is usually in the brown color family, so it typically has slightly brown undertones. However, Accessible Beige is in a class of its own, bringing warmth and earthiness with its mixture of beige and gray.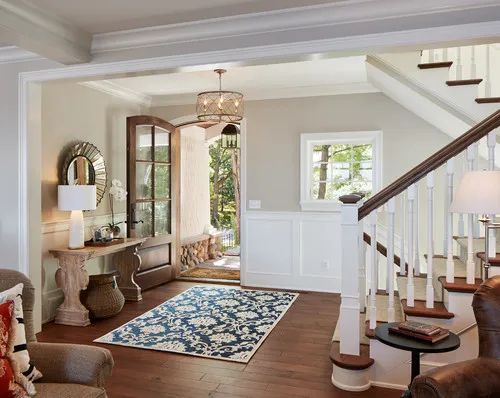 It works well with warm earthy tones, but you can get creative with it. That's part of the beauty of neutrals. It has an LRV of 58 and an RGB color code of 209, 199, and 184 respectively. Coordinate it with Cadet, Sanderling, or Aesthetic White.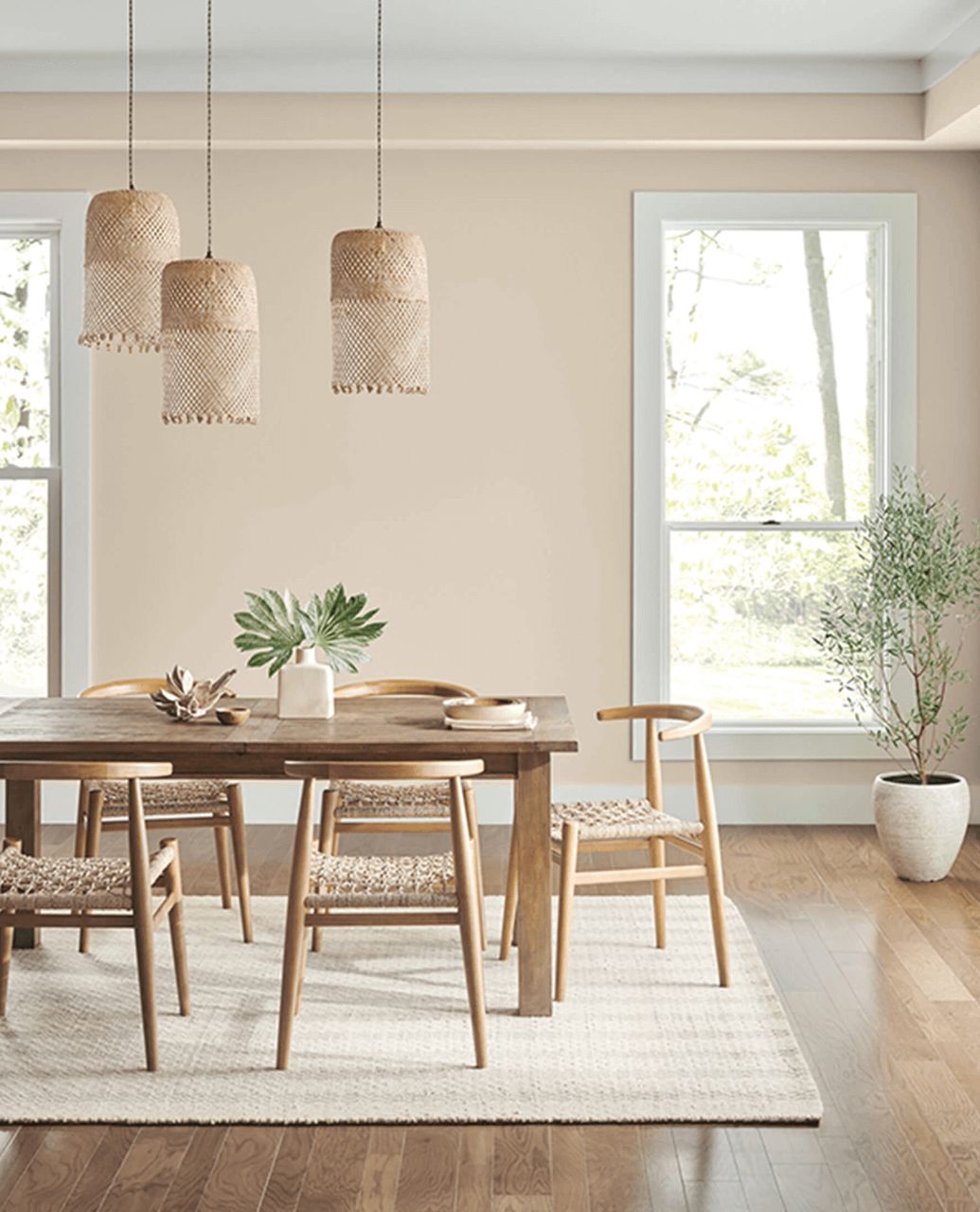 4. Iron Ore SW 7069
Cool charcoal paint color with blue undertones
Although a deep charcoal color, Iron Ore is still one of our best neutrals. It works for interiors and exteriors because of how stately and sophisticated it is. However, it is best for exteriors, especially when you use light-colored trims.
If you want to use it inside a house, do so only sparingly so it does not overwhelm the entire decor. Also, use it in a room with excellent natural or artificial lighting.
Coming in as the color of the month of March 2022, Iron Ore has a low LRV of 6 and an RB color balance of 67, 67, and 65 respectively. This is a testament to its almost-perfect neutrality. Match with light colors like Extra White and Nebulous White, or lighter gray like Cityscape.
5. Repose Gray SW 7015
Mid-toned gray paint color with violet undertones
Repose Gray is one of those paint colors that is neither cool nor warm. It sits in the middle, a balance that fits any decor. In a room facing south, this color looks warm because of the slightly brown/greige undertones. But in a room facing north, the color tone changes to cool because of the violet undertones.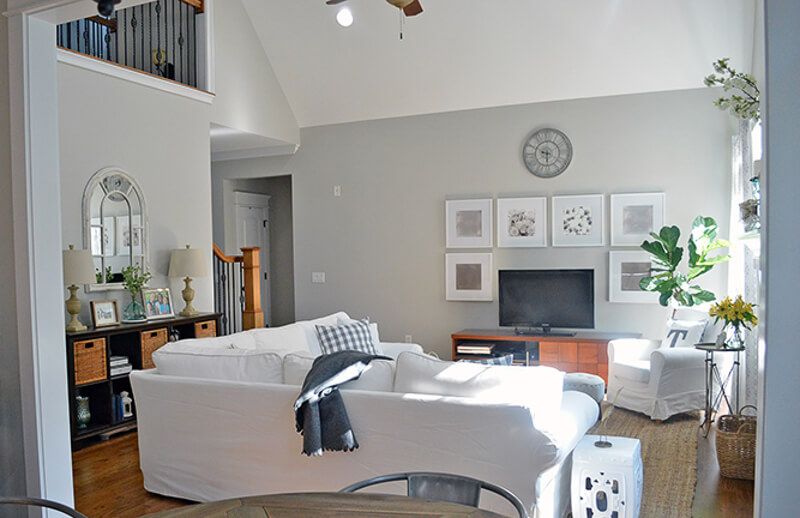 Pair it with Coral Clay, Pavestone, or Eider White for the best results. Repose Gray has an RGB color balance of 204, 201, and 192 respectively, and an LRV of 58. You can use it on cabinetry, walls, or trims, pairing it with darker grays.
6. Pure White SW 7005
Warm white paint color with yellow undertones
White does not have to be stark or plain. Hints of other colors can make it exciting, and that is what we have with Pure White. With hints of yellow, it goes from boring white to warm and inviting white.
Pure White is a beautiful shade that can stand alone or with other colors. Use it on trims around a dark-colored house or ordinary windows and change the look of the entire house. It has an LRV of 84 and an RGB color value of 237, 236, and 230 respectively. Consider pairing it with Perle Noir or March Wind.
7. White Duck SW 7010
Warm white paint color with greige undertones
How you see White Duck depends on the lighting but it is such an awesome color that combines greige and cream as undertones. You would not be wrong if you called it off-white, although certain types of decor can make it look white than it is.
White Duck is a favorite for accent walls and exteriors, but you can also use it for entire walls in your bedroom, nursery, or cabinets and trims. It has an LRV of 74 and an RGB color code of 229, 223, and 210 respectively. Coordinate it with Portico or Resort Tan to make it pop.
8. Pearly White SW 7009
Warm white paint color with gray undertones
This color looks greige, but it is an off-white color that warms any room. It is soft and beautiful, yet powerful enough to stand alone. Alternatively, use it with darker colors to create a unique look.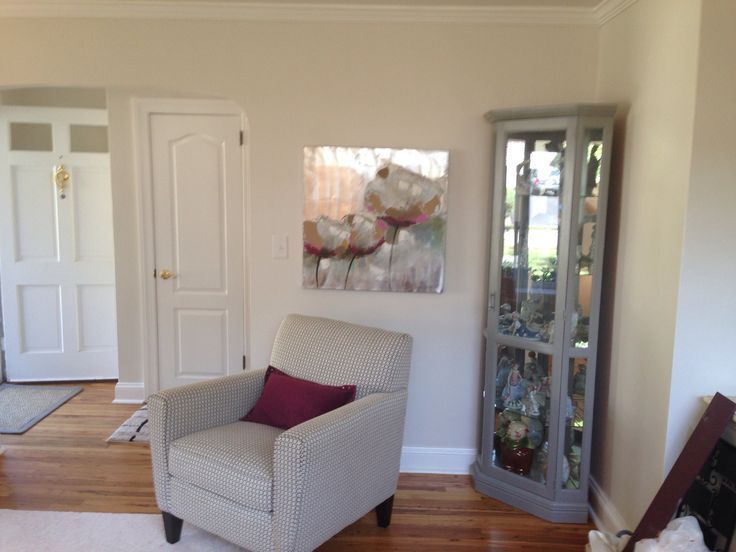 Pearly White has an LRV of 77, which is pretty high on the light reflectance value chart. It also has an RGB color code of 232, 227, and 217 respectively. Consider coordinating it with Grapy or Jogging Path to complement it.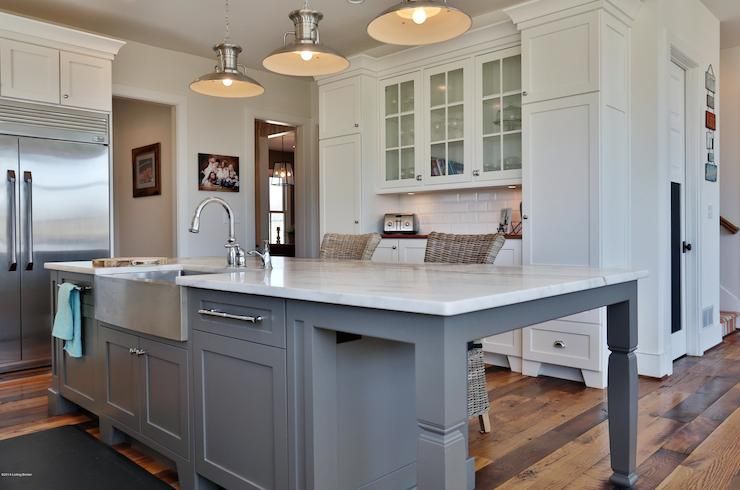 9. Natural Linen SW 9109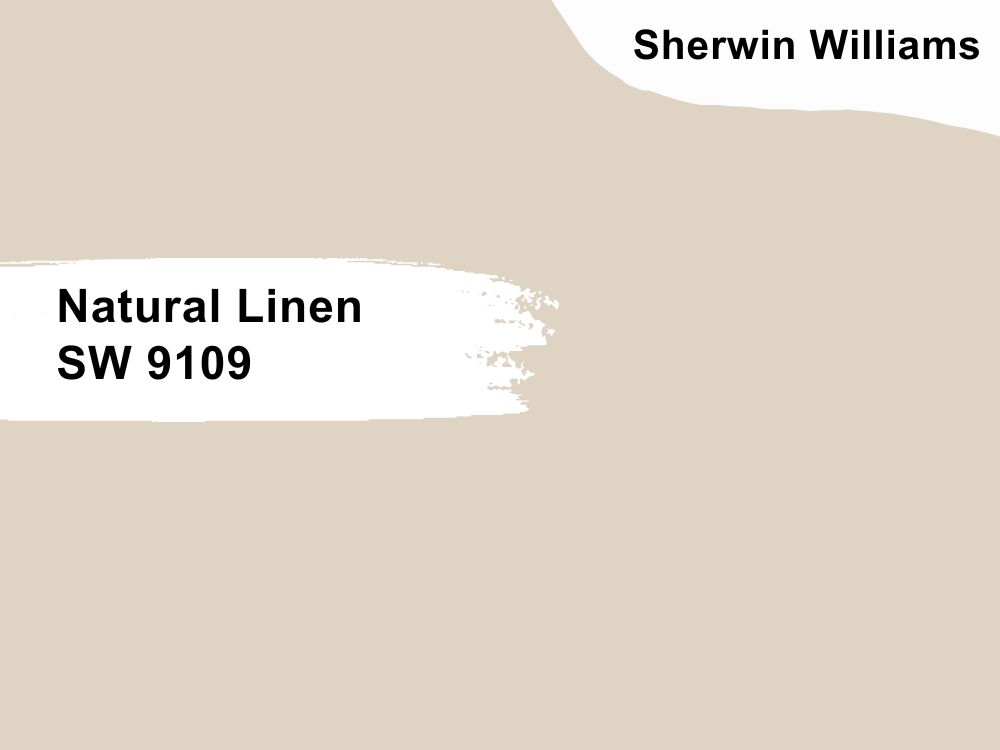 Warm beige paint color with greige undertones
Add warmth, sophistication, and beauty to your living room, dining room, bedroom, or hallway with Natural Linen. A peaceful yet cozy neutral, this paint color is an amazing addition to an earthy or wood-tone decor.
Let's not forget to tell you that white is a good complementary color for Natural Linen, although it has an LRV of 66. With an RGB color balance of 223, 211, and 195 respectively, consider pairing it with Gris Morado, Antler Velvet, and Divine White.
10. Amazing Gray SW 7044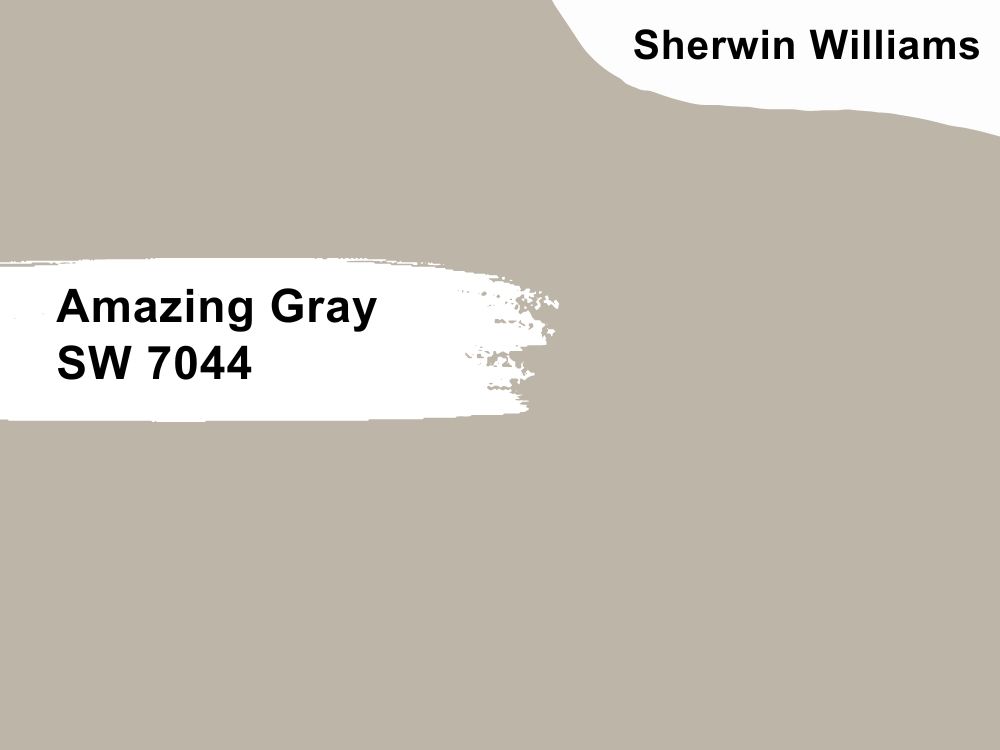 Warm gray with green-gray undertones
As with other neutrals, Amazing Gray is a versatile color that brings breeziness and warmth into a room. Its hue makes it suitable for exteriors and interiors, making it popular with many decorators. Different decor choices match it, so you do not have to look too far for the best complementary colors.
Complement it with colors such as Carley's Rose, Alabaster, and Shoji White. Amazing Gray has an RGB color balance of 190, 181, and 169, and an LRV of 47. Use it for interiors and exteriors, especially on trims or cabinetry.
11. Navajo White SW 6126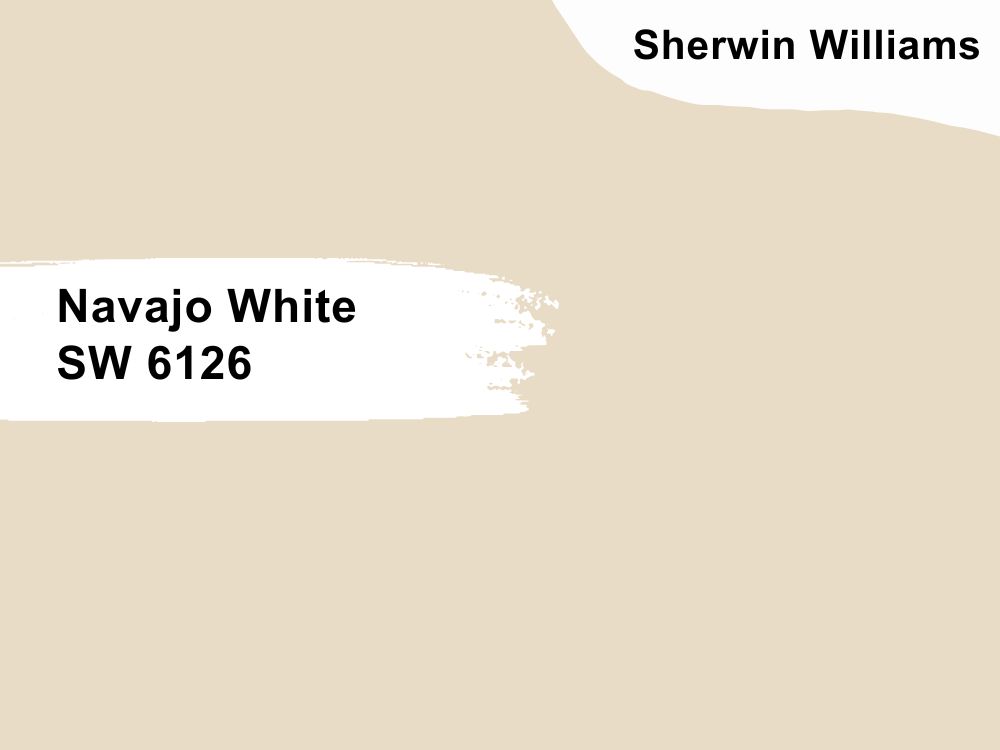 Warm white paint colors with yellow undertones
This color reminds you of the wide wild west with its big open airiness. With an earthy feel and yellow tone, Navajo White is so warm that you cannot help but curl up and enjoy the decor. It is not a shy color but adds power and energy to any space.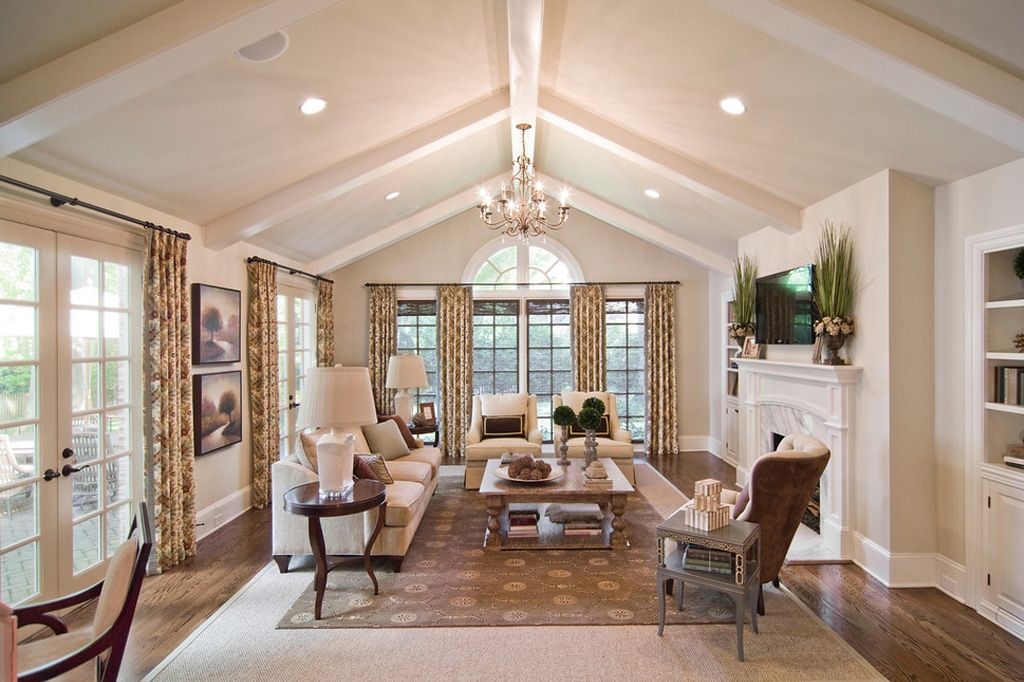 Because of its earthiness, it blends well with wood tones and shades of white or off-white. Therefore, consider coordinating it with Creamy, Rita's Rouge, and Row House Tan. Navajo White has an RGB color value of 233, 220, and 198 respectively, and an LRV of 72.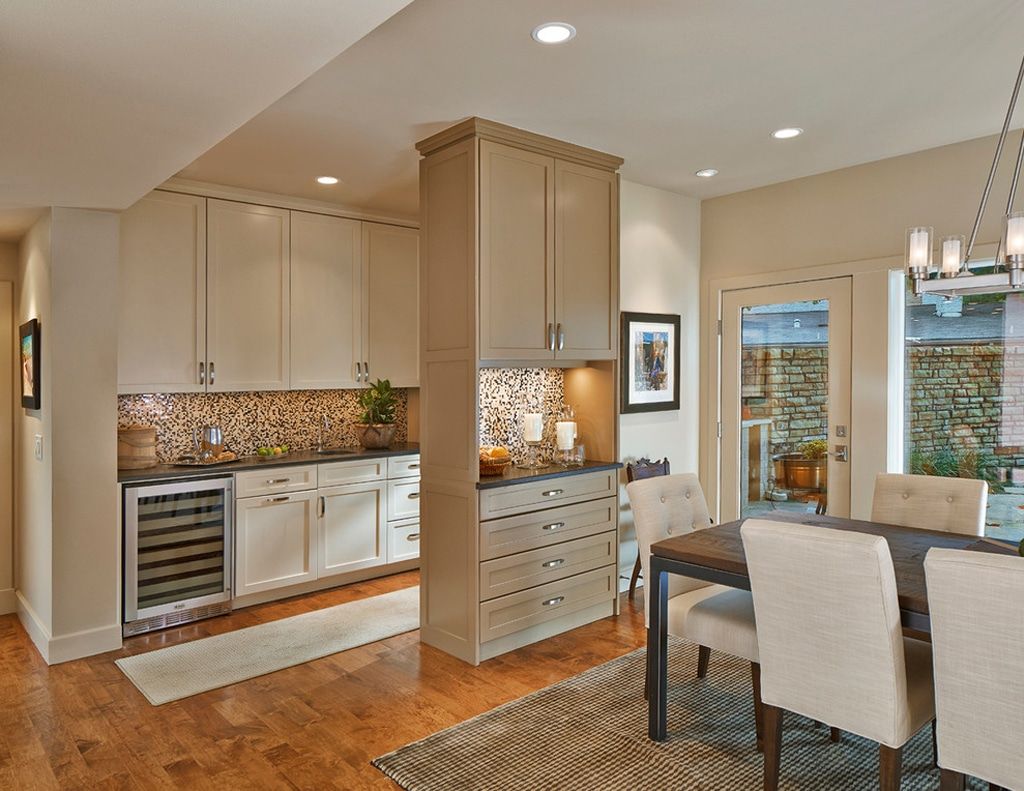 12. Light French Gray SW 0055
Mid-toned gray paint color with purple undertones
Gray, like white, can be boring if it is stark. However, gray usually looks interesting when combined with other colors or has undertones. Light French Gray has slightly purple undertones that can lean toward blue-purple in certain lights.
But the best part of this color is its versatility because it is not warm or cool. This means it is balanced in the middle, fitting into any space or decor. With an LRV of 53 and an RGB color code of 194, 192, and 187, Light French Gray coordinates well with Gentle Grape and Origami White.
13. Web Gray SW 7075
Cool gray paint color with charcoal undertones
An excellent exterior paint color, Web Gray is a beautiful deep gray shade that favors a slightly blue hue, although it has charcoal undertones. In some lighting, Web Gray looks like it is deep blue, but in perfect lighting, it is pure gray.
Web Gray has an LRV of 13, which is close to the black end of the color spectrum. It also has an RGB color value of 97, 102, and 105 respectively, showing that it has hints of blue. Coordinate it with colors from Sherwin Williams such as White Raisin, Greek Villa, and Site White.
14. Homestead Brown SW 7515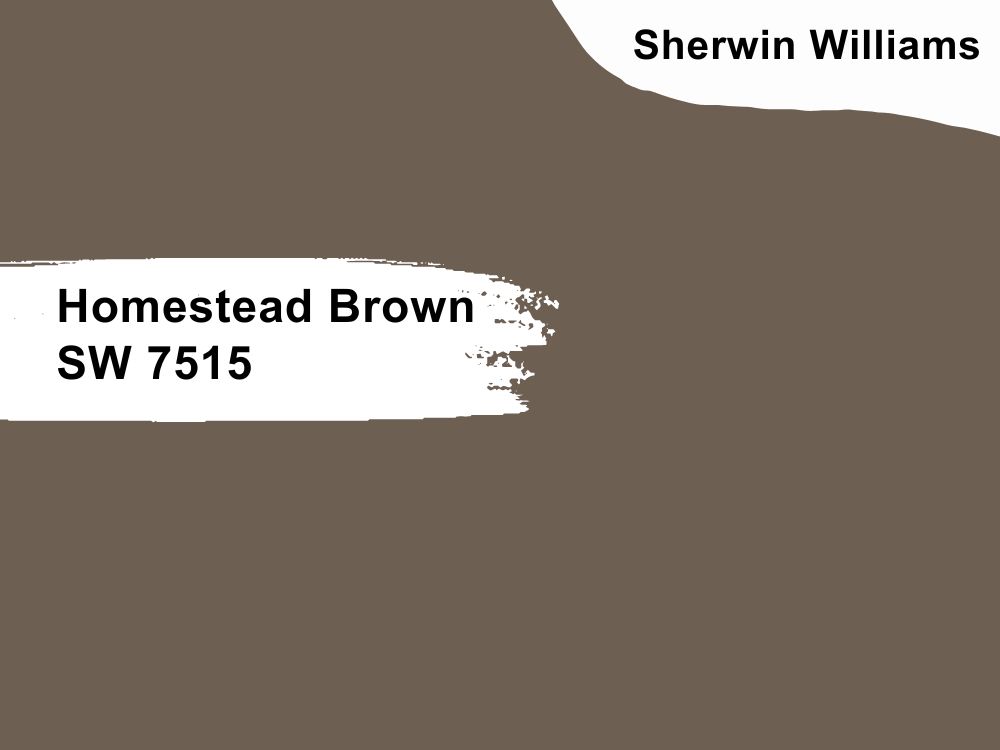 Warm dark brown paint color with hints of gray
Homestead Brown is a neutral brown and appears a little cool because of the gray hints. However, it brings a rich tone and saturation to your decor without compromising on warmth. It is a bold color that needs lots of light and light neutrals to complement it.
You will also notice a hint of red under it, which makes it truly earthy. Therefore, coordinate it with Jubilee, Kestrel White, or White Duck. Its LRV is as low as 12 and has an RGB color value of 110, 95, and 83 respectively.
15. Tricorn Black SW 6258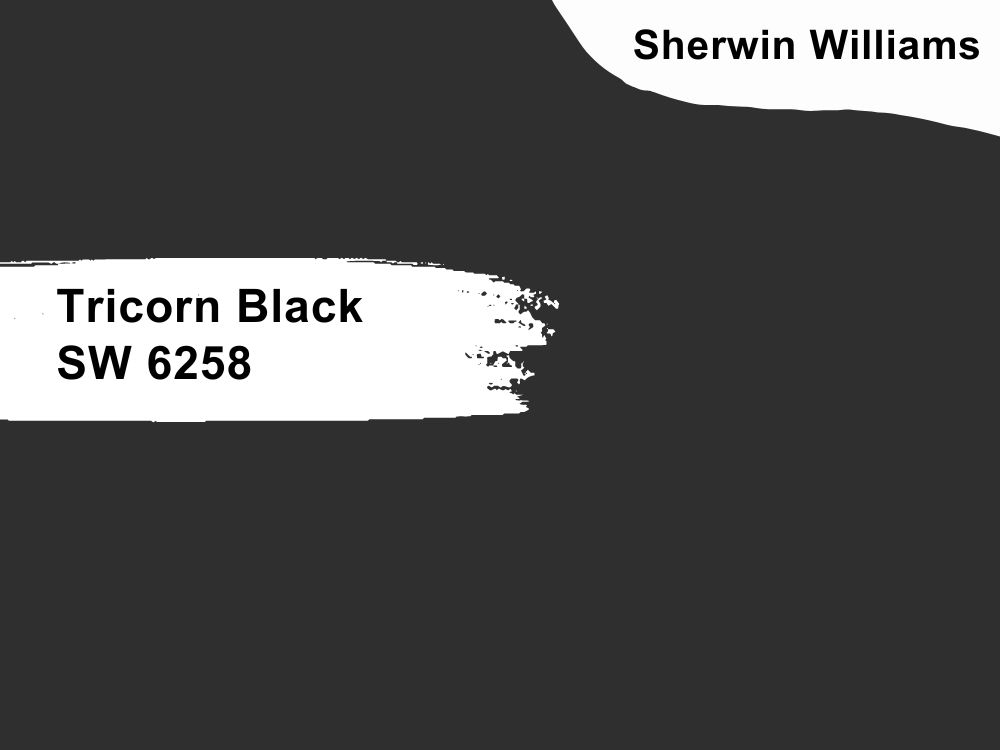 Mid-toned black with neutral tones
Looking for deep, dark, and saturated? You cannot go wrong with Tricorn Black. This deep color is a true black, so any undertone works with it. But because it is so deep and saturated, it may be best to use it on accents or cabinets. Alternatively, use it on doors or trims so it is not overwhelming.
Coordinate it with light colors like Blithe Blue, Classic Light Buff, and Ice Cube. Wood tones and whites also add some sophistication and relieve some of the heaviness. Tricorn Black has an LRV of 3, and an RGB color balance of 47, 47, and 48.
Conclusion
We included several neutral paint color options, from white and light gray to beige, dark gray, and black. Your options are extensive, so check out Tricorn Black, Agreeable Gray, ure White, Iron Ore, Natural Linen, and the rest of the neutrals on our list.
The best part is that you can combine one or more of these colors because they complement each other. Add vibrant colors and pastels to complete the decor and create a unique design.
Are you already using any of these paint colors? Let us know your thoughts and experience in the comments section.