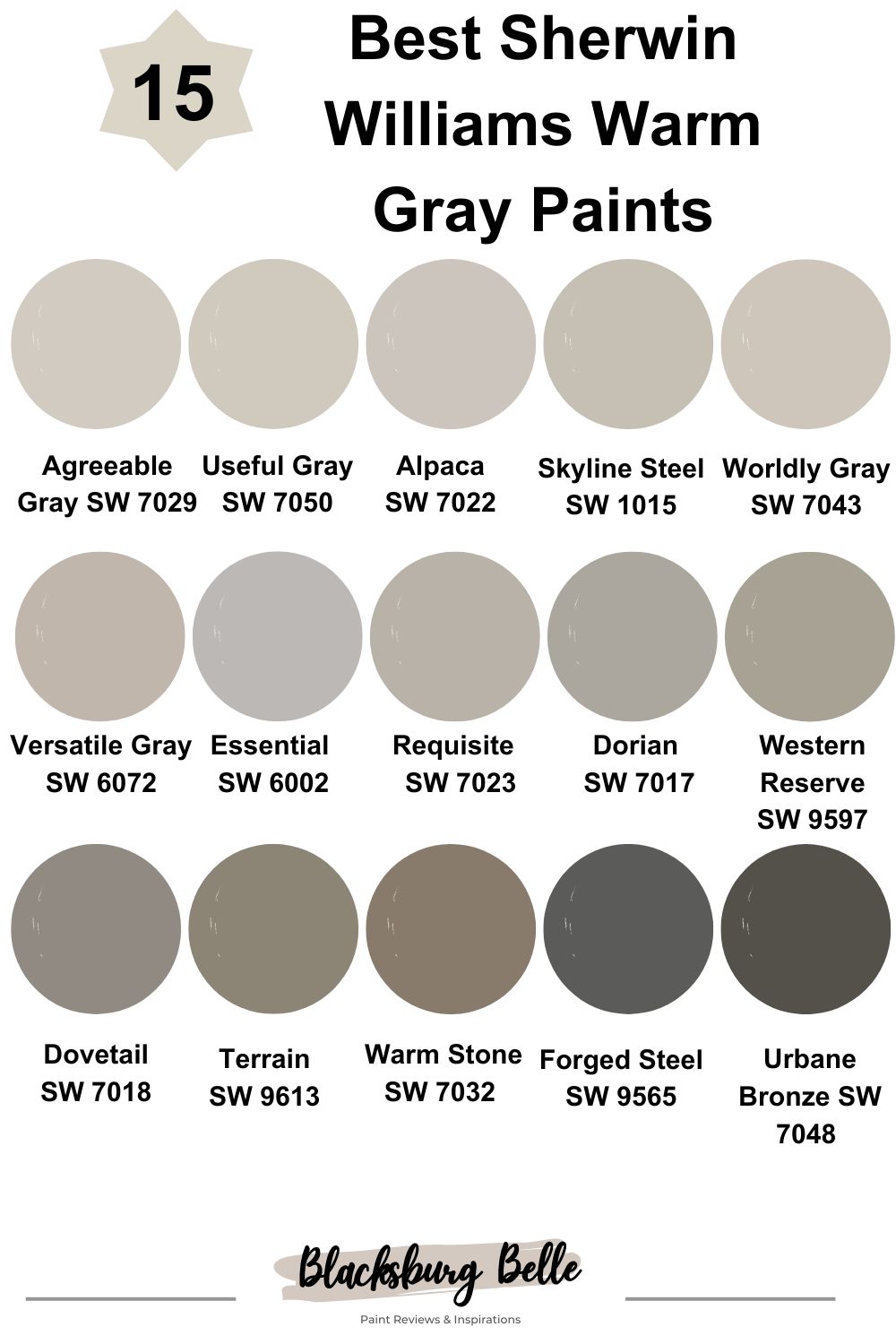 Warm gray is a step up from the traditional cool tone of the ultimate modern neutral hue. If you've ever considered painting your home gray yet retaining the warmth of historic decoration, then this shade is the answer.
These greige/taupe hues keep your spaces cozy and furniture homely without compromising your theme's integrity. You'll love them when paired with wood and leather, as it creates a harmonious outlook.
Warm gray paints look best in certain positions, like North-facing rooms which get consistent natural lighting daily while some shades fare better when used in small quantities.
Learn more about choosing the best Sherwin-Williams warm gray paints, how to use them, and the top 15 trending hues this year.
Steps for Choosing the Best Sherwin-Williams Warm Gray Paint
Is your gray paint too warm or not fiery enough for your intended purpose? Following these six steps would help you make an informed decision and avoid the stress of using the wrong shade.
Step 1: Analyze The Space and Lighting
Light entry points and spaces determine the intensity of a warm gray paint hence the importance of pre-painting analysis. Check the windows, doors, existing furniture, and decor to determine the ideal shade of warm gray color in that space.
Existing furniture and decor affect every wall paint's outlook as the undertones and overtones interact to create an aura. Pairing the right shades creates a synthesis that differentiates between the best or worst interior/exterior decor choices.
Warm gray is inherently a cozy hue making it almost impossible to make it airy. However, you can use medium-high LRV shades to mimic the reaction of cool gray paints and make small spaces appear larger.
Alternatively, use medium-low LRV warm gray paints to keep small spaces looking cozy rather than stuffy.
Step 2: Measure The Room Size And Position
Get a compass, pencil, and measuring tape to measure your room's size and position for the first space and lighting assessment step. Note that warm gray paints in Northern-facing rooms maintain a consistent shade throughout the day.
If you want a more intense glow of the undertones, use the color in South-facing windowed rooms. West-facing sunlight shines the brightest in the late afternoon until sunset, so use warm gray paints to avoid an intense overtone in this room.
Warm colors typically make rooms appear smaller because they advance (feel like they're moving forward), so use this gray shade in large and medium rooms. If you must use a warm gray hue in a small space, ensure it's a soft tone and coordinate it with airier cool colors.
Step 3: Evaluate Your Lighting Options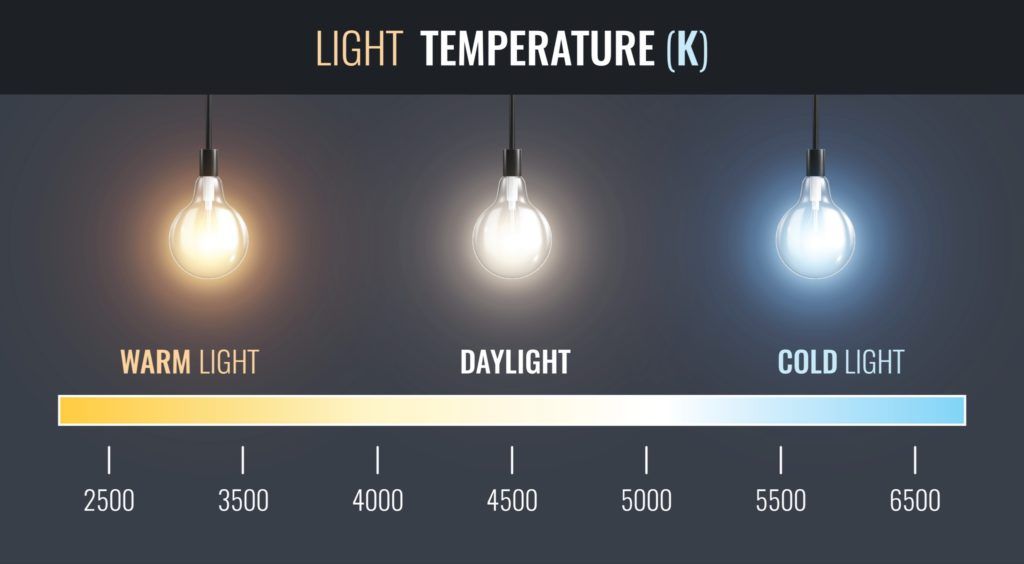 Although warm gray shades are often bright due to their fiery undertones, you can intensify the hue using artificial lighting. The rule of thumb says warm lighting matches warm colors for harmony, but you can use cool lights to create a beautiful contrast.
Artificial lighting also serves as decor from chandeliers to sconces, bedside lamps, and center bulbs.
Step 4: Conduct Sample Area Testing
The fourth stage in the pre-painting stage is sampling which helps you confirm the authenticity of your first three assessments.
You can get any of Sherwin-Williams sampling options from the ten free Color Chips to the Peel & Stick strip and Color-to-Go for token fees of less than $10. Use the samples against your desired surfaces and observe them in natural light during the day and at night.
Step 5: Analyze the Long-Term Value of a Paint Color
The penultimate level determines how long your warm gray paint will last. Spaces with heavy traffic require medium-low LRV shades as they're low-maintenance, while minimally-used areas can have high LRV warm gray paints.
Step 6: Apply Finishing Touches
Finally, choose the finish you'd prefer for your warm gray paint. Shiny finishes like gloss, luster, and silk are the best for highlighting spaces, matte finishes like flat and eg-shel are ideal for full background coverage, and satin finish for in-between outlooks.
Understanding Warm Gray Paints
The creative part requires an in-depth understanding of warm gray paints as it informs your decision on the color palette. Certain shades appear lighter or darker than others depending on the intensity of the undertone and overtone.
What Are The Undertones?
Those are called undertones when your gray paint appears as an alternative color because of its interaction with light (natural and artificial). They're why sampling is necessary, as it prepares you for the nuances of your chosen warm gray paint shade.
Every color combines red, green, blue, and absolute black paints in varying quantities, called the RGB value. Hence the result always has one, two, or more undertones.
All warm gray paints qualify as such due to their red, beige, yellow, or orange undertones.
Types of Sherwin-Williams Warm Gray Paints
Warm gray comes in different shades, from light (60 – 75 LRV) to medium (40 – 59 LRV) and dark (39 – 5 LRV). When used rightly, you can pair multiple warm gray paints in one space to create a minimalist/monochrome theme.
Scroll down to see how it works.
Light Warm Gray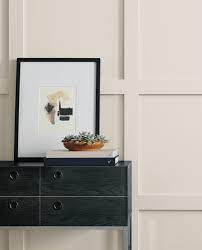 Since warm gray paints aren't entirely white, they'll never have LRVs as high as 76 – 93; you can get as close with 60 – 75 LRV shades. Light gray paints with warm undertones are ideal for full wall coverages as they brighten spaces without additional lighting.
These shades channel feelings of security, luxury, and homeliness into one space, especially with earthy wooden and leather decor. Some Sherwin-Williams examples are Dumpling (LRV 64), White Sesame (LRV 71), and Limewash (LRV 67).
Soft Warm Gray
Pastel, a.k.a. soft, warm gray paints, present soothing auras that mimic cool gray shades. Since warm neutrals are bright and advancing colors, pastel shades make them appear smoother and airier.
Use pastel warm gray paints in your bathroom and bedroom for a muted expression of neutral gray, greige, and beige colors. Although pastels typically come in medium-light tones, there are some trendsetting dark tones you can explore.
Examples include Urbane Bronze (LRV 8), Worldly Gray (LRV 57), and Amazing Gray (LRV 47).
Dark Warm Gray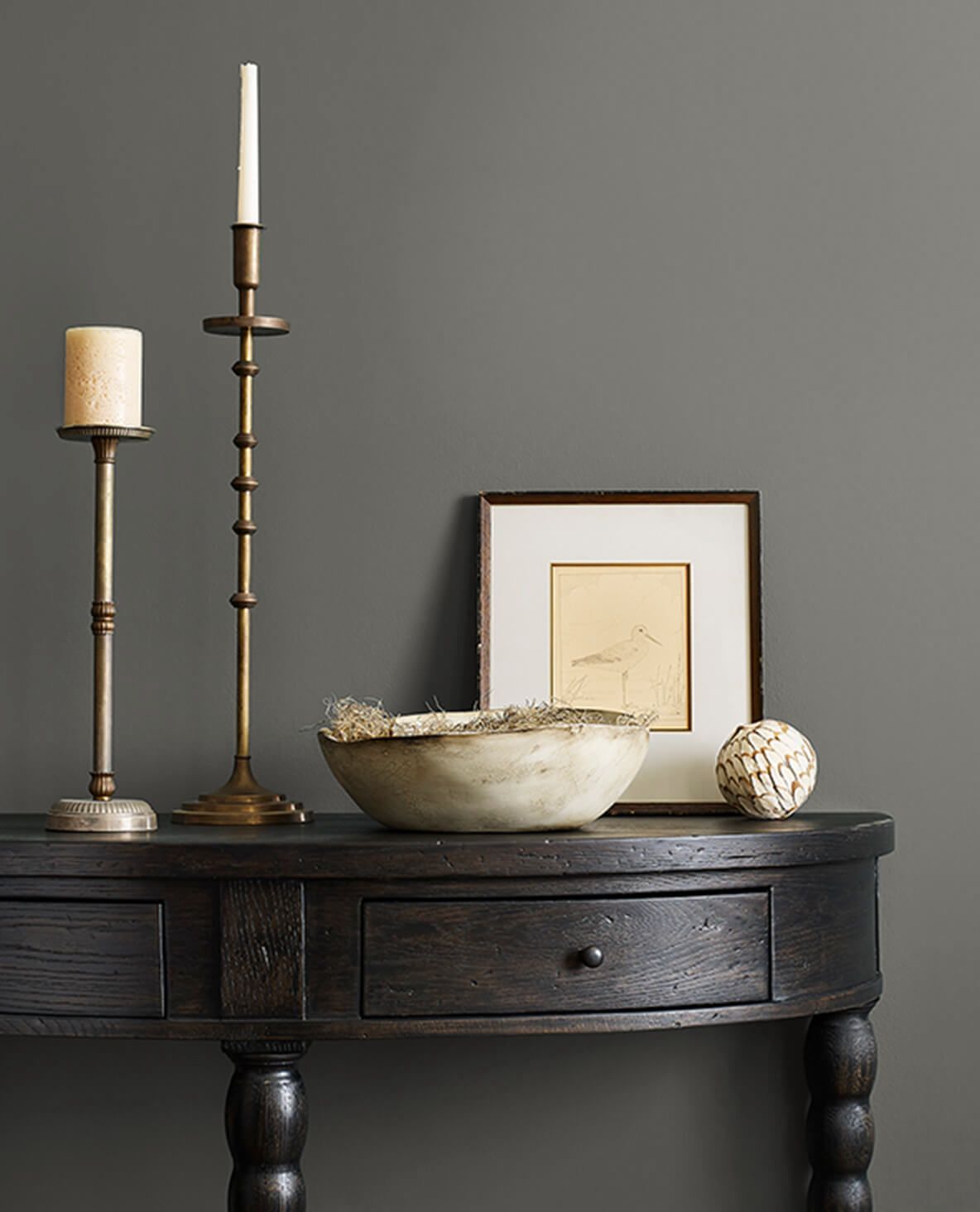 Warm gray doesn't always come in medium-light shades as unique mixes like Nocturne (SW 9520) LRV 8, Forged Steel (SW 9565) LRV 10, Storm Warning (SW 9555) LRV 14, and Warm Stone (SW 7032) LRV 20 prove.
These low LRV warm gray paints are the trending highlights and accents of 2023 for adding a welcoming aura to their surroundings.
15 Best Sherwin-Williams Warm Gray Paint Colors (2023 Trends)
It's never easy to handpick a few shades of a popular neutral like gray but it's necessary to stay on trend. This year, the top neutrals are versatile vibrant tones which command attention upon first sight.
Here's a short list of 15 trending warm gray paints from the leading paint brand in America, Sherwin-Williams.
All pictures are from Sherwin-Williams and the list is in descending order of Light Reflectance Value.
1. Agreeable Gray (SW 7029)
 Using Agreeable Gray (SW 7029) opens up your space. Its beige tints shining through the misty gray exterior give it a 60 LRV. It's one of Sherwin-Williams' best-sellers for being a versatile medium-light neutral with a cozy vibe courtesy of its warm undertone.
You can use Agreeable Gray anywhere, whether as a backdrop, accent, or trim. Choose this shade if you want your warm gray-painted room to look spacious while staying cozy.
2. Useful Gray (SW 7050)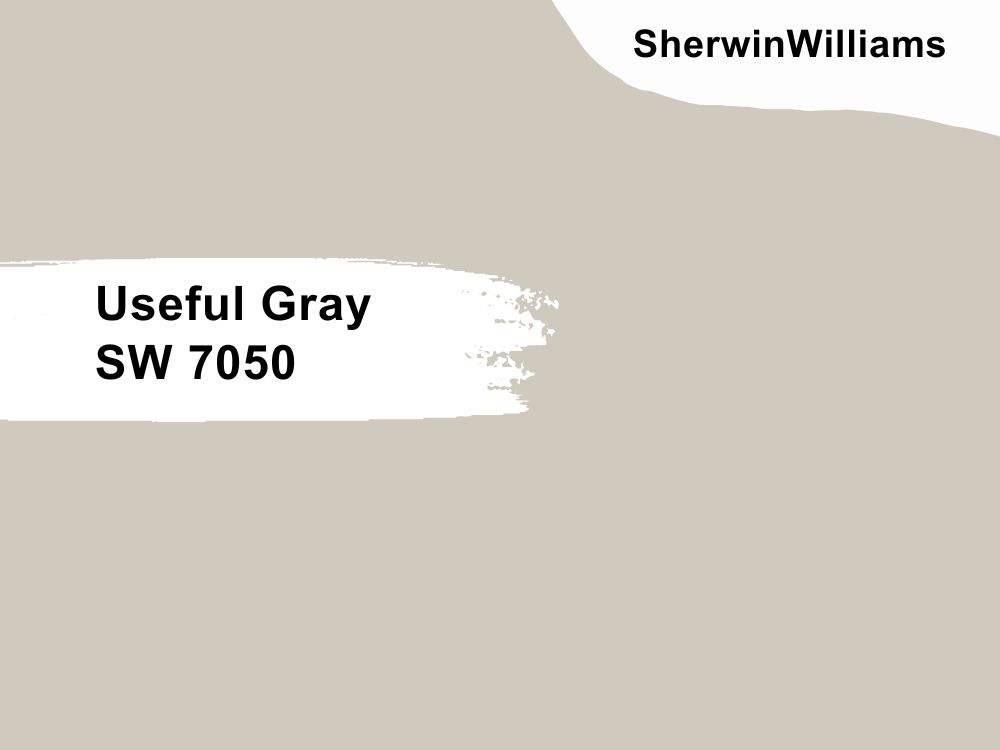 Open up your space with the brightness of Useful Gray (SW 7050), which peaks at 59 LRV. Despite being a warm neutral, its stony surface gives this color an airy look. Useful Gray works well in the background and is ideal for living rooms, kitchens, and dining rooms.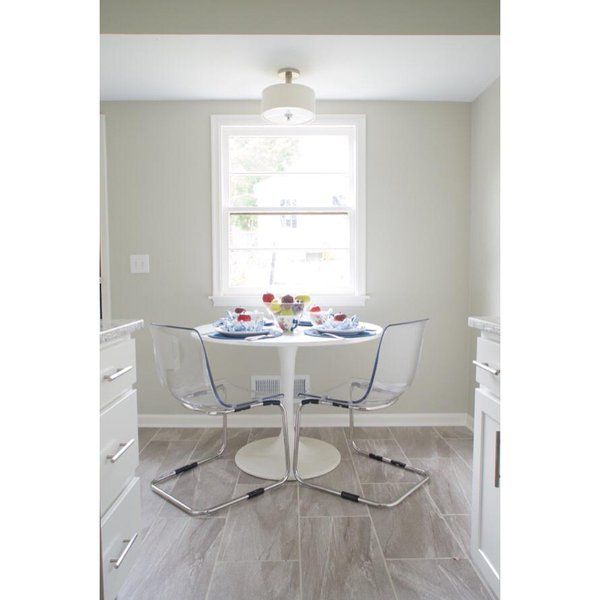 You can pair this light gray paint with a darker gray like Acacia Haze or a bright and warm white paint like Greek Villa. Coordinate Useful Gray with light wooden furniture and trims to accentuate its warm brown nuance.
3. Alpaca (SW 7022)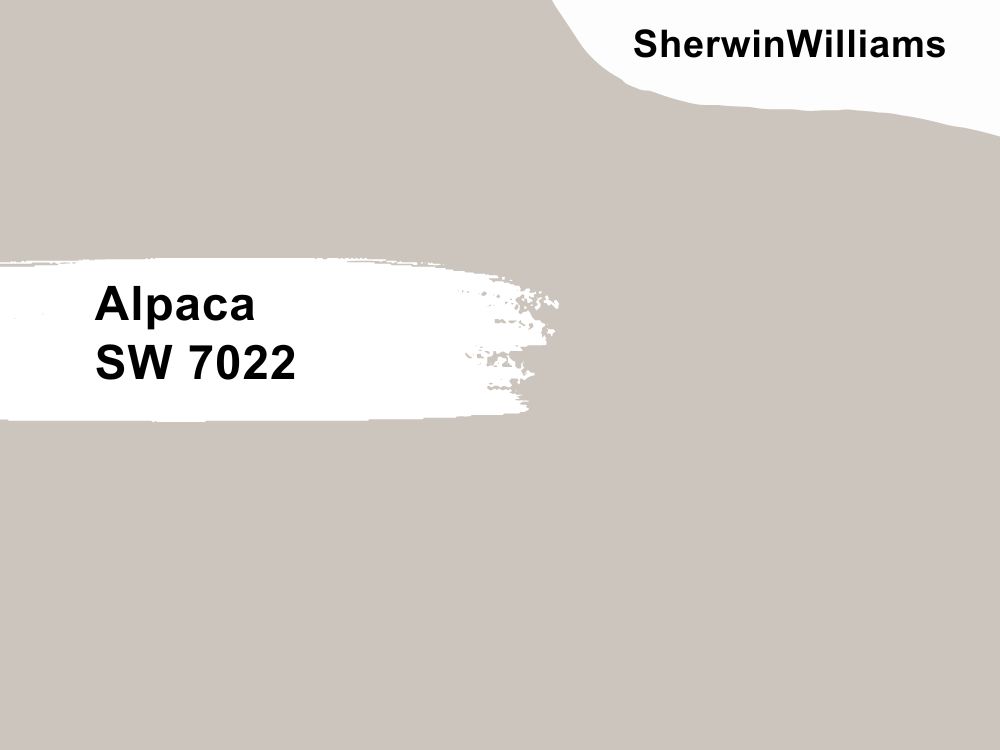 Keep your bedroom and family room cozy with Alpaca (SW 7022) 's warm, airy, dual-toned outlook. This greige hue with an LRV of 57 has a soft purple undertone, making it trendy and great for spa-like settings.
Use Alpaca to coordinate a minimalist palette of gray and beige colors to relax your mind and create a centered vibe.
4. Skyline Steel (SW 1015)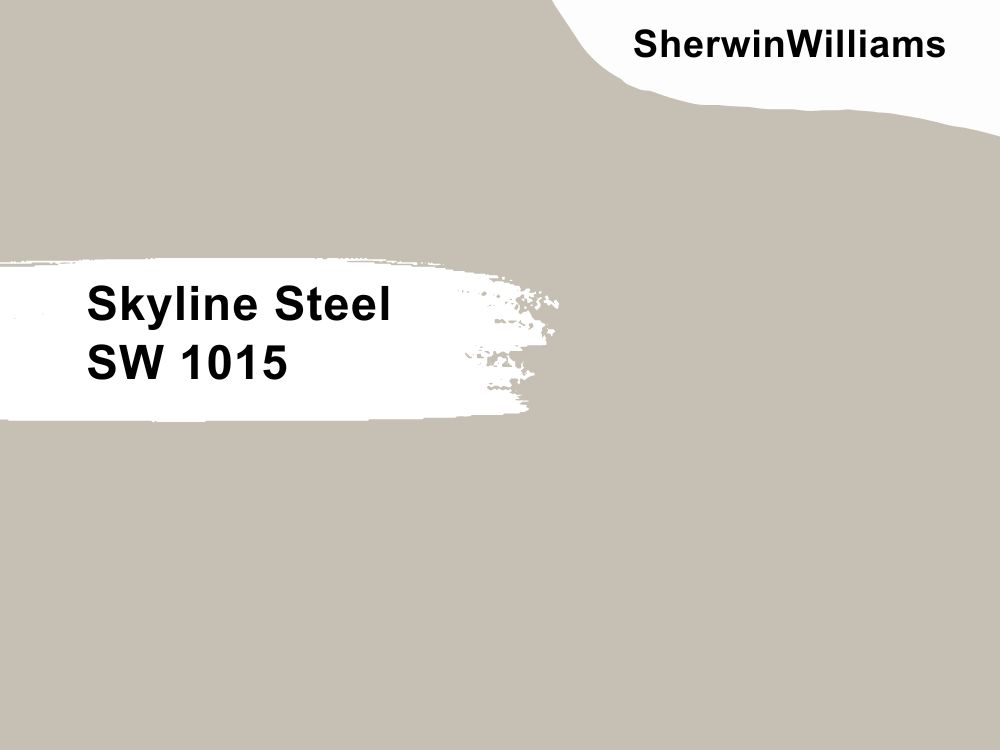 Open up your kitchen, hallway, and entryway with the warmth of Skyline Steel (SW 1015), a soft stony gray hue. This mid-toned (51 LRV) color is timeless, especially when paired with other warm neutrals, whether white or beige.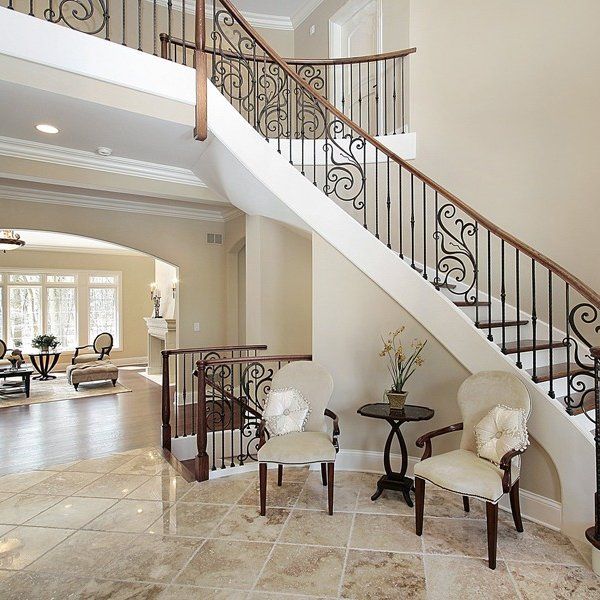 Use gold accessories for a luxurious aura and wooden trims to accentuate the cozy vibe.
5. Worldly Gray (SW 7043)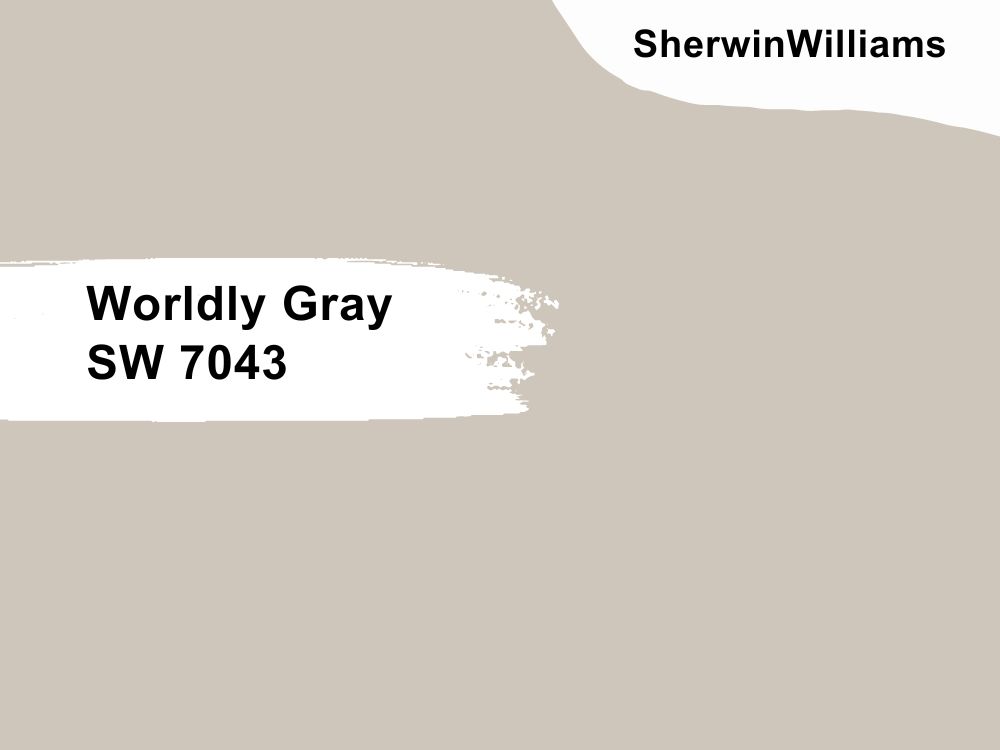 Unwind daily with the sophisticated subtleness of Worldly Gray (SW 7043) on your living room and bedroom walls. Highlight its warmth with coordinated neutrals or contrasting blue for the beige undertone.
Note that Worldly Gray is a mid-tone hue, so your palette can go either dark or light. The lighter option creates a relaxing and cozy space, while the darker choices present a moody vibe.
6. Versatile Gray (SW 6072)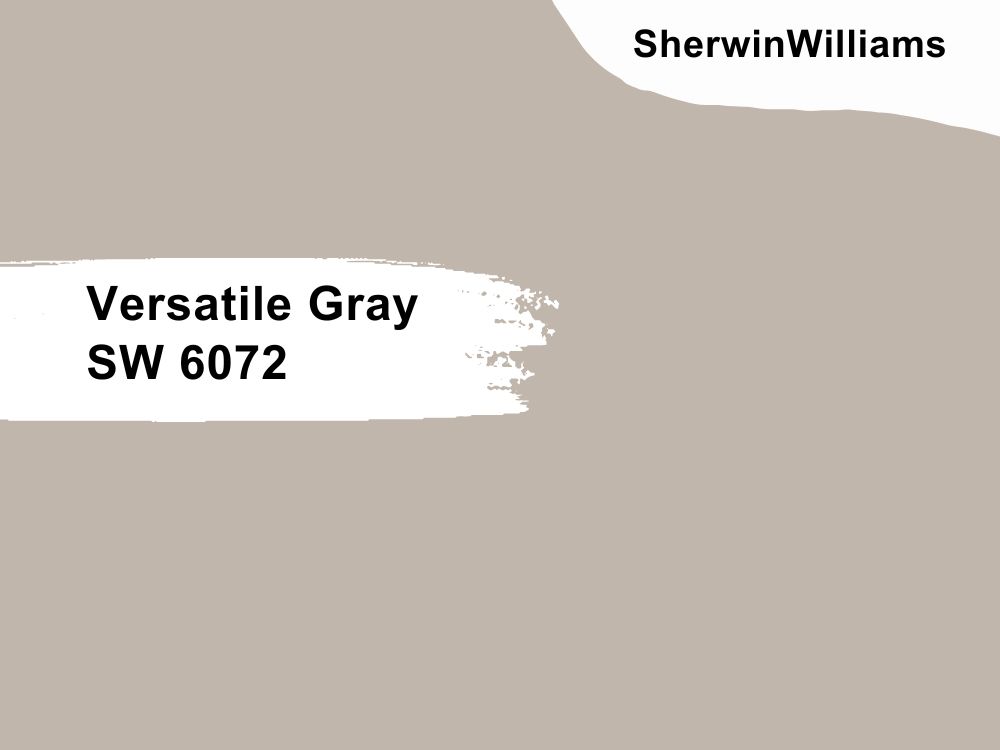 Versatile Gray (SW 6072) at 48 LRV is an almost perfect warm gray color hence its name. You can use this greige hue anywhere, a welcoming and homely aura from the drawing room to the bathroom, bedroom, and front porch.
This color's gray hue resembles clay due to the earthy undertones that make it suitable for interior and exterior coloring.
7. Essential Gray (SW 6002)
Warm gray can also be clean and airy once it has an earthy and purplish undertone beneath its gray exterior, like Essential Gray (SW 6002). This 48 LRV paint looks the most beautiful in the Fall/Winter weather as the low sunlight merges with its steady outlook.
Paint Essential Gray in North-facing light to maintain a forever Fall/Winter mood even during Spring/Summer. It's the ultimate warm gray paint for minimalist design, but you can add some elegant blue highlights like Dress Blues (SW 9176) for extra warmth.
8. Requisite Gray (SW 7023)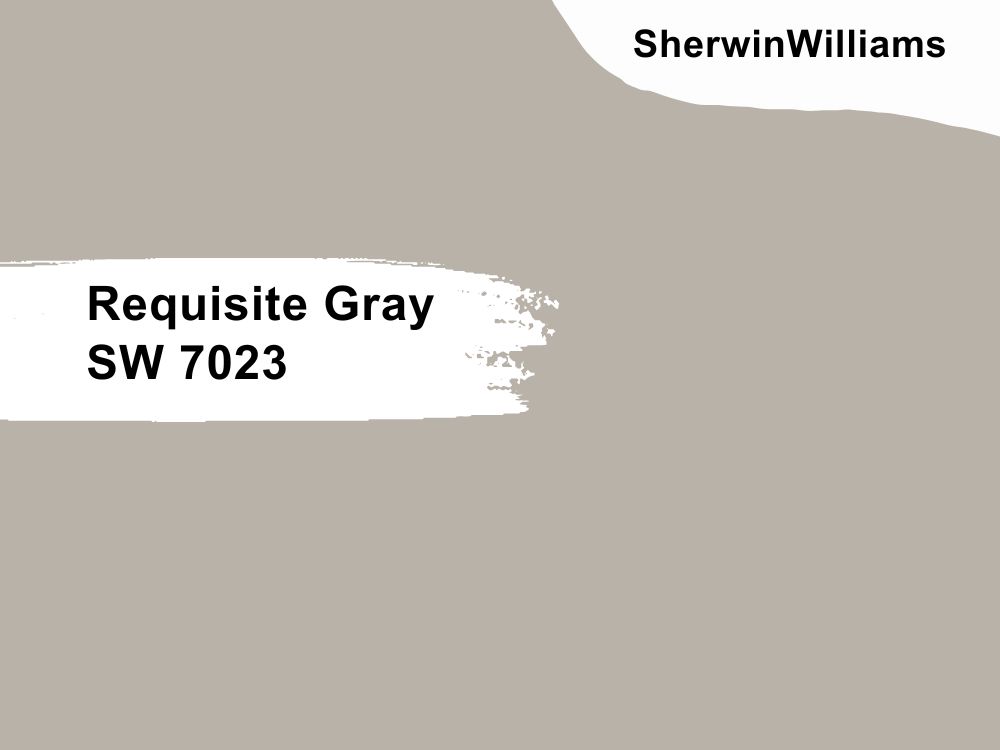 Requisite Gray (SW 7023) is the perfect blend of warmth and coolness to create a soothing energy in your bathroom, bedrooms, and hallways. Considering its 45 LRV, this shade is neutral and suitable for background coloring as it'll blend with other colors on the decor.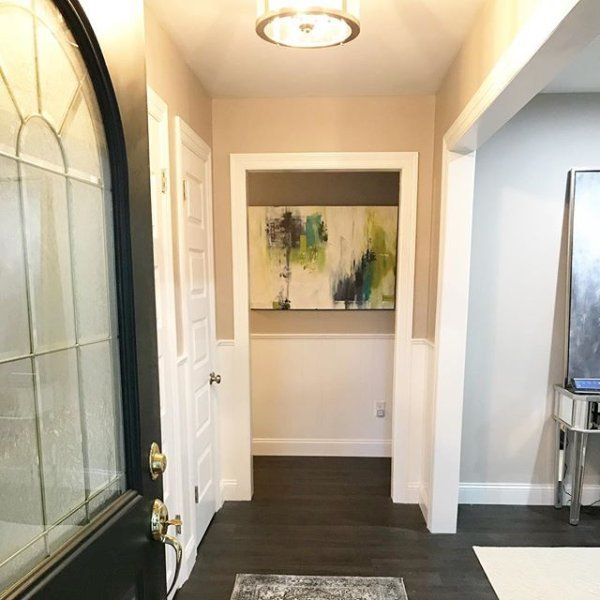 You can stick to a monochrome theme with whites and darker grays or explore with brighter colors like blue, pink, yellow, red, and orange. Use wooden trims and furniture to match its soft brown tint.
9. Dorian Gray (SW 7017)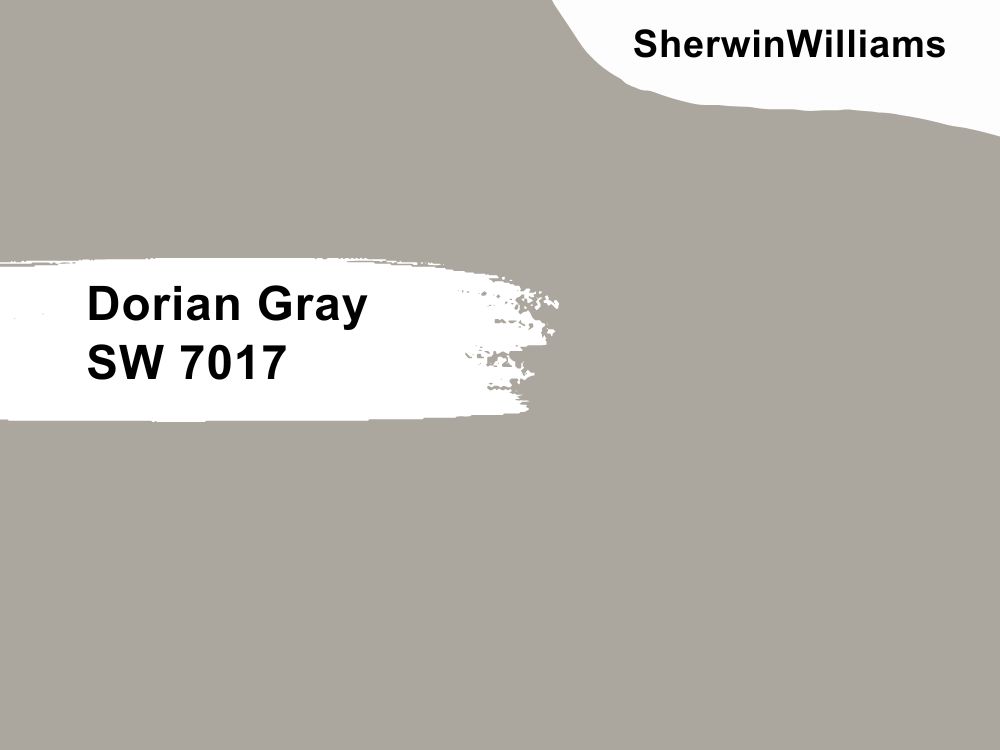 Create a rejuvenating and energizing aura with Dorian Gray (SW 7017), a 39 LRV dual-toned gray paint. Its subtle brown tint gives the color a rich overtone despite being pastel neutral.
This color comes alive in living rooms, studies, and other relaxation spaces, including therapist offices, spas, and salons. Add to Dorian Gray's beauty using different pastel colors like Overjoy (yellow), Jasper Stone (blue), and Coral Rose (pink).
10. Western Reserve (SW 9597)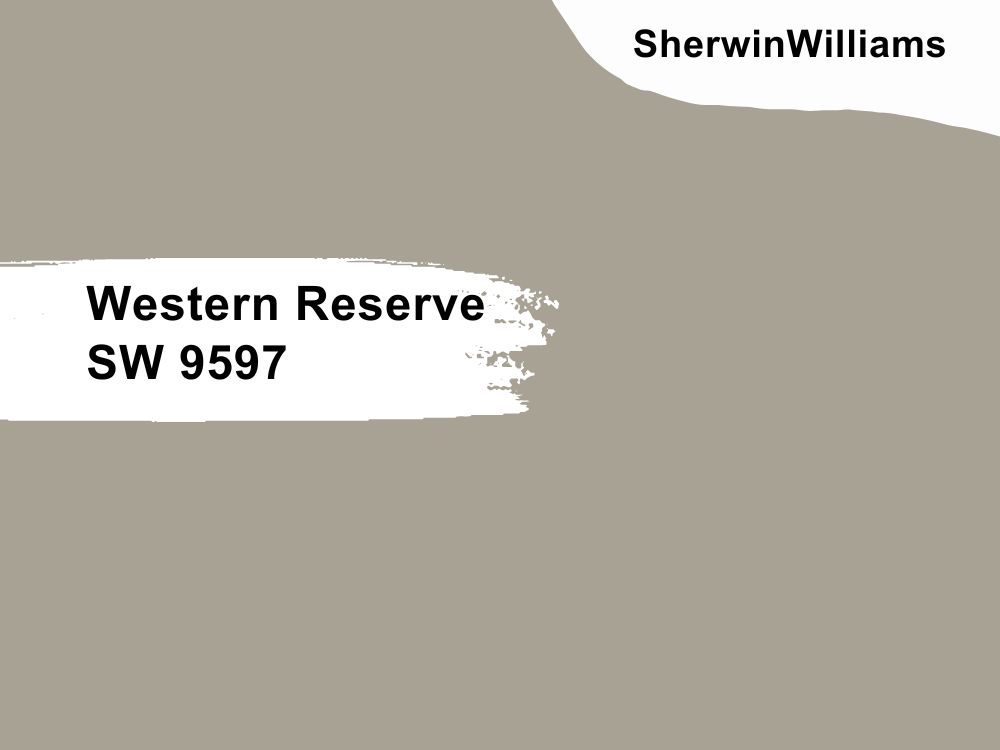 Let the vibrant greige tone of Western Reserve (SW 9597) grace your living room and kitchen walls. It's an excellent choice for that smooth cement plaster look without leaving your surface bare.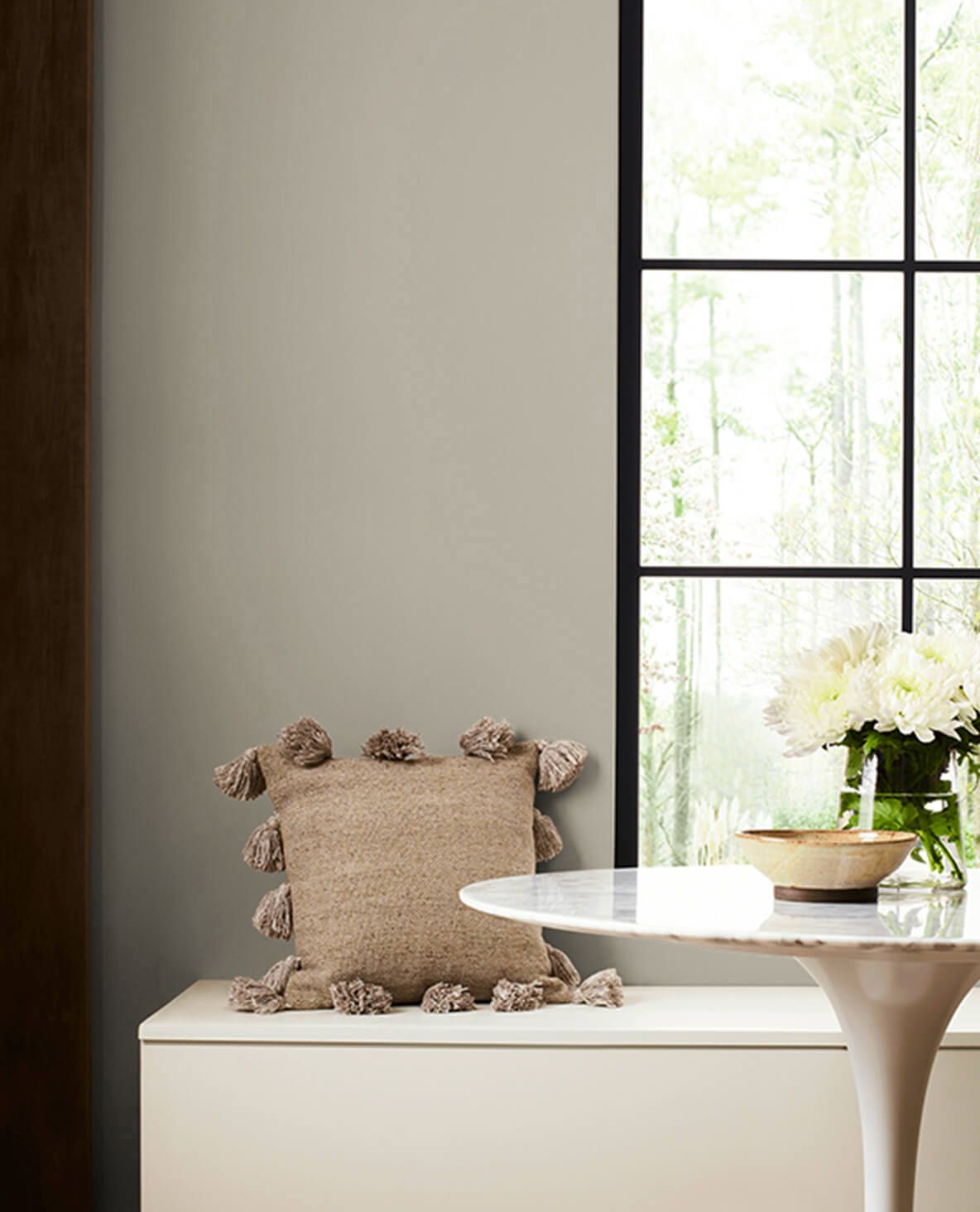 Use this 36 LRV medium-dark shade with brown accessories from light tan throw pillows to dark chestnut wooden furniture to highlight its warmth.
11. Dovetail (SW 7018)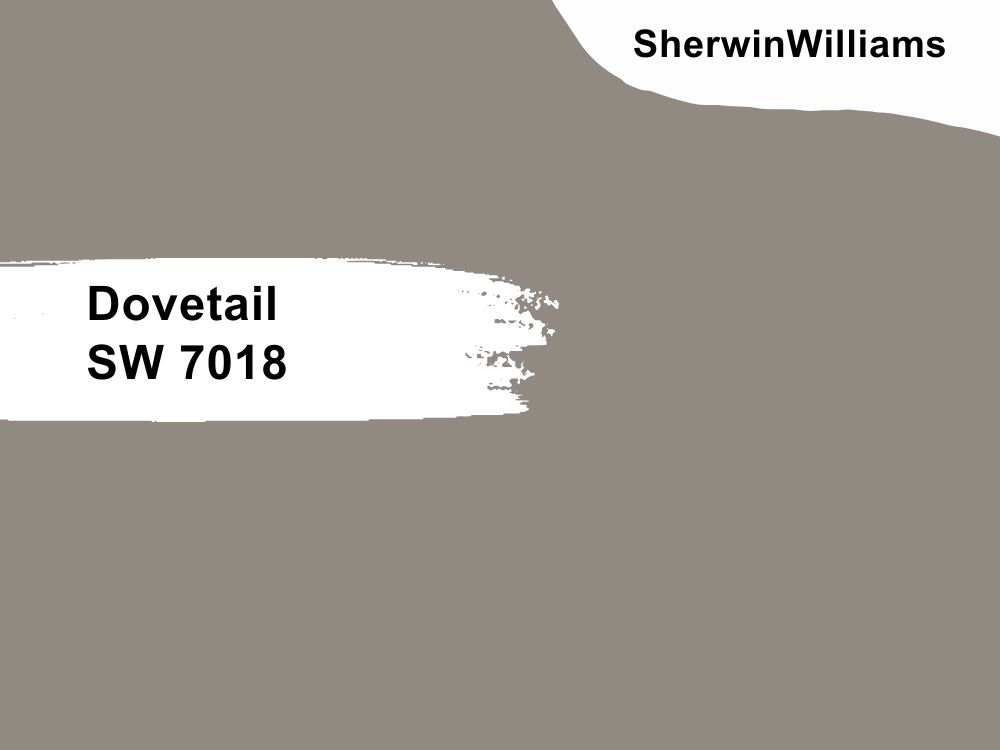 Embrace traditional design with Dovetail (SW 7018) 's moody vibe, which Sherwin-Williams describes as a "palette cleanser." That means its 26 LRV look harmonizes as many colors as you can think of using in your space.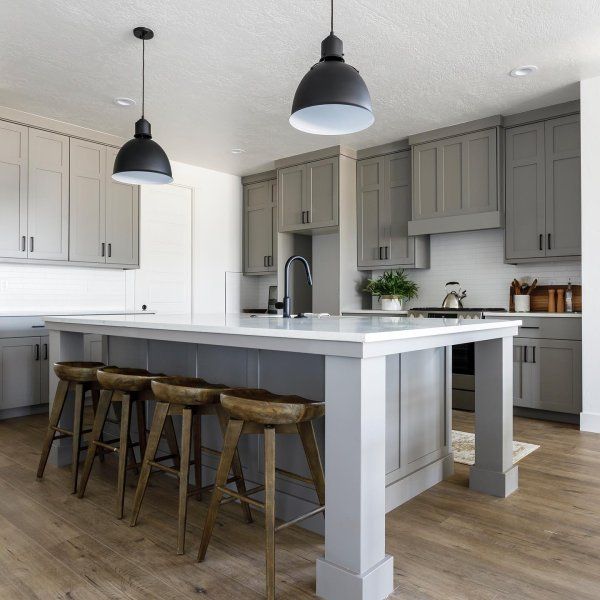 Make Dovetail your office or dining room wall paint, then accessorize it with black, wooden, and textured furniture. Use gold, brass, or bronze sconces for your lighting to make the room look exquisite.
12. Terrain (SW 9613)
Keep your space warm, welcoming, and cozy with the dark Terrain (SW 9613). Its brown undertone sometimes overwhelms its smoky exterior when used outside or inside with South-facing sunlight.
Terrain shines best when highlighted with honey and warm brown leather furniture. Add more brightness and textures to its 23 LRV outlook with yellow, beige, and lighter gray.
13. Warm Stone (SW 7032)
Half walls (lower), accent walls, and furniture painted in the deep gray earthy tone of Warm Stone (SW 7032) stand out against mid-tone overall coloring. Its 20 LRV shade houses a beautiful brown undertone, giving it an earthy and homely look.
Vintage and neo-classical themes work excellently with Warm Stone, which you can use on your fireplace. Further, heat the color with soft leather settees and cushion throw pillows in light tans or gray shades.
14. Forged Steel (SW 9565)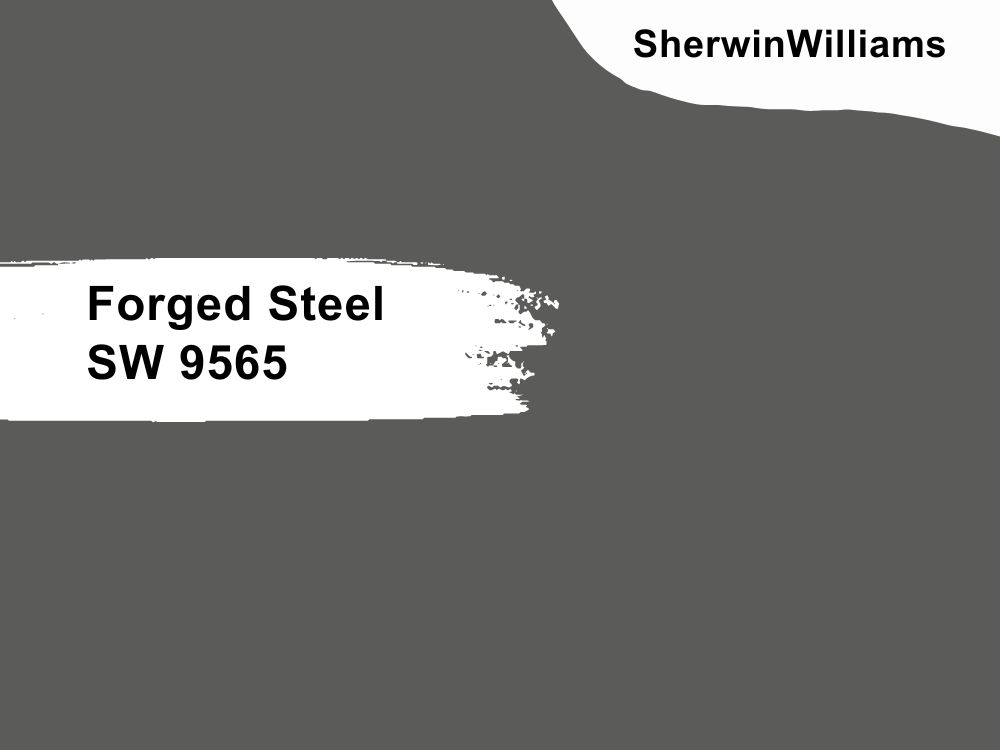 Forged Steel (SW 9565) is the epitome of warmth and coolness wrapped in dark gray. It's a suitable substitute for black paints in modern, futuristic themes such as half or accent walls.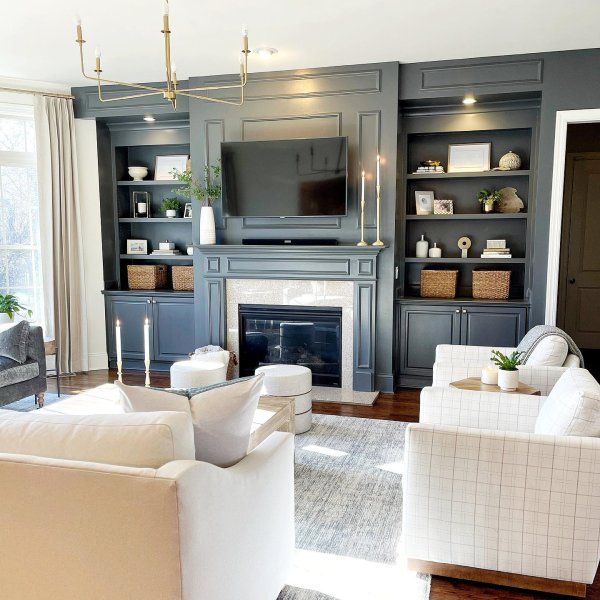 Add mid-toned beige or cream furniture and potted plants for greenery to brighten up the color's charcoal moodiness.
15. Urbane Bronze (SW 7048)
In 2021, Sherwin-Williams named Urbane Bronze (SW 7048) the Color of the Year, and it's still trending two years later. This warm brownish-gray color with an LRV of 8 provides a zen finish for your bathrooms and sauna.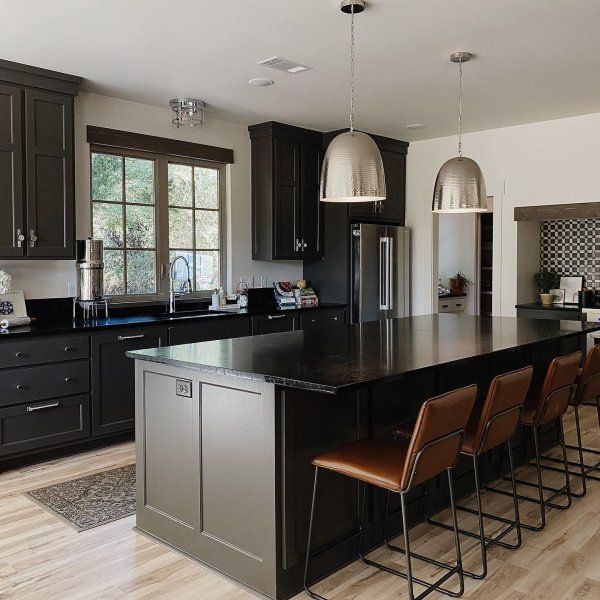 No dark gray paint says peaceful and humble with a touch of class like Urbane Bronze.
Conclusion
Warm gray paints are homely neutrals rather than the cold aura that characterizes the traditional shade. However, you've learned how to use the warmth to your advantage and maintain an airy ambiance.
Remember that pairing the right shades together in a monochrome theme creates a balance in your space. Dare to explore outside your comfort zone by trying new shades you didn't know existed.