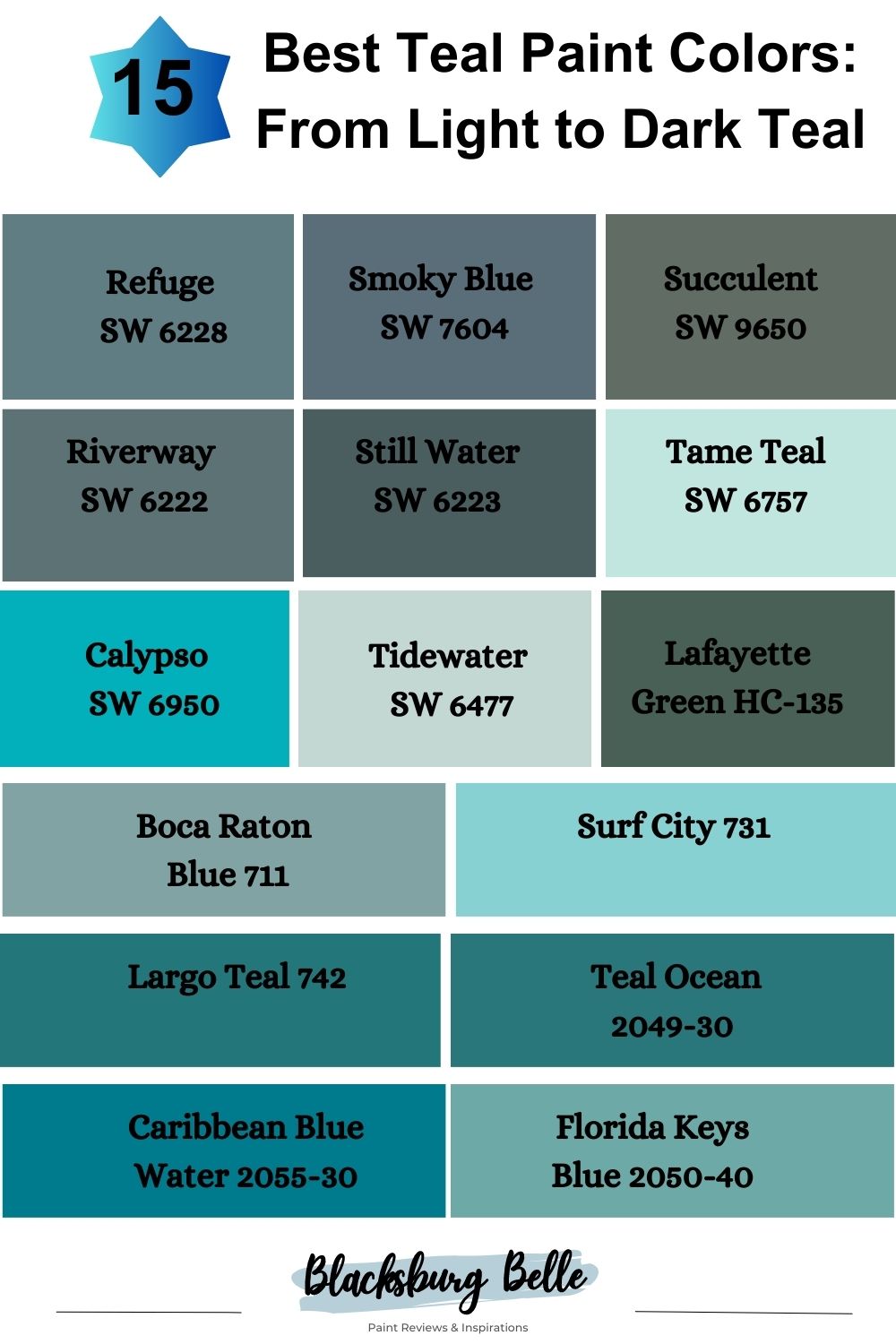 Teal is such a beautiful color, but there are so many numerous shades that selecting one can be tiring. How do you pick the best teal paint color for your home from the options available? This article reveals the 15 best light and dark teal paint colors to inspire you.
Different shades of teal can change the look and feel of a room from dull to vibrant and sophisticated. This is especially true if you complement the paint shade of choice with the right colors. The deeper the teal color is, the lighter the complementary colors tend to be.
What Is Teal Color?
Teal is usually termed a shade of blue, although it also has some green in it. Teal is a combination of blue and green in equal amounts. The many shades of blue and green can determine the shade of teal you get when you mix them. But you can also darken the color by adding a bit of black or lighten it with a bit of white.
Simply put, the combination of blue and green gives you a deep blue-green color. Teal gets its name from the colored part around the teal bird's eye. The reason it is popular is that it perfectly combines the refreshing qualities of green with the calming qualities of blue. Besides, we cannot help saying again how beautiful, full, and rich teal is, regardless of the setting.
Is Teal Paint Color Cool or Warm?
Teal is generally considered a cool color because of the two colors combined. Experts say the color is a balance between a cool green and a warm blue, although the colors produce a shade that fits well with warm or cool colors.
To determine the tone of any teal color, you must know the undertones. The undertones of any color will inform its tone; the tone can be warm, cool, or neutral. Most teal colors have gray or green undertones, but some may have blue undertones.
If a teal paint color has green undertones, it leans a bit toward the warm end of the spectrum. That makes the teal warm, especially if the green has a hint of yellow. But if the teal paint color has gray undertones, it leans more toward the cool side than the warm side. For blue undertones, the teal paint color may balance between cool and gray, depending on the shade of blue.
What Colors Work Best with Teal?
Because of how vibrant and bold teal paint colors can be, it is usually best to pair them with neutrals. Grays, blacks, and whites set the deep teal color off so well. However, you can also combine teal with soft pinks, mellow yellow, red, peach, or coral.
You can get creative with your decor when using teal; do not restrict yourself to the usual colors. While it is safe to use neutrals, consider other colors that seem to be off and try them with teal. For example, furniture or paint the color of wood can give teal a balancing effect.
Whatever you do, always remember that teal is a big and full color that can get overwhelming. When used in small rooms, it can make the place look cramped, so you may want to use it only on one wall or a few furniture pieces. And in such a case, use softer or neutral colors to reduce the overwhelming effect and keep the room light and airy.
15 Best Light and Dark Teal Paint Colors for Interiors and Exteriors
The following are the best teal paint colors from Sherwin William and Benjamin Moore:
8 Best Teal Paint Colors from Sherwin Williams
1. Refuge SW 6228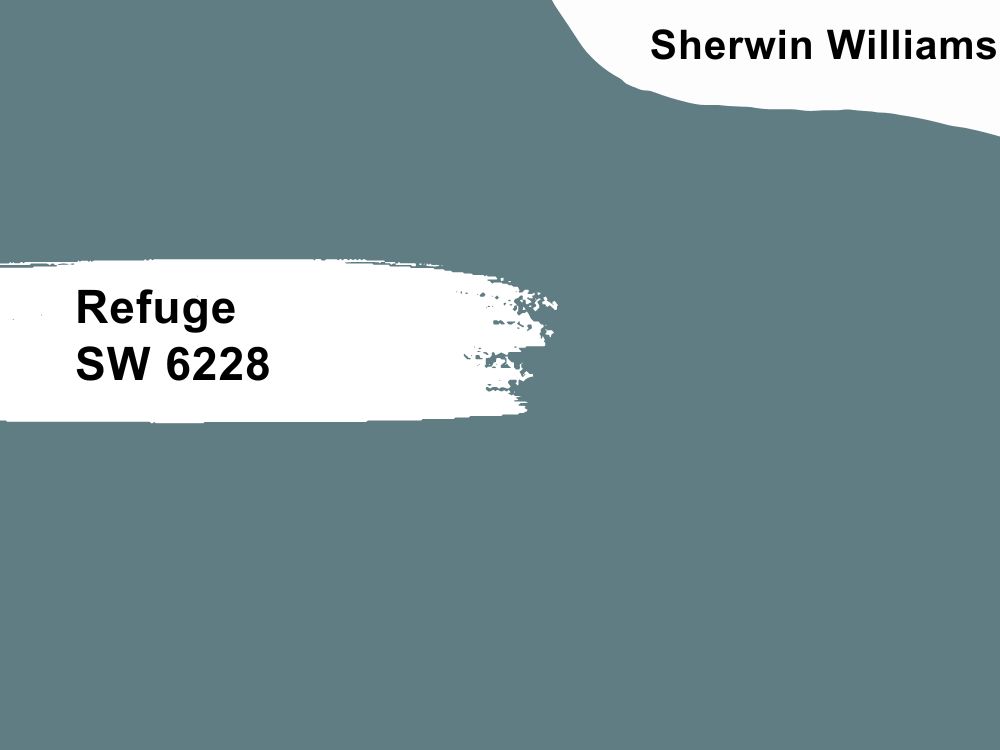 Teal blue paint color with gray undertones
This amazing shade of blue has gray undertones and it fits both interiors and exteriors. The undertones remove some of the somberness from the paint colors, making it a little more playful. We love how cool this color is and recommend it for a bedroom, study, or front door. In fact, the color is suitable for different areas.
With a low LRV of 19 and an RGB color balance of 96, 125, and 132 respectively, coordinate it with Mountain  Air, Vintage Vessel, or Agreeable Gray. Yellows and browns also work with this shade of teal.
2. Smoky Blue SW 7604
Dark teal paint color with gray undertones
There is an obvious gray tone to this teal paint color, but it is so gorgeous and sophisticated. If you want a stately dining room or living room, consider using this color. Pair it with whites or light grays to create a perfect blend without an overwhelming feeling.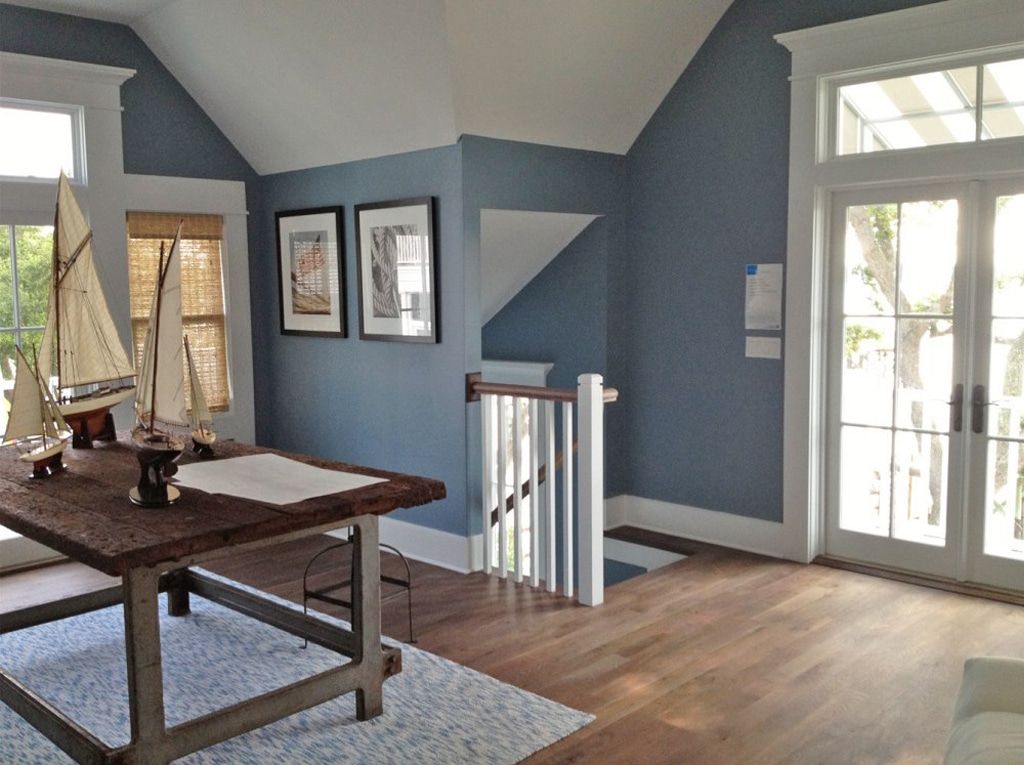 You can use it for accent walls, cabinets, entryways, or entire rooms. Consider coordinating it with Yellow Bird, Egret White, and Ice Cube, especially lighter colors because of its low LRV of 15. Smoky Blue has an RGB color balance of 89, 110, and 121 respectively.
3. Succulent SW 9650
Dark teal with green tones
This color will appear more as a dusty green color, but it depends on the lighting. Under some lighting, it gives a more deep teal color than green. But in excellent lighting, it appears more green than blue. This may have something to do with its RGB color code of 97, 108, and 100.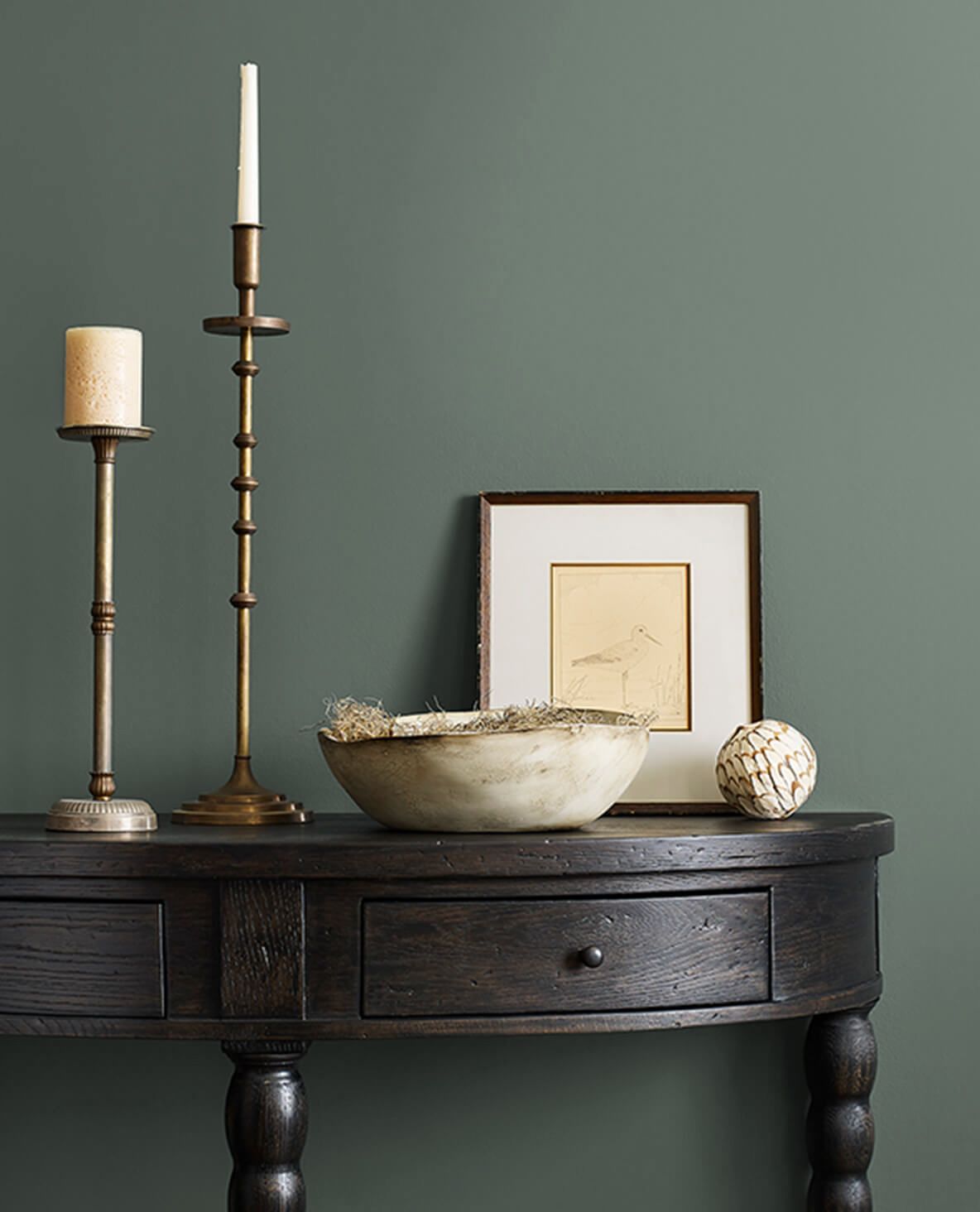 Combine or coordinate it with Icicle or Smoky, or choose other whites and grays because of its deep hue. It has an LRV of 14, which has a little light reflectance value. Succulent works best in a room with great natural lighting if you want to see its true beauty.
4. Riverway SW 6222
Light teal paint color with gray undertones
Sherwin Williams creates a perfect blend of blue, green, and a little gray to produce this beautiful teal color. We like that it is a solid color for the exterior of a house, especially when trimmed with white, just as West Magnolia shows in this decor.

However, you must note that the color can change with different types of lighting. Riverway has an RGB color code of 94, 114, and 116 respectively, and an LRV of 16. Coordinate it with Topsail, Tin Lizzie, and Tinsmith, or any other color that suits your decor or style.
5. Still Water SW 6223
Dark neutral teal paint color with green-gray undertones
If you want a deep teal paint color that works with just about any color, consider using the Still Water paint from Sherwin Wiliams. It is a gorgeous blend of blue with green-gray undertones, but it remains neutral because it is a perfect mix.

Still Water has an RGB color balance of 74, 94, and 95, which may explain its closeness to neutrality. It also has an LRV of 10, which is pretty low. Consider matching it with Taupe Tone, Oyster White, or Topsail for the best results.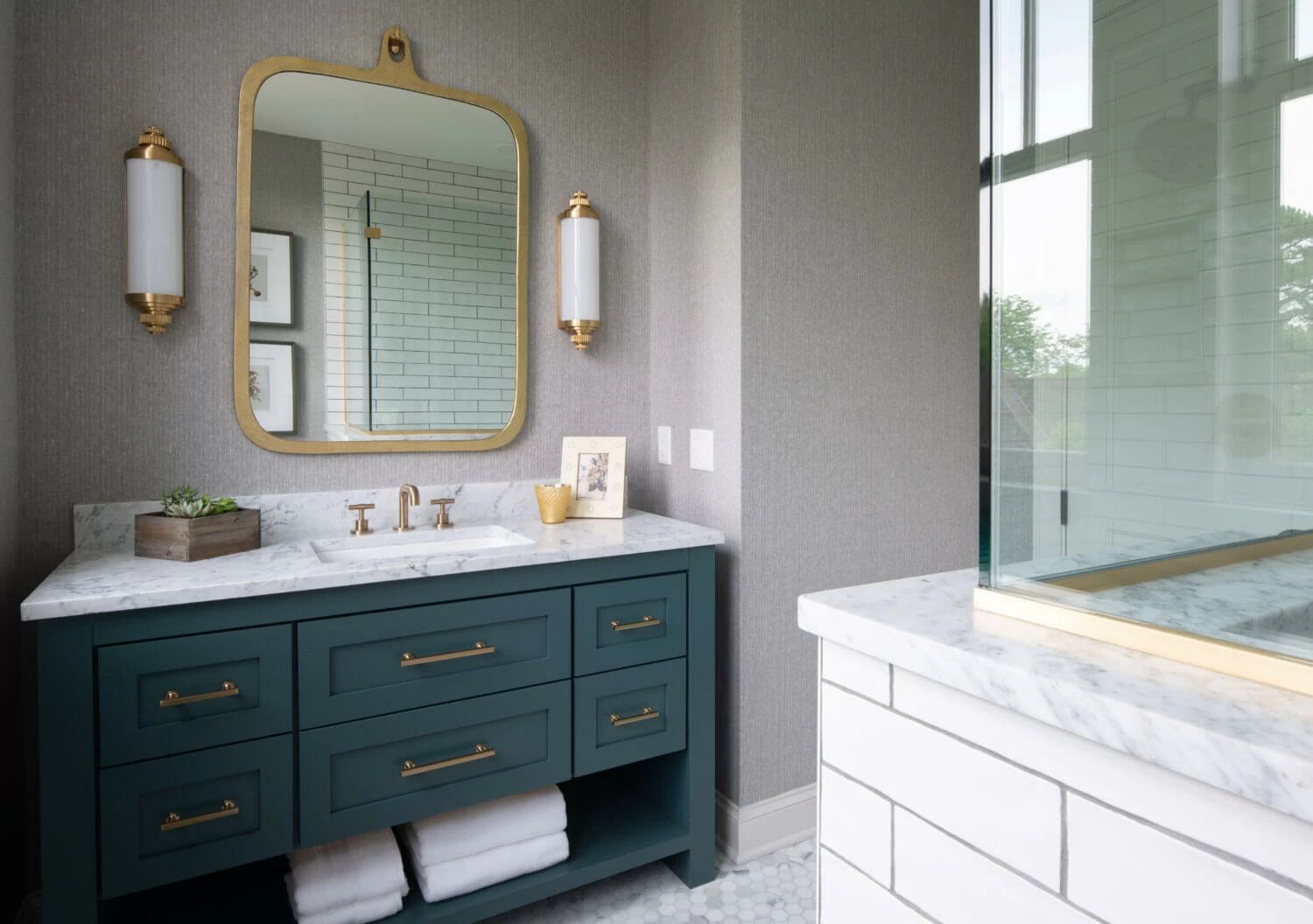 6. Tame Teal 6757
Bright warm teal with green undertones
This is a color that adds the 'bright' in blue if you know what we mean. Tame Teal is a blue paint color with a warm minty green undertone. It is an ideal color for powder rooms, nurseries, bathrooms, and kitchens if you want.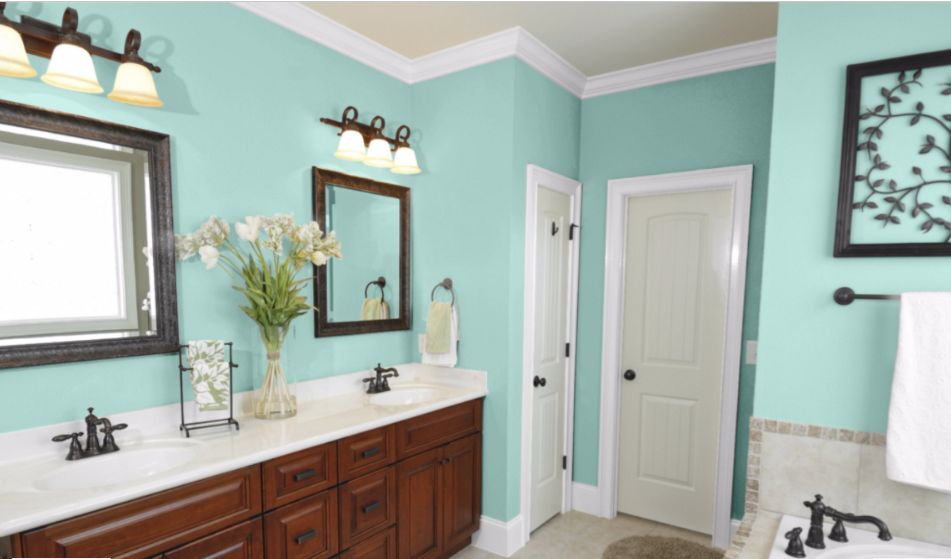 This burst of color has an RGB color code of 190, 230, and 223 respectively. It also has an LRV of 73, which means it has enough light reflectivity value to keep a room warm and light. Tame Teal is so light that it shines even in a dark room. The best colors to coordinate it with are Icy Lemonade, Pearly White, and Embellished Blue.
7. Calypso SW 6950
Cool teal paint color with green undertones
Calypso reminds us of beautiful beaches and bright sunshine with blue waters. If you are bold enough to use this color, it can turn a dull room into a vibrant sanctuary. Calypso has cool green undertones that calm the overall vibrance of this color yet make it amazing.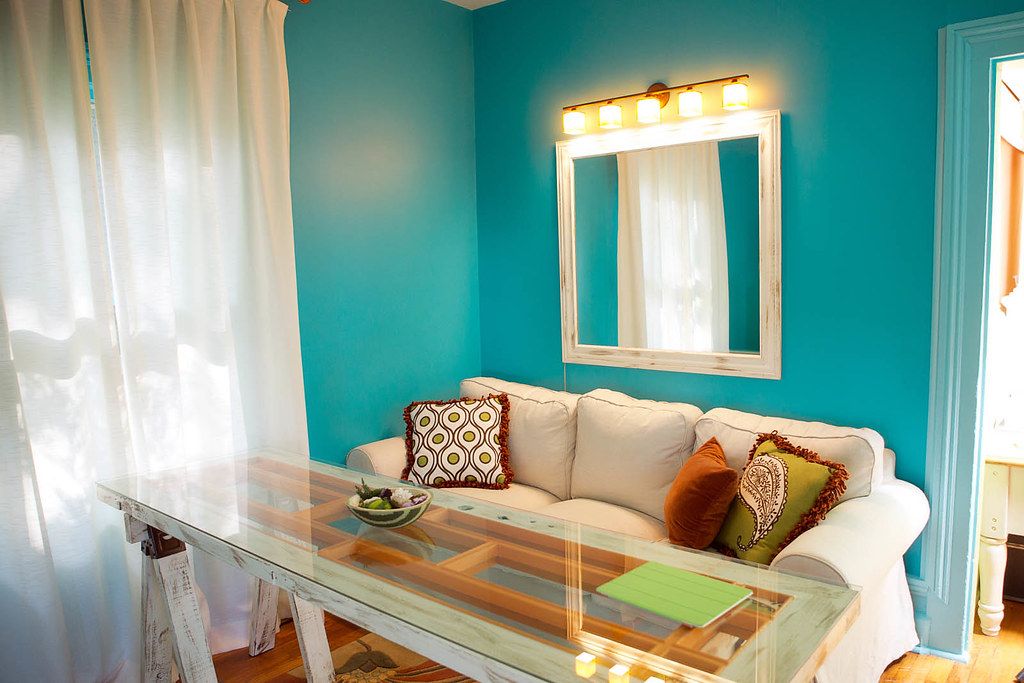 Your kitchens, bathrooms, and bedrooms come alive with this color, but you can also use it as a front door color. Calypso has an LRV of 34 and an RGB color balance of 1, 176, and 187 respectively. Coordinate it with Cyberspace, Tradewind, and Pure White to tone it down if it appears too bright for you.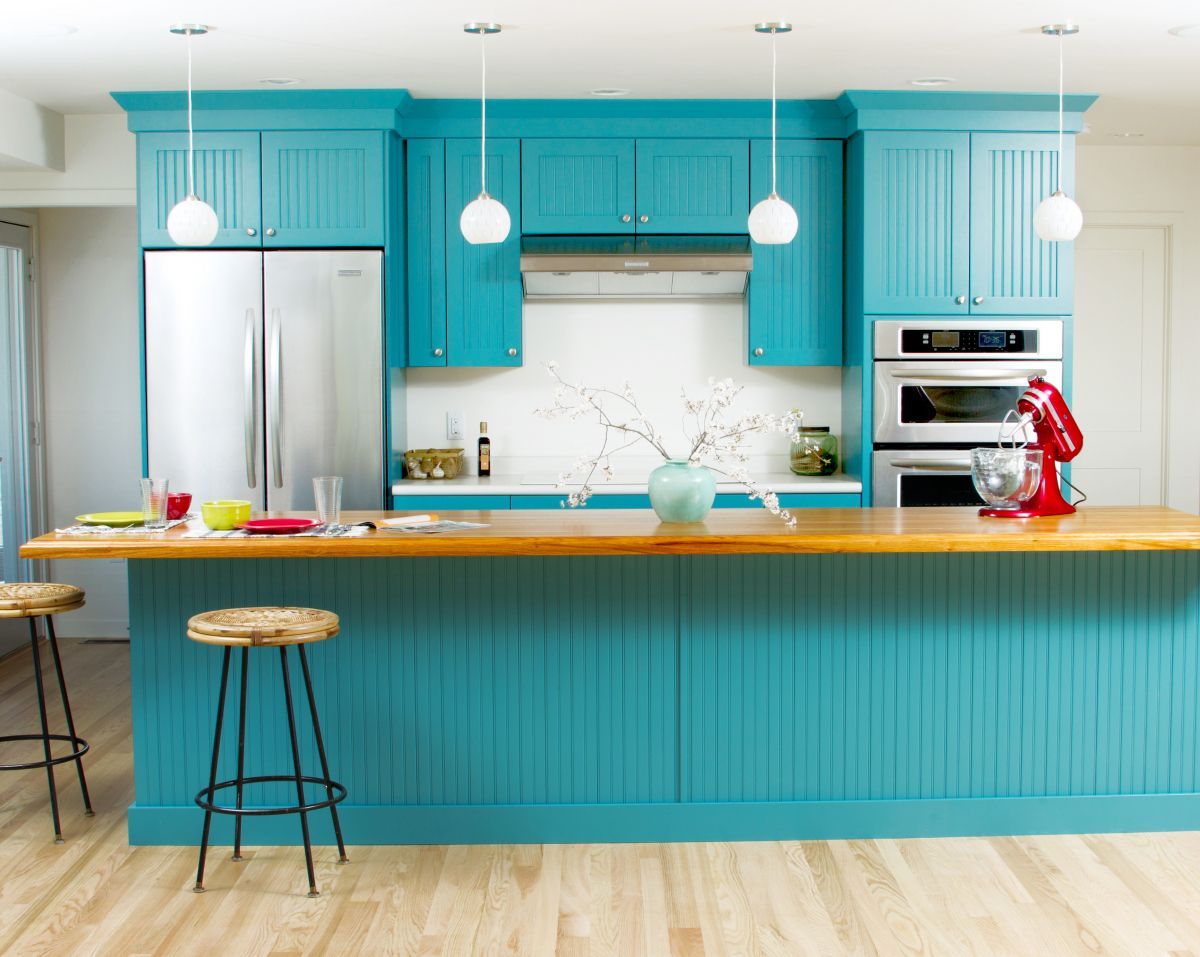 8. Tidewater SW 6477
Warm teal paint color with green undertones
The subtle green undertones lend a warm tone to this light teal. But it still presents a slight gray tone that adds a serenity to the color. It is subdued teal you can use a neutral, complementing it with vibrant colors to bring it alive.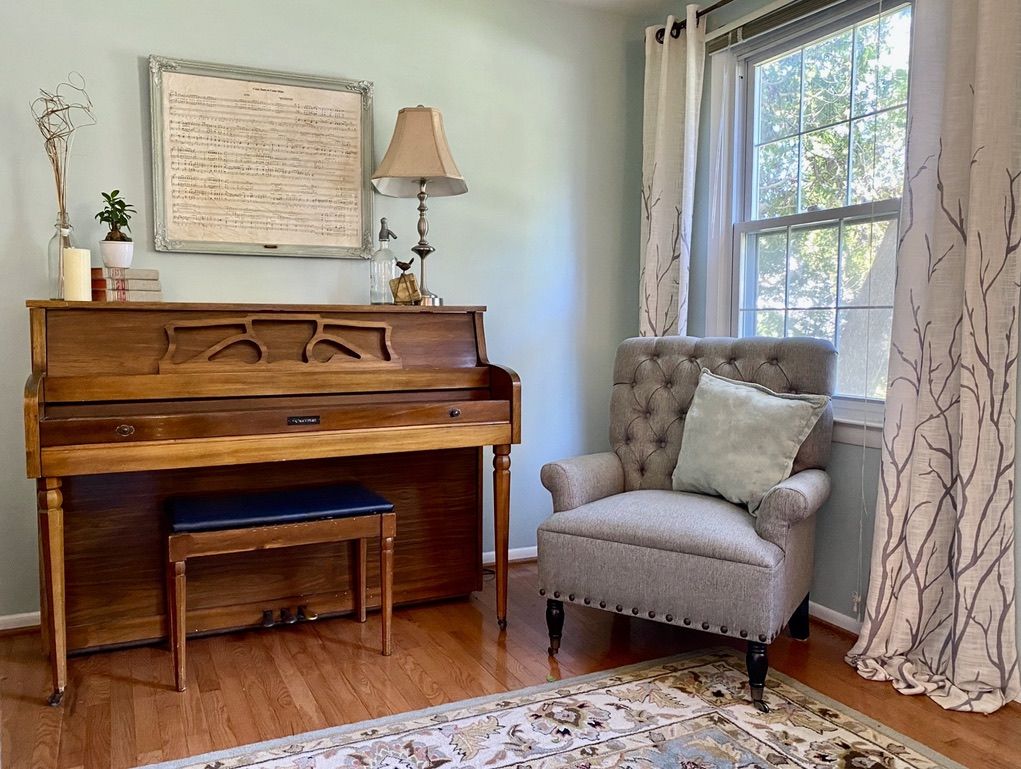 Think of a powder room, bedroom, bathroom, or nursery with this color and white. Decorate your accent walls with Tidewater as a backdrop to create a calm and welcoming atmosphere. It has an LRV of 65 and an RGB color code of 195, 215, and 211 respectively. Consider coordinating it with Endless Sea, Shell White, or Glimmer.
7 Best Teal Paint Colors from Benjamin Moore
1. Lafayette Green HC-135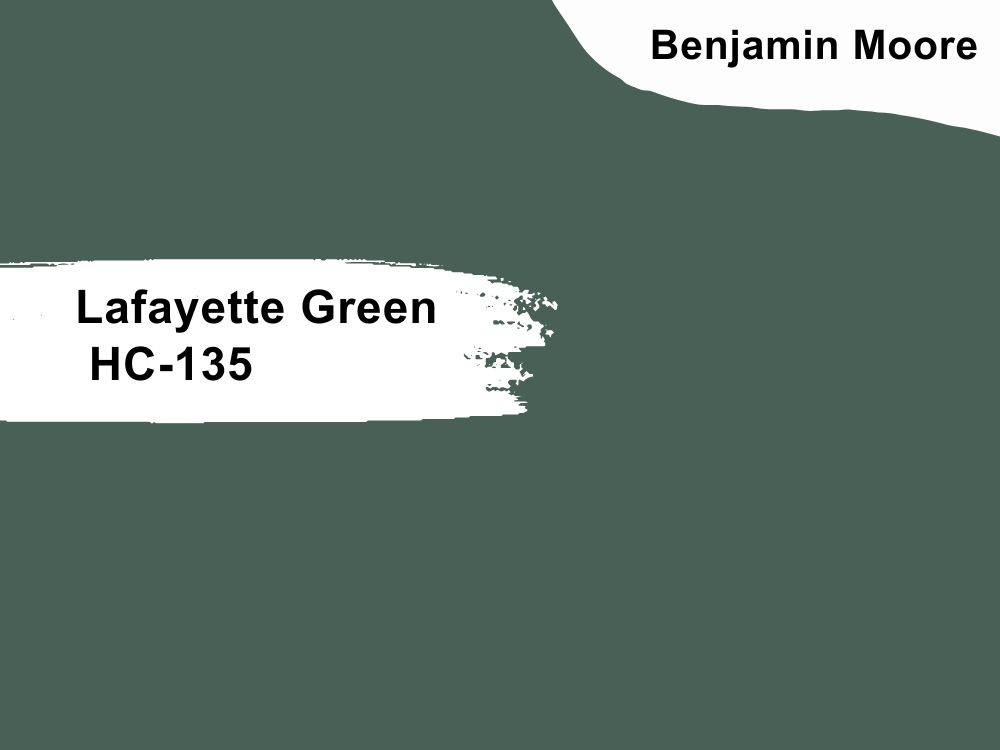 Teal green with slightly blue undertones
This is teal with drama. If you think your decor needs a bit of spice, you are in for a treat. Lafayette Green is rich and deep, and it adds color to an otherwise bland or neutral setting. Filled with energy, this teal pairs well with white, brown, and other neutrals.

It has an LRV of 10.4 and an RGB color code of 72, 96, and 85 respectively. Match it with Fairway Oaks, Glacier White, Muslin, or Clarksville Gray.
2. Boca Raton Blue 711
Cool teal paint color with hints of gray
Lively yet muted, Boca Raton Blue is a wonderful addition to your decor if already have vibrant colors or want a unique look in a personal space. It is an unforgettable teal that adds style to any decor. Use it in your bathroom, study, front door, or entryway.

But while it is a relatively dark color, it does not overwhelm or make a room look smaller. Coordinate it with colors such as Wescott Navy, Arctic Gray, Super White, and Decorator's White. Boca Raton Blue has an LRV of 34.65 and an RGB color code of 130, 163, and 163 respectively.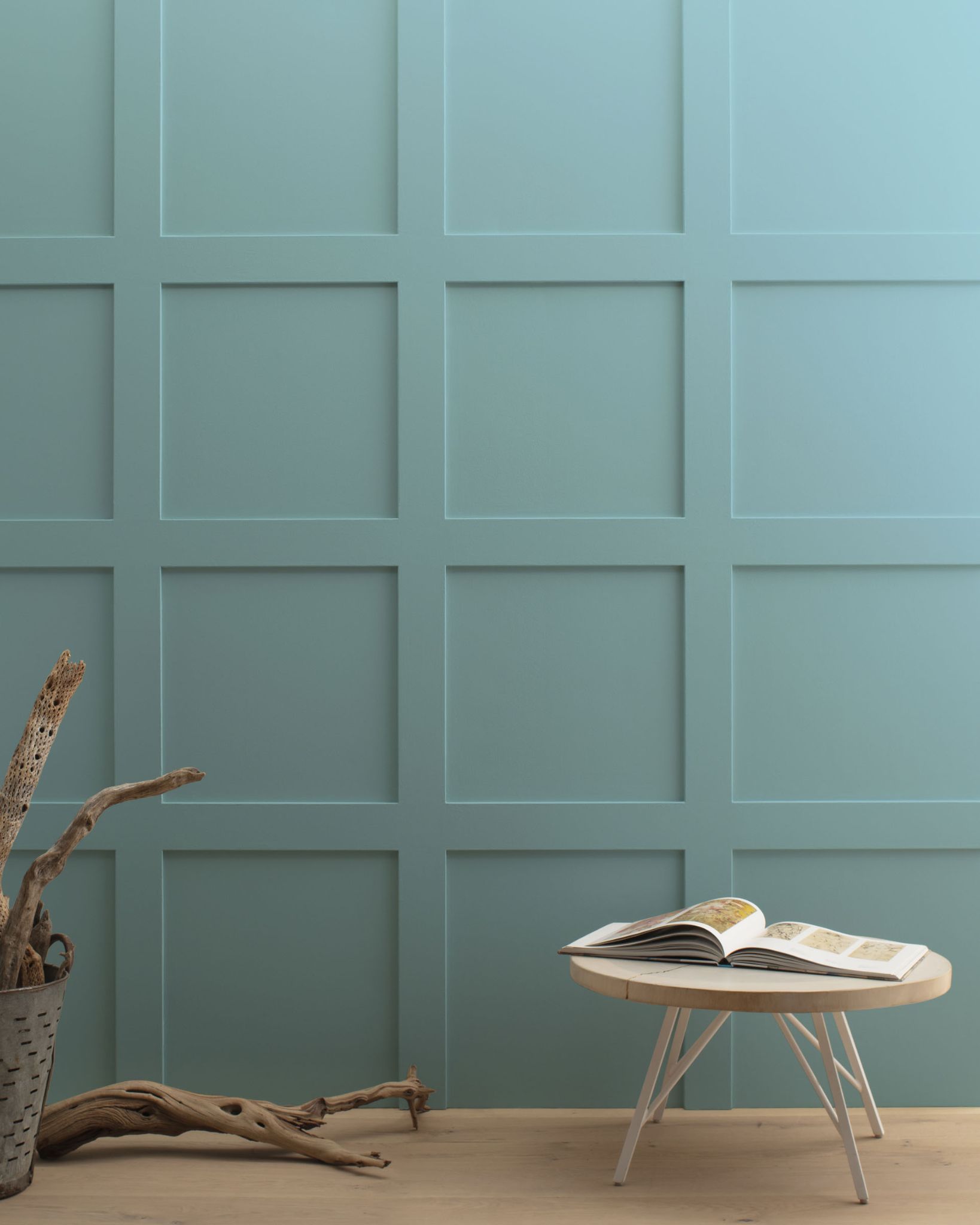 3. Surf City 731
Cool teal paint color with hints of green
Surf City is a perfect complement for warm colors such as orange and yellow because of its crisp coolness. It may give the impression of being turquoise, but it is a versatile blue that fits almost every room.
This light teal combines well with brown, white, gray, or vibrant colors like yellow and peach. Consider coordinating it with Nightfall, White Sand, Brilliant White, and White Dove. It has an RGB color balance of 135, 209, and 210 respectively, and an LRV of 55.38.
4. Largo Teal 742
Deep teal paint color with blue undertones
Largo Teal is a bright burst of color that may seem overwhelming and too much at first glance. However, cooler hues or neutrals can detract from its brightness and make it less loud. It perfectly combines vibrant blues and greens with only a little red, according to the RGB color balance of 35, 119, and 123 respectively, and an LRV of 16.7.

In certain lighting, it looks darker than it should be. That may tone down the color, like in this sitting room decor. You can also coordinate it with Wales Gray, Gray Owl, Baby's Breath, and White Heron.
5. Teal Ocean 2049-30
Cool dark teal with neutral tones
This is what a teal paint color should look like, with a perfect blend of blue and green. It is deep, full-bodied, and complex as it can add depth to any decor. Since it is a perfect color, it is ideal for all decor and styles.
It has an LRV of 17.22 and an RGB of 41, 119, and 123 respectively. You can match it with light colors such as Hawthorne Yellow, Simply White, Italian Ice Green, and Marilyn's Dress.
6. Caribbean Blue Water 2055-30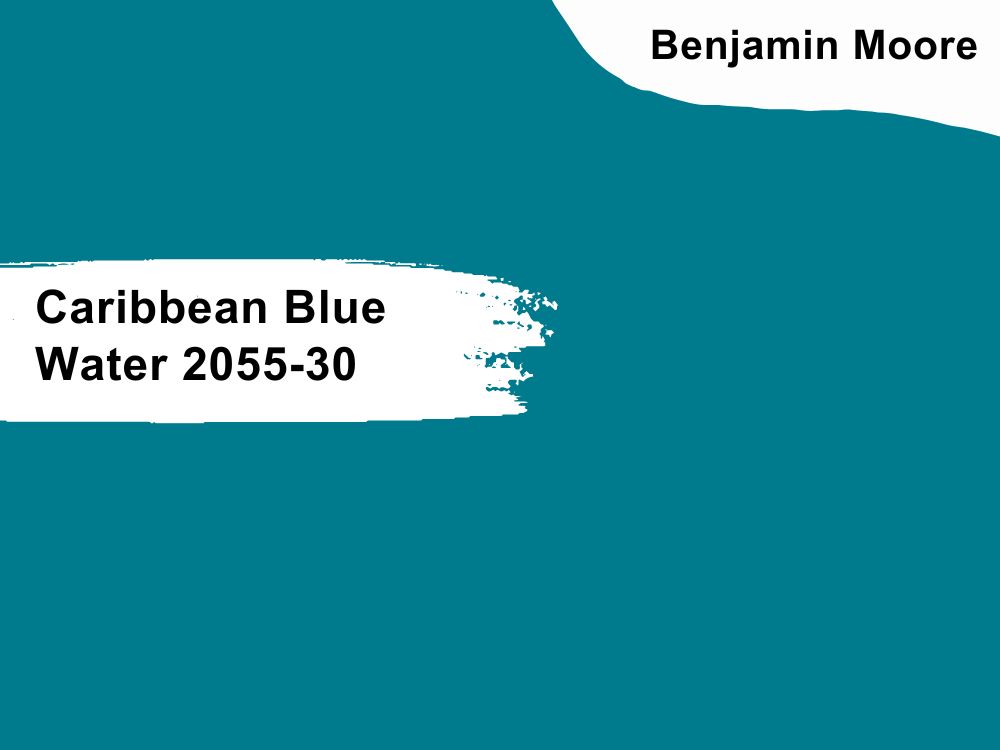 Cool teal with green tones
This amazing teal shade has an obvious blue tone with an underlying green hue. It is saturated, but not too much to make any room feel cramped or small. It is a beautiful shade you can use in your kitchen, cabinets, front door, children's room, just about anywhere.

Because of its sharp blue color, it is best to match it with whites like Ice Mist or off-whites like Opal. Fan Coral and Ocean Air are colors that also work with the Caribbean Blue Water. It has an LRV of 18.12 and an RGB color balance of 0, 123, and 142 respectively.
7. Florida Keys Blue 2050-40
Cool teal with green undertones
Light teal colors always have this refreshing and airy feel to them. They fit just about anywhere if you know what colors pair well with them. Florida Keys Blue is just as the name suggests: reminds you of Florida Keys. It provides a unique look to homes when used on front doors or kitchens if cabinets are painted this shade of blue.

With an LRV of 35.4 and an RGB color code of 109, 169, and 167 respectively, Florida Keys Blue is perfect for a room in every home. Coordinate it with colors such as White Heron, Blue Bonnet, Distant Gray, and Horizon.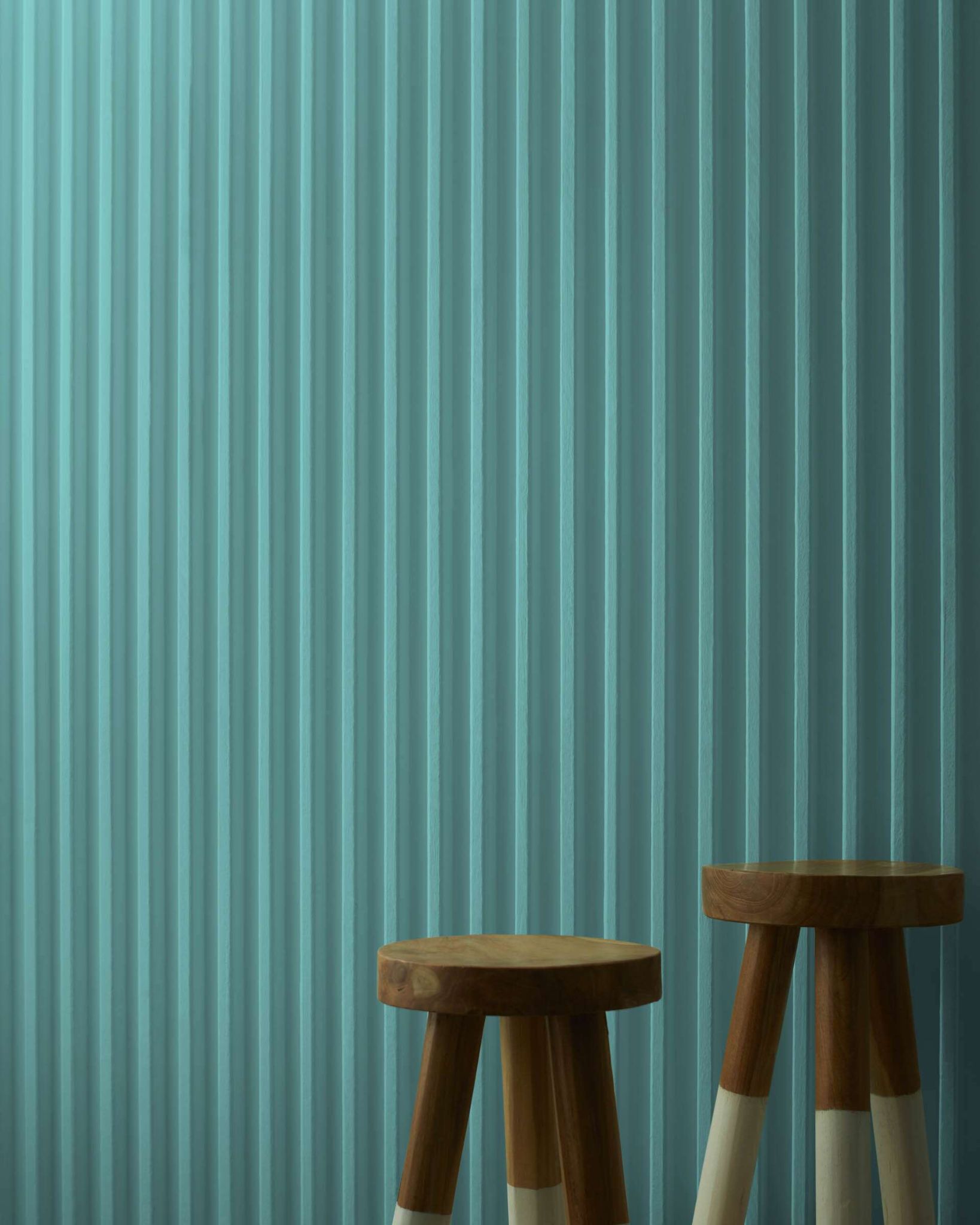 Conclusion
Colors do not have to be boring or monotonous, especially if you go with teal. Light and dark teal serve different purposes, and what you choose depends on how you like your decor. Fortunately, we listed light and dark teal paint colors to help you make an informed decision.
However, the darker and more saturated teal is, the likelier it is to fill a room. You may want to use it in a large and well-lit room or use a light teal color for small rooms.
We would like to hear all about your teal paint color experience, so share them with us in the comments section.