We've only recently begun the second quarter of the year and Sherwin Williams paints isn't slowing with trendy paint colors that will transform your space. Here, we've curated 25 of the most popular Sherwin Williams paints of 2023. They do not only outshine others, they also promise to remain relevant long after the year runs out.
These tested and trusted hues from sherwin promises to keep your home trendy. The interior and exterior decor of your home will thank you for it.
1. Sherwin Williams Extra White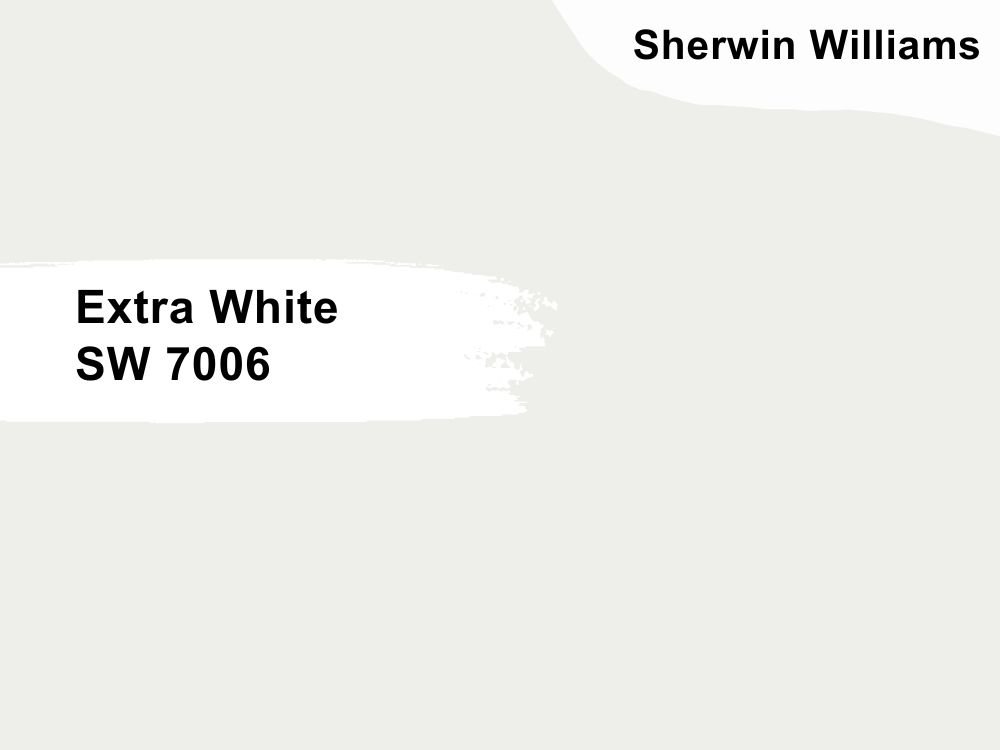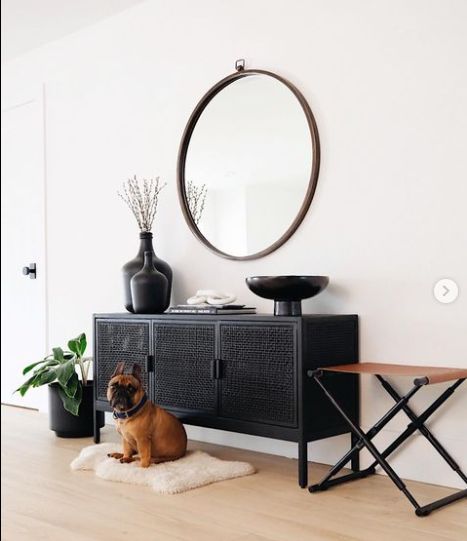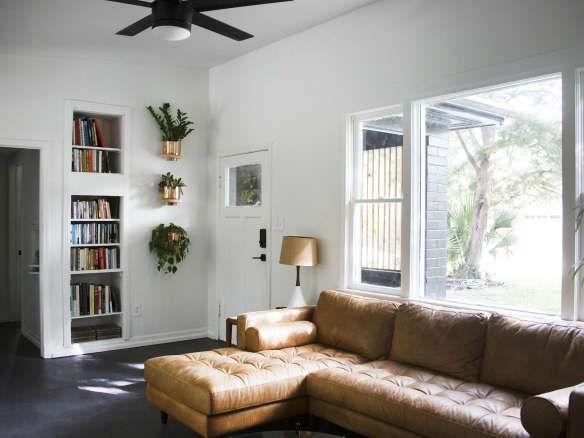 Sherwin Williams Extra White is the ultimate choice of trims for homeowners, and this has contributed significantly to its never-ending popularity even in 2023. This color has an LRV of 86 and offers slightly cool blue undertones.
We recommend combining your extra white with beige and blacks to further appeal to the blue side of this warm paint color.
2. Sherwin Williams Reflection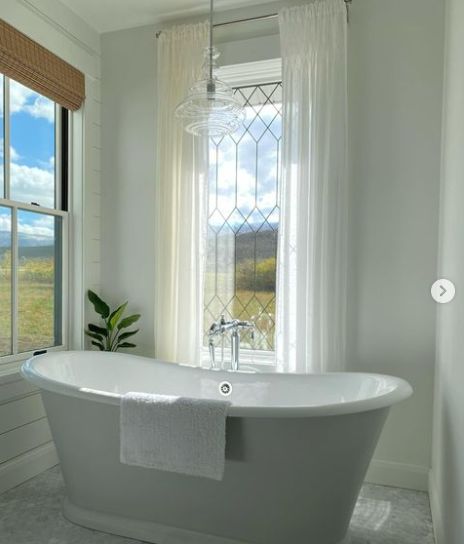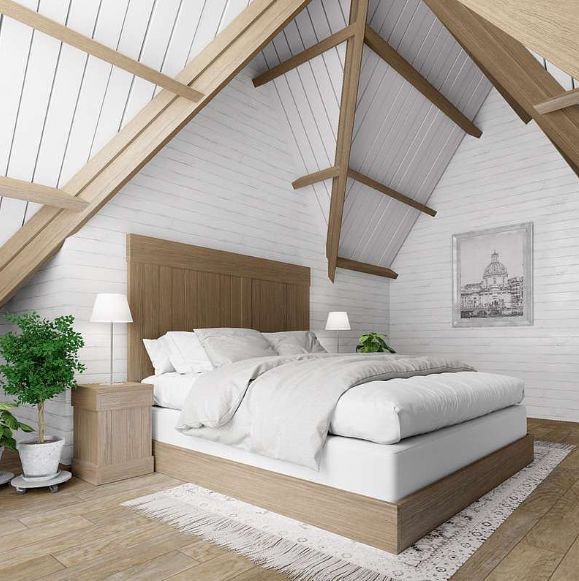 Sherwin Williams Reflection is a top member in the white paint category and is quite versatile. From trims, to ceilings and even bathroom walls, it is almost impossible to go wrong when you choose the Sherwin Williams Reflection paint.
It has an LRV of 66 and offers deep blue undertones that bring the coastal feel right to your doorsteps. We love how Sherwin Williams Reflection works with the beautiful brown tones in the second image above.
3. Sherwin Williams Pure White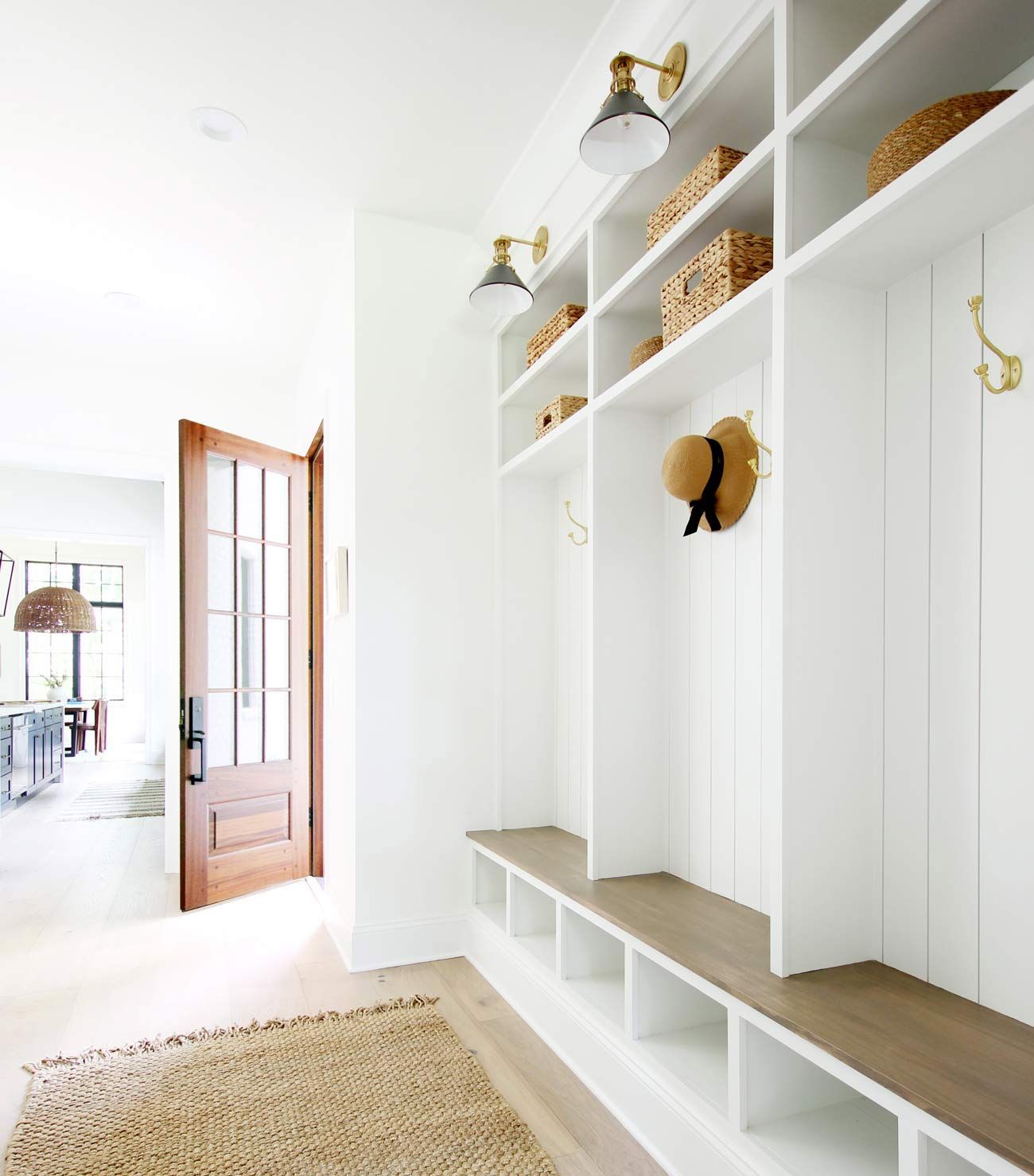 Pure White paint color is up there with the extra white whenever a debate about the best whites in the Sherwin Williams catalog arises. This color is widely preferred amongst homeowners as trim and ceiling colors. They also make great accent walls as they help to balance the overwhelming effects of dark colors.
Sherwin Williams Pure White works well with surrounding wooden accessories in the closet in image one above. In addition to this, it also holds its own thanks to its LRV of 84 which bestows upon it a chance to reflect as much light as possible.
This paint color is without any doubt an excellent choice for home exteriors, guaranteeing a creamy marvel that is evident late in the evening. Finally, pair your pure white exterior walls with dark roofings like the second image for better contrast.
4. Sherwin Williams Sea Salt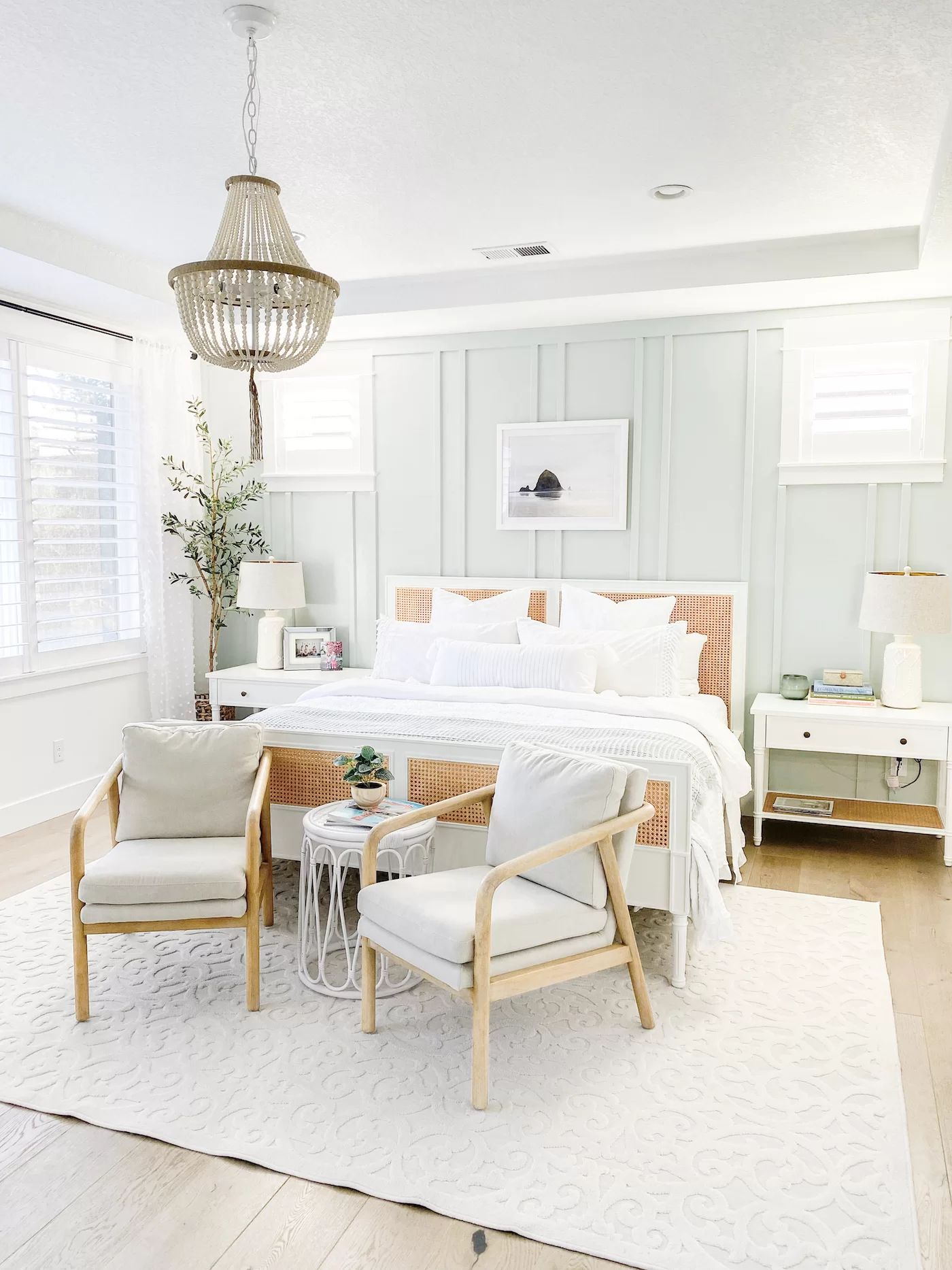 The Sea Salt paint color from the Sherwin Williams' catalog is a stunning blue possessing green undertones. It evokes a feeling of peace and warmth in homes. This chic color has an LRV of 63 which makes it a great option for modern and traditional homes.
It's a cool, toned paint color that'll bring life to any space with the proper pairing. A typical example is the gorgeous bedroom in the first image above. Here the homeowner spiced things up with pure white and wooden elements.
We love a well-curated bathroom, and sea salt is the perfect icing on top as it switches things up in this space, turning it into a coastal-themed bathroom. The warm yellow lights and backsplash tiles add a warm feeling to this space.
5. Sherwin Williams Repose Gray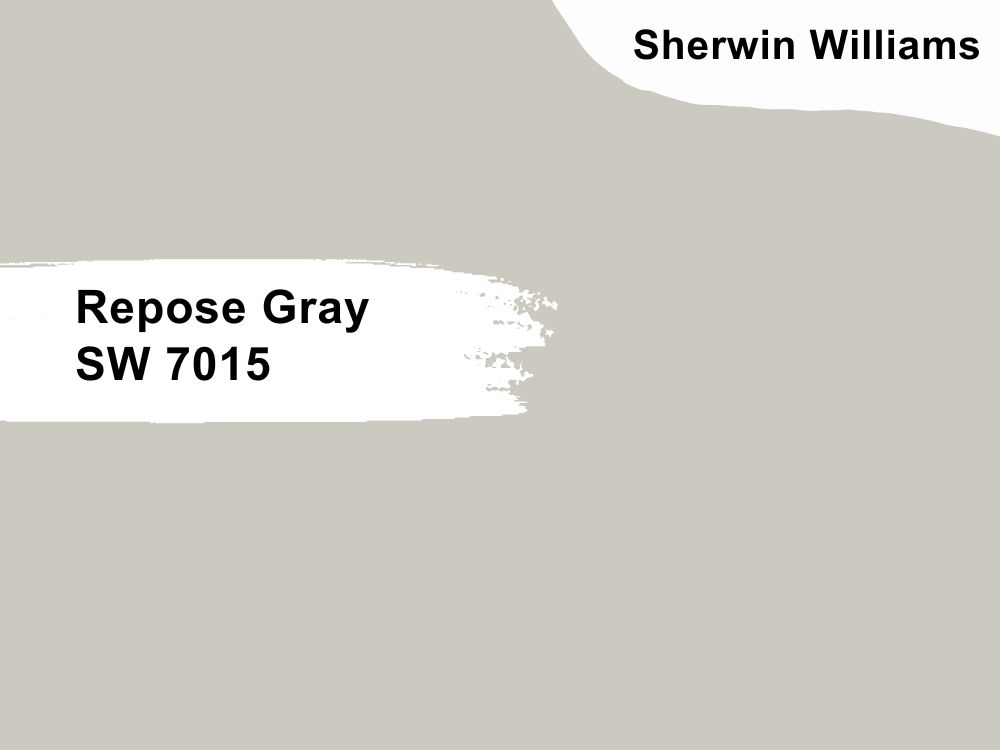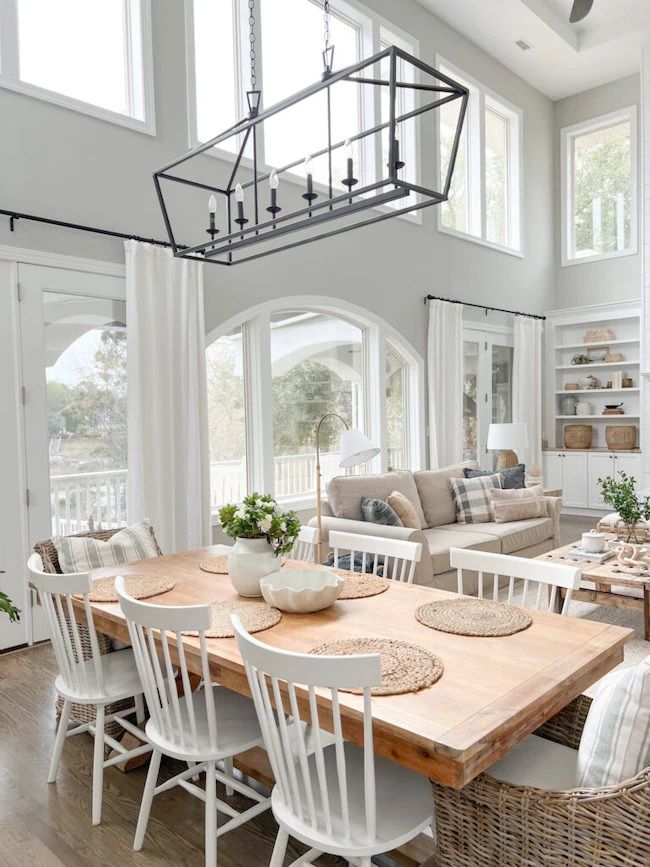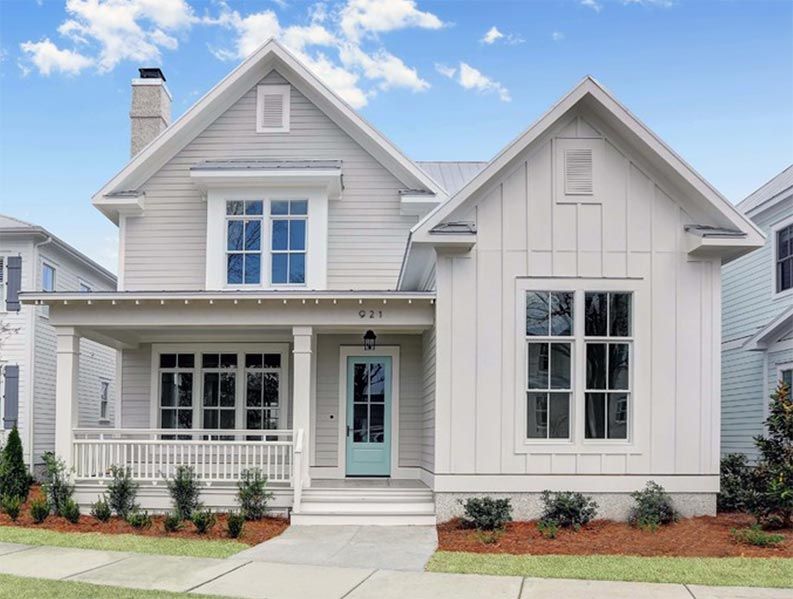 Welcome to the greige side of life with Sherwin Williams repose gray. This color is a very versatile one and a staple among core Sherwin Williams fans due to its brilliant projection and added talent of being neutral. We'd like to state that it is completely normal to see hints of blue in this color; it is all a part of its beauty.
Repose Gray has an LRV of 60 which means it won't appear as an intimidating color in rooms with plenty of natural light like the first image above; however, it'll surely open up a much smaller space.
Pair your repose gray exterior with sharp bright whites to create a sharp contrast and draw out the violet undertones in this amazing color.
6. Sherwin Williams Alabaster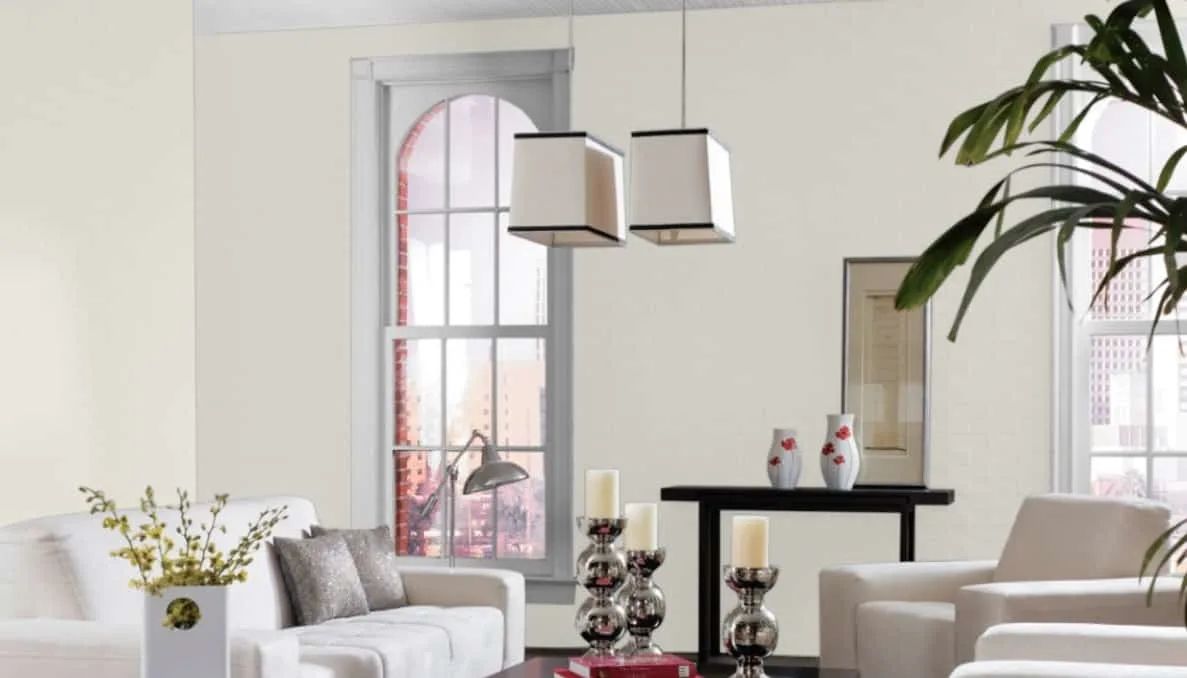 The Alabaster paint color has been a favorite of many American households for ages. This is all thanks to its soft, warm white shades and soft winks of yellow that rise to the surface when paired with fresh whites, as in the images above.
We've found that black performs excellently when paired with the Alabaster paint. It eases its sharpness and takes your experience to a whole new level; this is made possible due to its LRV of 82.
7. Sherwin Williams Tricorn Black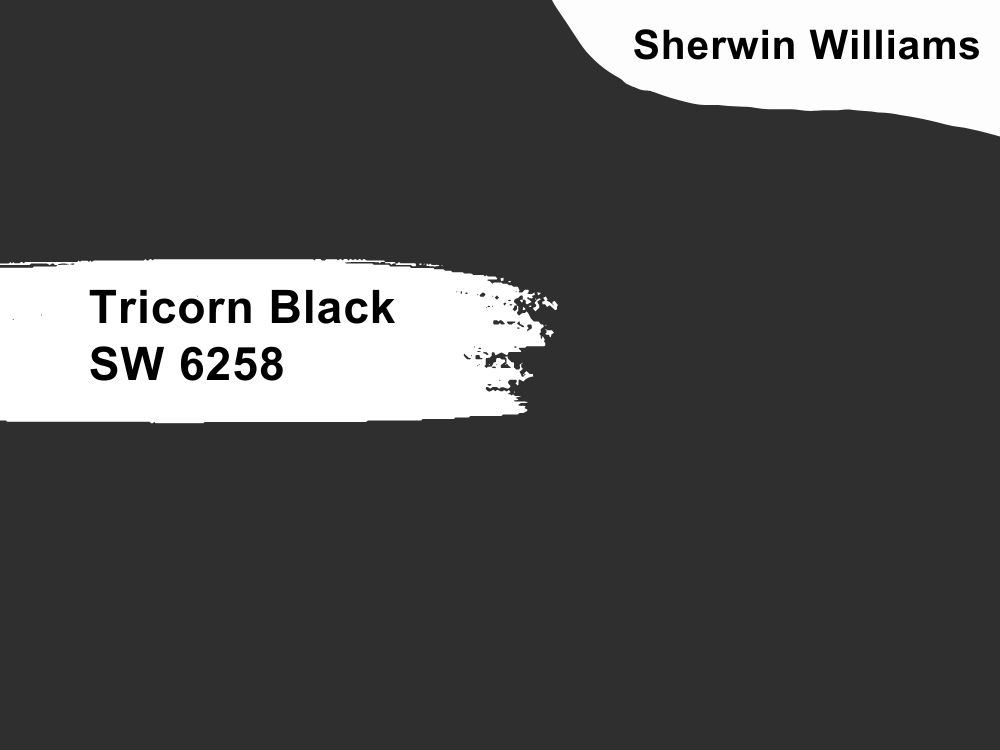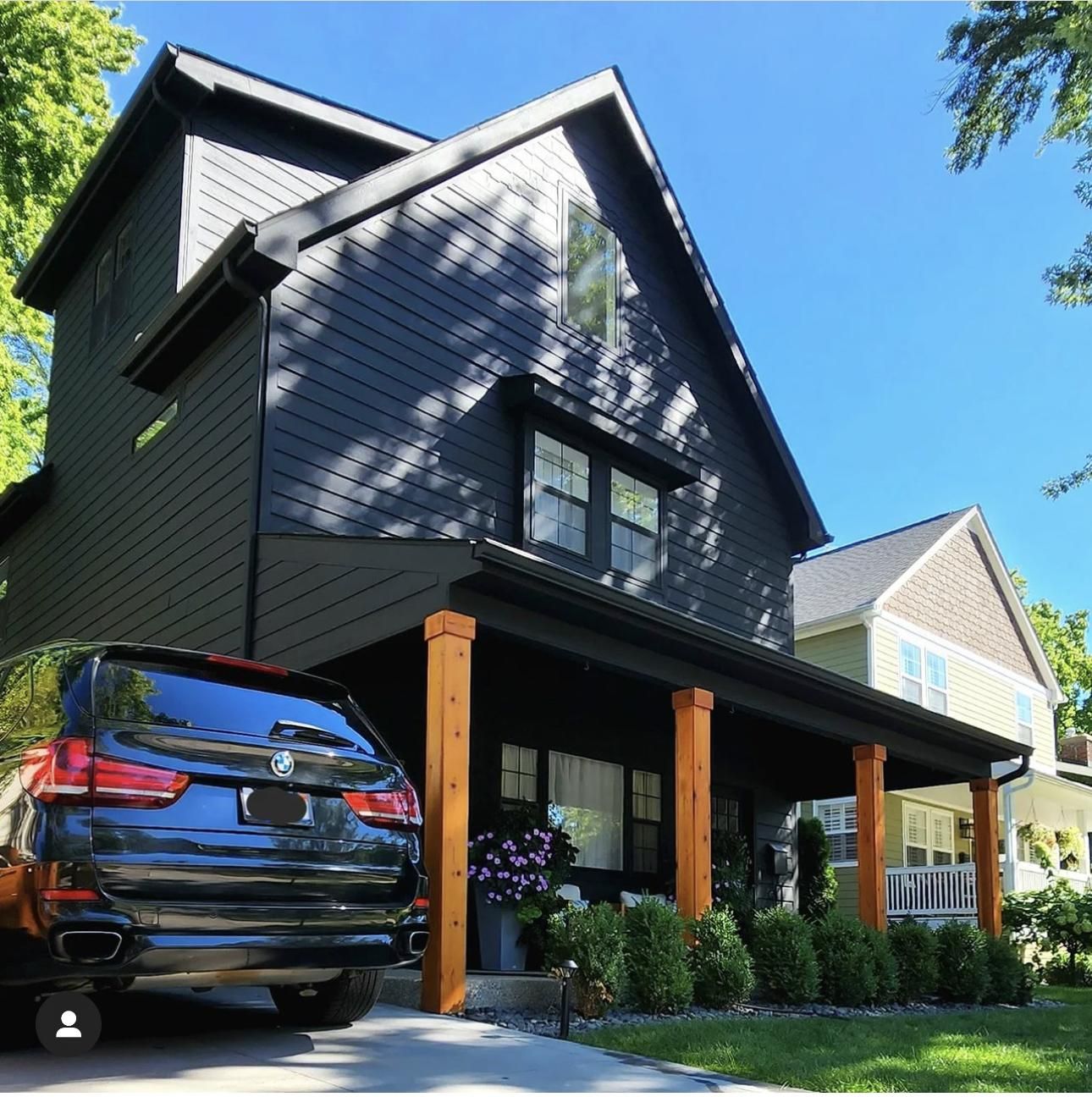 Yes, there's a bold black from Sherwin Williams, and we absolutely love it. Tricorn Black is a true black with an LRV of 3 which means it'll do a great job covering up excess space in large rooms in the home.
Use tricorn black as an accent wall, just like the living room in the second image, and then pair it with white to give that classic contrast . The beauty of tricorn black lies in its ability to work seamlessly with any undertone, which also means you can use it on your exterior.
8. Sherwin Williams Snowbound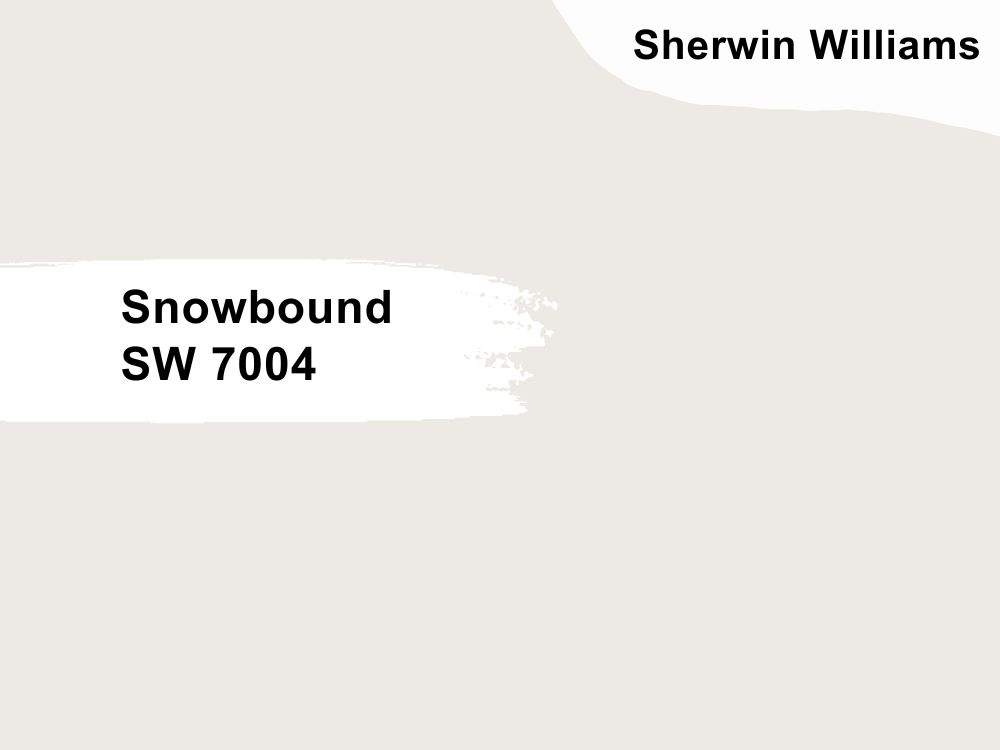 Although the Sherwin Williams Snowbound paint isn't the truest white around, this doesn't take away from the fact that it's amazing and would spread warm vibes in your living area with its mild taupe undertones.
Snowbound has an LRV of 83, meaning it would reflect a great deal of light in a space like the living rooms in the images above- the interesting fireplace and sharp gray curtains really take this concept to the next level.
9. Sherwin Williams Naval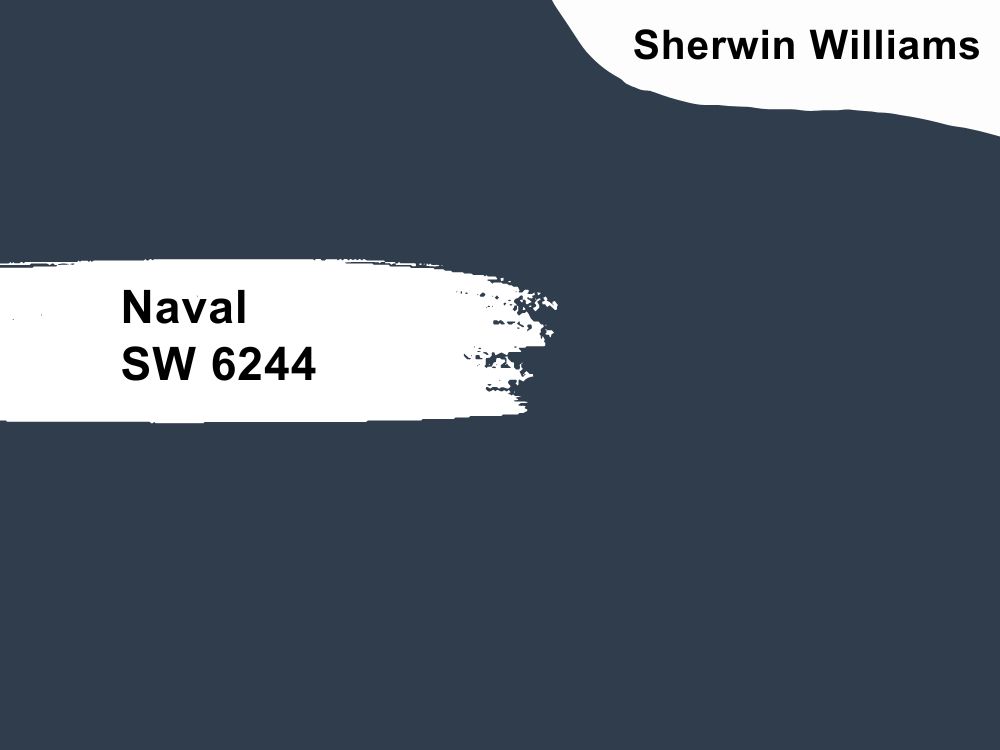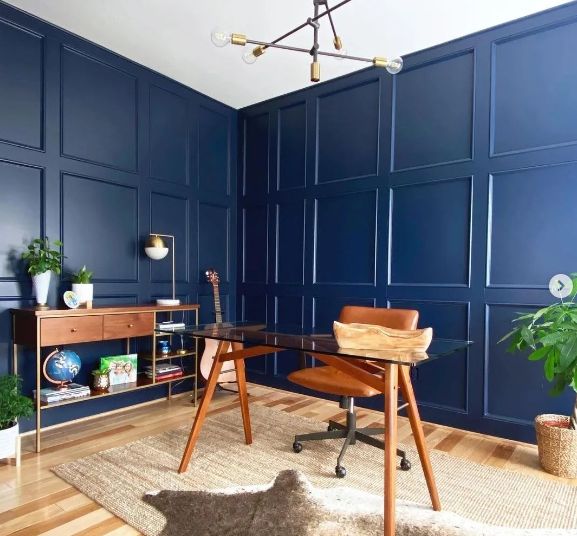 Sherwin Williams Naval is regal, royal, and beautifully bold, hence its popularity. Naval has an LRV of 4, giving strict depth, calm, and tranquility in your space. You can almost touch the coolness in these images.
It appears a bit lighter when it gets enough light, but the story changes in the second image as this color can almost pass as black due to the low lighting level. The white ceiling, however, offers a superb contrasting effect.
10. Sherwin Williams Accessible Beige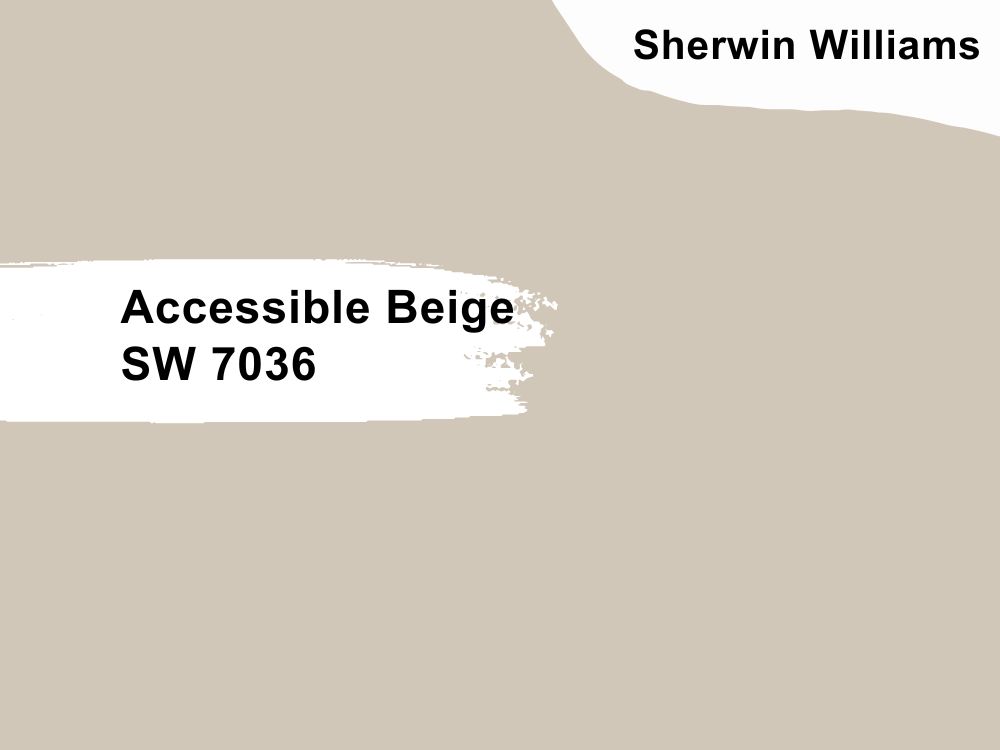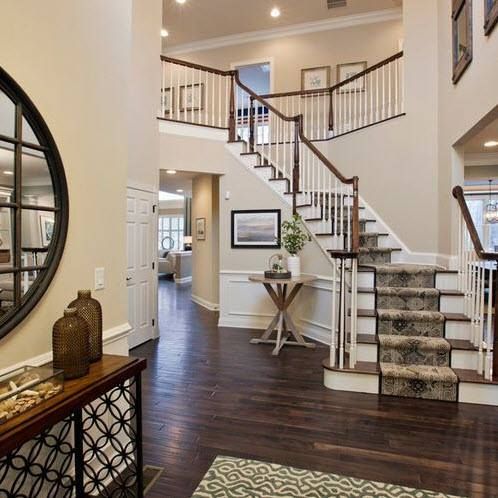 Accessible Beige is one of the most popular neutrals and classic beiges from Sherwin Williams. This warm, greige color has a slight green undertone, causing it to lean more on the gray side.
The Accessible beige paint is a great pick for spaces with hardwood floors, as it draws out the gray in it, just like the second image. Even as an accent wall, the impact is hard to ignore.
It's pretty different in the first frame, as the gray in accessible beige is almost non-existent. Lighting also has a vital role in the outcome of these colors.
11. Sherwin Williams Kilim Beige
The very intense Kilim Beige spans from a long line of Sherwin Williams's beige colors due to its orange and pink undertones. This particular paint has an LRV of 57, which puts it on the light end of the scale but with a bit of depth.
This color can fit into any space due to its LRV. We love kilim beige in the images above, especially how the lights cast a soft glow on the raging orange undertones. Add white for trims and accessories, and you're good to go.
12. Sherwin Williams Natural Choice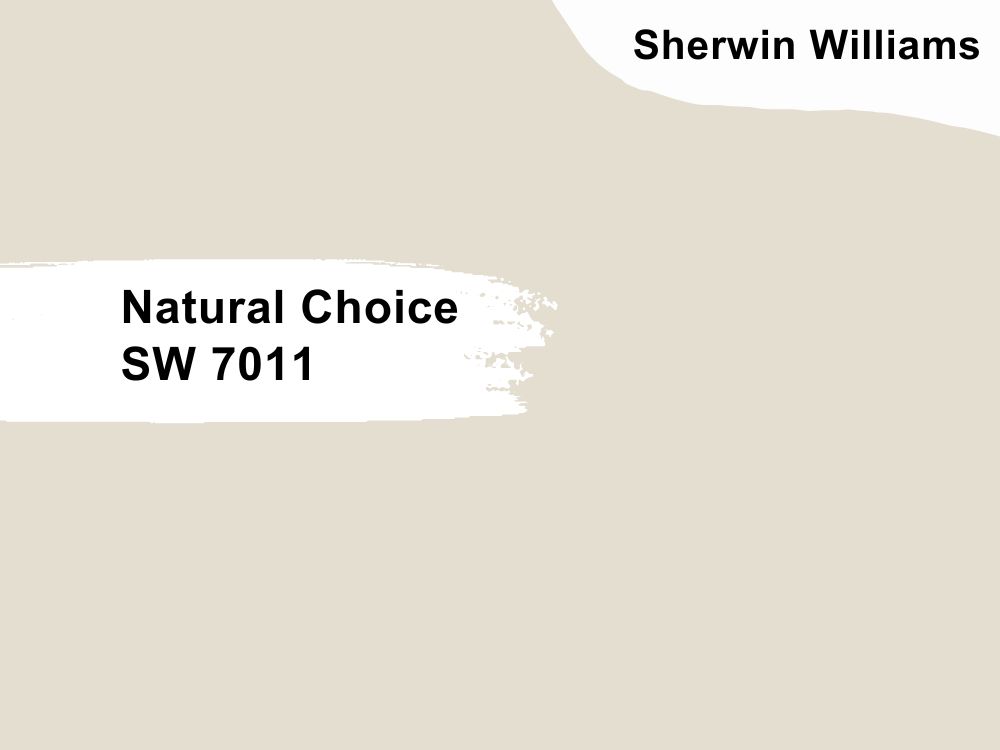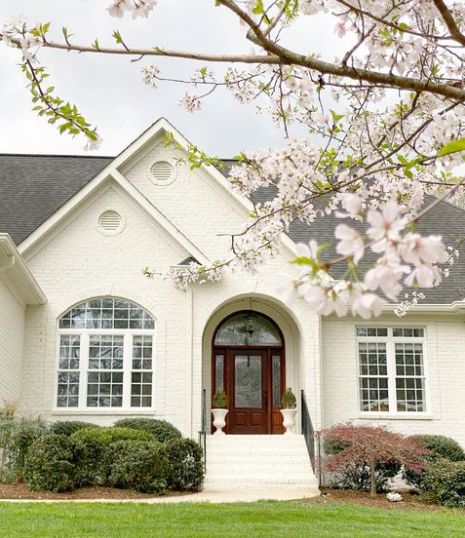 Sherwin Williams Natural Choice belongs to the hue family of yellow with an LRV of 73. This means you'll notice tinges of yellow in this white paint, making it a warm natural white and a great choice for houses in colder regions.
Pair your natural choice with browns and whites to further appeal to its warm side and have the sun rise in your living room.
Go bold with your exterior; while it may appear washed out due to the sun, you can balance things with white trims, gray roofing, and beautiful lawns, all for that yellow, warm goodness.
13. Sherwin Williams Iron Ore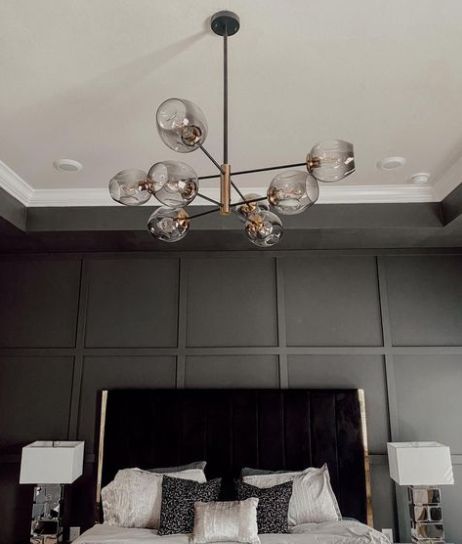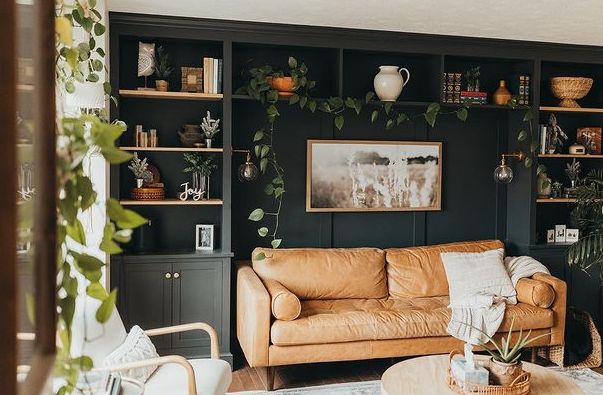 The Iron Ore paint color from Sherwin Williams' paint palette is a rich dark gray possessing an LRV of 6. This color grants your space instant sophistication right at the first brush stroke, it is also famous thanks to its ability to blend well with light and dark colors.
Iron ore is great as the backdrop in a moody monochrome bedroom; complete the equation with white accessories just like the image. When you look closely at the second image, you may likely see navy or green undertones, and that's happening due to the big brown couch and green faux leaves.
Accessories play a significant part in the appearance of your color as they draw out undertones you never knew existed.
14. Sherwin Williams Eider White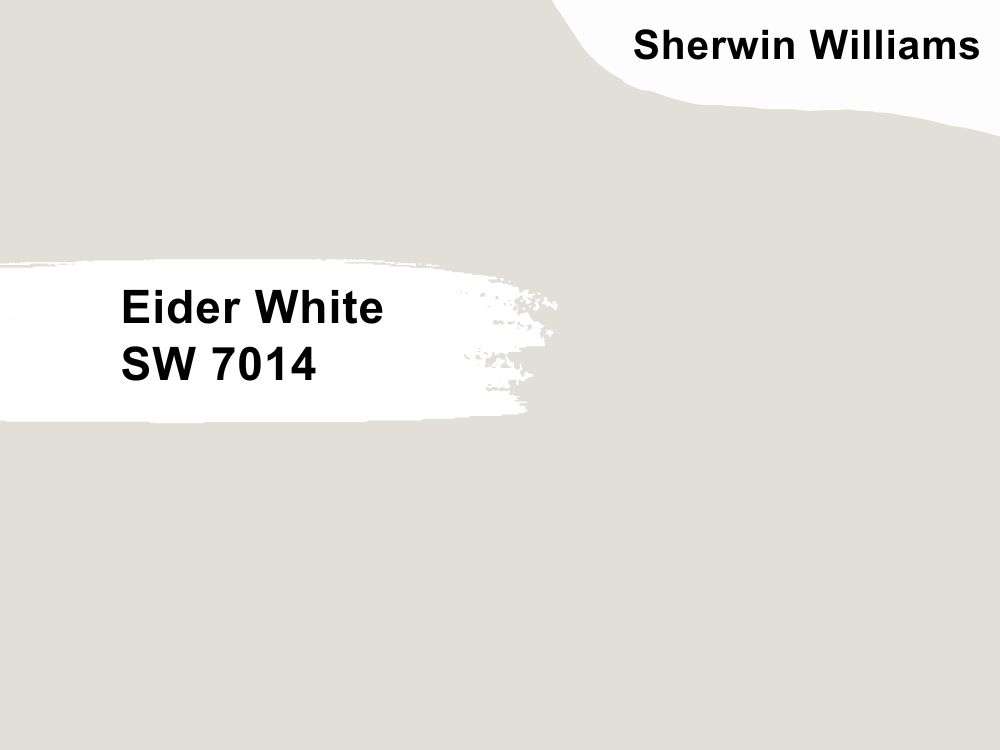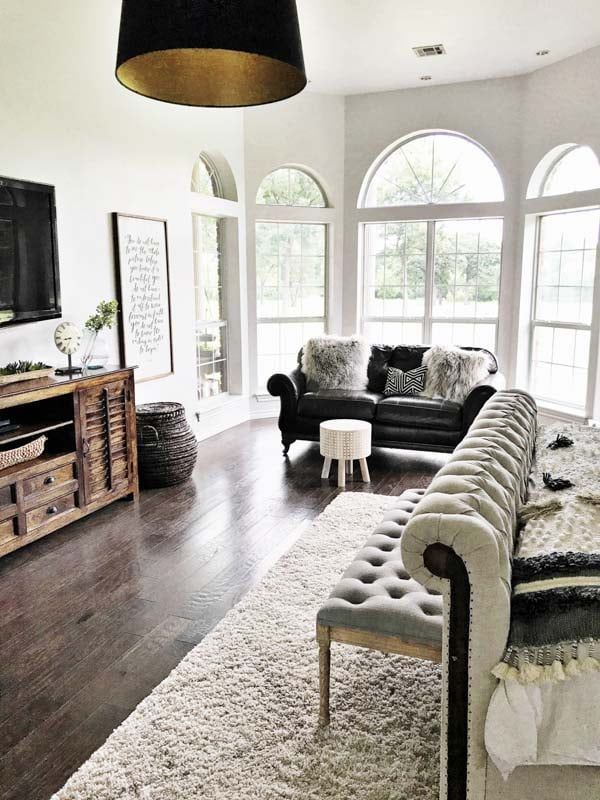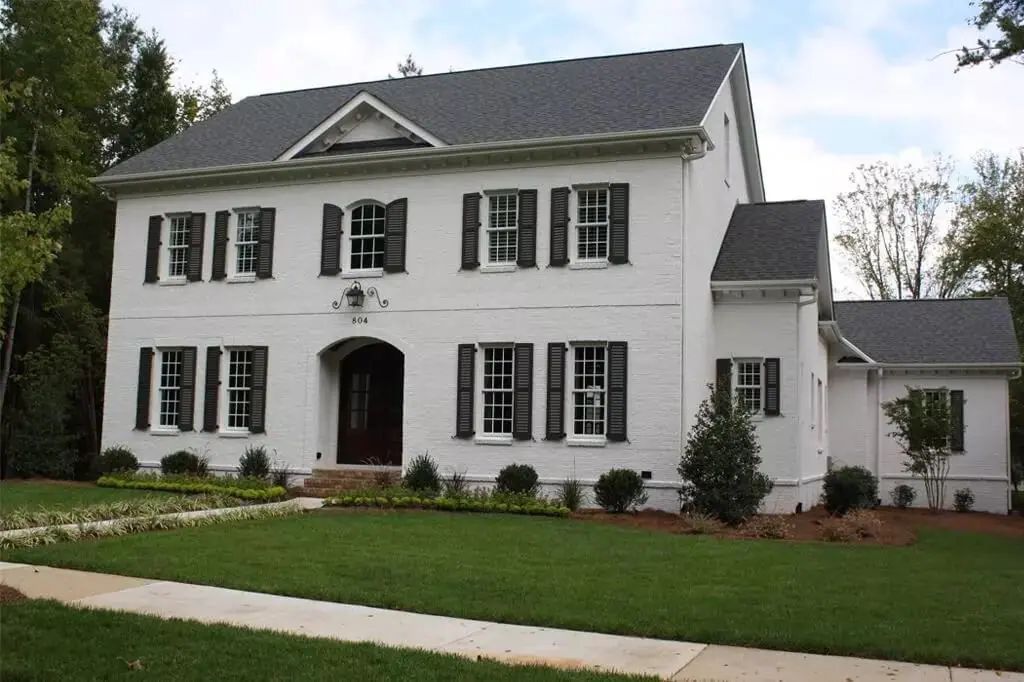 Eider White holds a reputation as the most perfect of the off-whites from Sherwin Williams catalog. It's like a kaleidoscope because you'll find bursts of purple, pink, and gray undertones in it, depending on what you pair it with and the time of the day.
Eider White has an LRV of 73, and it is a strictly warm color, but you must be careful when accessorizing it and applying lighting as it's easy for it to fall flat in a very dark room and appear washed out in a bright room.
Pair your Eider White paint with sharper whites and dark browns for contrast both for exterior and interior purposes.
15. Sherwin Williams Peppercorn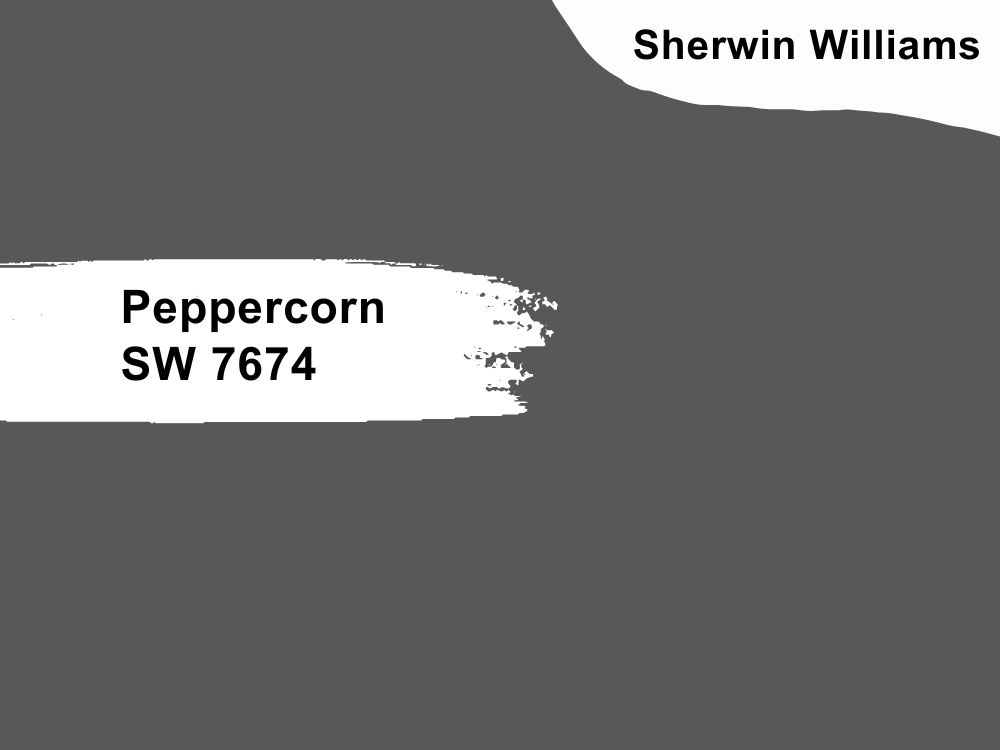 You may be of the opinion that Peppercorn's usage is limited because it's a black paint, however, that's not the case. This dark gray color screams versatility, durability, and excellent love for brilliant delivery, especially when you pair it with wooden textures and whites. Basically, this color thrives as an accent wall with its LRV of 10.
Upgrade your bedroom game with Peppercorn and add a twist with all-white bedding and a touch of yellow- this one is for our minimalist lifestyle lovers.
16. Sherwin Williams First Star
If you desire a crisp light gray backdrop in your home, then the Sherwin Williams' First Star is the one paint color you must consider. This paint color has an LRV of 69 and also has hints of blue in it. It is, however, not a straight line with this color as it will appear almost plain white in a room filled with natural light, just like the first image.
However, the blue in this is undeniable, especially in the second image, thanks to the soft cool light which draws it out.
17. Sherwin Williams Lazy Gray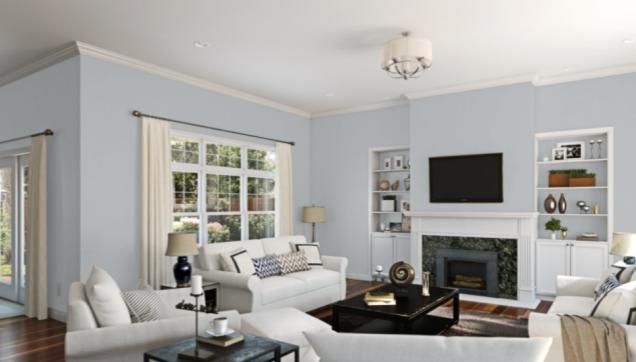 While the name may be generally misleading, Lazy Gray is in a sense one of the most hardworking gray paints you'll ever see. This medium to light gray paint color also has a hefty dose of blue undertones, which comes to play in spaces with plenty of natural light (see for yourself in the first image).
We love the white couch and beige curtain, giving the needed contrast.It connects with its true roots in the second image; blame this on the warm light around that causes it to do more gray. The beautiful white trims bring it all together perfectly.
18. Sherwin Williams Gossamer Veil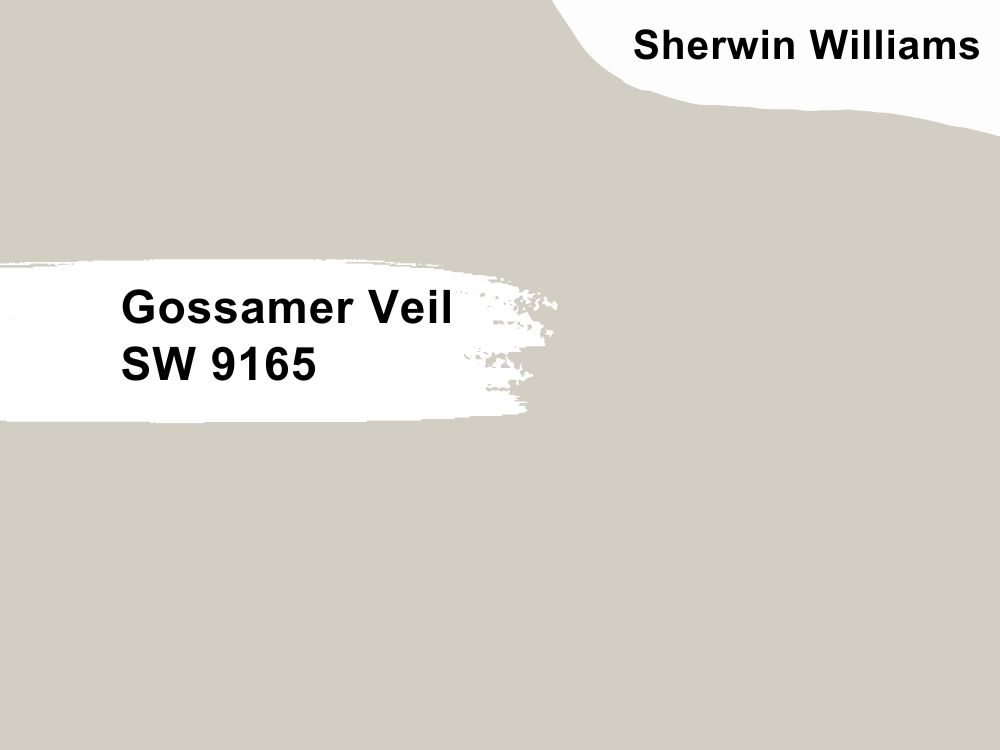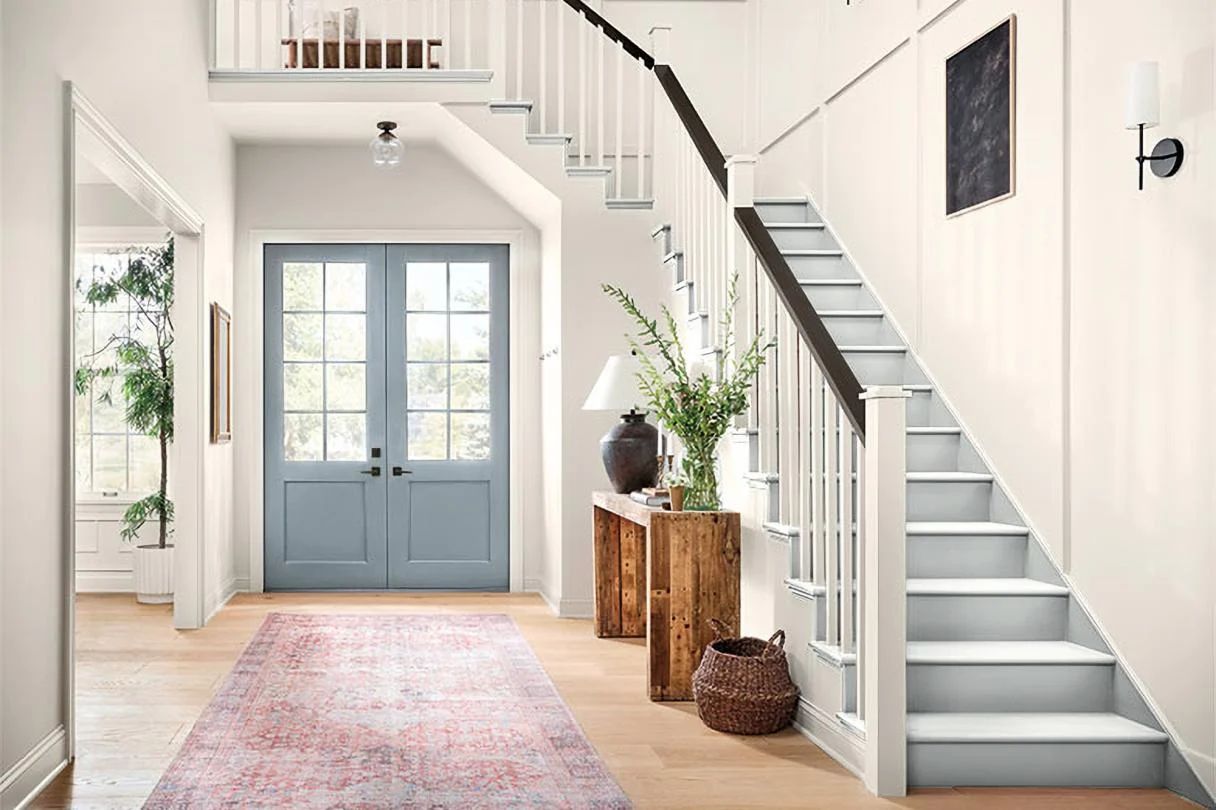 One thing you'll notice with the Gossamer Veil in the images shown is how although it is widely categorized as a warm gray color, it has no issues with showing off its beige side. This greige color has an LRV of 62, which is right in the perfect category- this should explain the chameleonic nature.
19. Sherwin Williams Pewter Green
Pewter Green is a trendy hue from the Sherwin Williams Green family; known and loved especially for its calming qualities.
This green is a dark one with an LRV of 12, and when used in a space, all it does is create a most relaxed and calm environment that takes you one step closer to nature.
Make the most of your pewter green by pairing it with natural elements like wood and metal textures, grays, and even green accessories like that gorgeous flower vase in the living room. You can also create the kitchen of your dreams by adding pewter green as an island color.
20. Sherwin Williams Rosy Outlook
Rosy Outlook is a breathtaking pink color with an LRV of 66 and warm red undertones, giving it a warm and crispy look. When you opt for it, you can rest assured that this color will never overcrowd your space. This color works almost everywhere in the house, including your living room and bathroom. Simply add some white, beige, and gray for added personality and contrast.
21. Sherwin Williams  Balanced beige
Balanced Beige is exactly how it sounds and perfectly carries the qualities of beige and gray, although it leans towards the warmer end of the scale with an LRV of 46. You'll get bold, aesthetically balanced feedback from this color, especially if you're creative enough to use it as an accent wall.
The implication of balanced beige not getting enough sunlight is that the gray properties show off like the first image; the blue chairs are also complicit.
Balanced Beige flaunts its beige side when used outside, thanks to the bright sunlight that makes every color appear washed out. Pairing this with white is such a great idea.
22. Sherwin Williams Redend point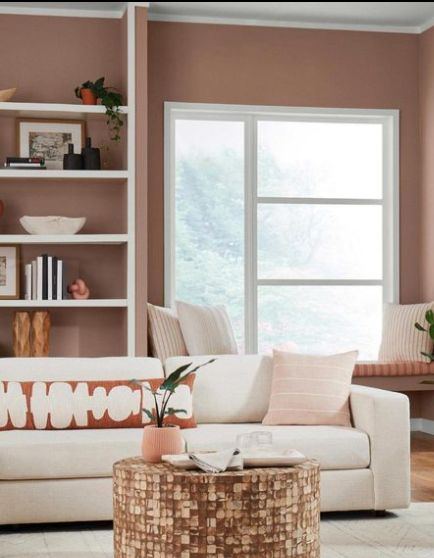 Here's yet another famous one from Sherwin Williams, this medium-toned clay color gives you two sides when you observe it (you'll most likely get a pinky brown or terracotta feedback from this one).
It has an LRV of 30, so expect it to showcase incredible depth and then some pink and peach undertones.
Both images show how the Reddened point Paint performs in the presence of warm whites and browns. Expect a very cool, calm, and collected delivery when you apply this in your space.
23. Sherwin Williams Dover White
Here, we have a delicate, versatile, loveable warm white with a yellow touch. Sherwin Williams Dover White is a creamy white yet very soft with an LRV of 83 that will make your entire space bright and light.
Due to the heavy yellow present in this color, it blends well with black accent walls, brown upholstery, wooden floor, and even dark gray hues.
24. Sherwin Williams Rosemary
Sherwin Williams Rosemary offers a breathtaking view into the world of dark and cool sage green paints that are very fresh, modern, and elegant. It has a major gray speck as the undertone adds a bold but soothing touch to it.
In the first picture, rosemary shines as an accent wall in the living room and is flanked by cool white walls, accessories, and lots of wooden textures to add warmth.
Rosemary also works on kitchen cabinetry by adding a unique flair to it. If you decide to tow this path, warm things up with gold, copper, white and brown accessories.
25. Sherwin Williams Emerging Taupe
Emerging Taupe is a beautiful red color with brown undertones with an LRV of 38. This unique shade appears so cool in a space and will surely make your home appear cozier if it's a small space.
Sherwin Williams Emerging Taupe connects deeply with its brown side to create a cozy, dark bedroom in the first image; however, the incoming light can lighten up the situation a bit.
Don't leave your kitchen behind. Just like the second image, cover your cabinetry in emerging taupe for a fresh, modern vibe.
Sampling Your Colors
Now that you're up to date with the colors that are currently riding the waves in 2023, it's necessary to reiterate that sampling your colors before committing to them is a very important step that should be considered by everyone.
Don't know what sampling means? We've got you. Simply get SAMPLIZE paint strips in your color of choice and paste them on your home walls to check out the details and specifics in real time. Make sure to leave them on for a few days, not to worry, these strips are removable, reusable and affordable.