Are you in the market for pewter paint but are undecided about which colors will work best for your decor? It is one thing to have many options and an entirely different thing to narrow your choices down to the best for your specific needs. So, how do you choose from all the amazing pewter paint colors?
We have reviewed the available ones to select the 15 best pewter paint colors. We compare Benjamin Moore pewter paint colors to Sherwin Williams pewter paint colors to give you several options from these top brands.
What Is Pewter Paint Color?
First, it is crucial to understand what pewter is before grasping its color. Pewter is a gray tin alloy with copper and antimony, according to the Oxford Dictionary. It is also defined as a malleable metal that consists of tin, copper, antimony, bismuth, and, sometimes, silver. Finally, pewter is a shade of silver or bluish-gray.
Pewter is more than just a gray color, as many people assume. You cannot interchange the names because pewter is a distinct color from gray, although they are very similar. Pewter is usually a term used to describe gray in the color family and falls between silver and gray.
However, pewter is anything but dull or uninteresting. It will amaze you the number of pewter paint colors there are, and how distinct they are from each other. One of the perks of this color is its neutrality, even for those shades with clear undertones. Its neutrality makes it significantly versatile.
What Are the Common Pewter Undertones?
Pewter is typically warm or cool, and this is informed by the undertone in that shade. It can have green, blue, or cool undertones. In such a case, the pewter color is cool. But when it has warm undertones, the undertones lean toward beige.
You will also find that pewter is available in light, mid-tone, and dark shades, and our review covers a few of each. Light pewter shades can be warm or cool; the same applies to dark shades. In other words, it is not a given that a light pewter paint color must be cool, while a dark pewter paint color must be warm.
Is Pewter Paint Color Warm or Cool?
As mentioned, pewter is a versatile color that falls within the cool and warm range. This means that pewter can either be warm or cool. The undertones of any particular shade are vital to how the color appears. In some cases, you may find that a pewter shade is neither fully warm nor fully cool.
For such shades, they may have a combination of warm and cool undertones, making them even more versatile than the usual pewter. Still on those balanced shades, you may find some leaning more toward the cooler side. This can happen even when there is a hint of warm tones in that shade.
What Colors Match Best with Pewter?
Pewter matches best with neutral colors such as brown, white, black, beige, and gray. Since it has a unique shade, pewter can also complement different green and blue shades. Darker greens and blues bring out the beauty of the color, whether you use them as paint colors along with pewter or as upholstery.
Because of its versatility, pewter pairs well with almost any color. This is true even if the pewter shade has a pronounced undertone. In light of this, consider coordinating pewter with pink, gold, magenta, silver, turquoise, and yellow. You can get creative with your decor and produce a never-before-seen combination.
Where Can You Use Pewter Paint Colors?
You can use pewter paint colors in the interior and exterior of your house. Since it can play the role of many other neutrals while delivering grace and charm, pewter is a favorite for front doors, entryways, large rooms, or bathrooms.
Dark pewter works well for the exterior of a house, but you must consider combining it with a lighter shade or color. For example, trimmings can be white while the rest of the exterior goes pewter. Alternatively, use pewter for the trimmings while you paint the exterior a coordinating color.
What Is the Most Popular Pewter Paint Color?
Benjamin Moore's Revere Pewter is easily the most popular color in the pewter paint color family. Interior designers and homeowners alike go for this shade of pewter because of its warmness and similarity to greige.
It is like getting the best of two excellent colors in one can. Its neutral tone makes it suitable for many other colors, especially brighter beige, greige, gray, or white. We will talk more about this amazing color as we go on in this review.
15 Best Pewter Paint Colors to Guide Your Selection
The following are the top 15 pewter paint colors from Benjamin Moore and Sherwin Williams to consider:
8 Best Pewter Paint Colors from Benjamin Moore
1. Revere Pewter HC-172
Warm pewter with neutral tones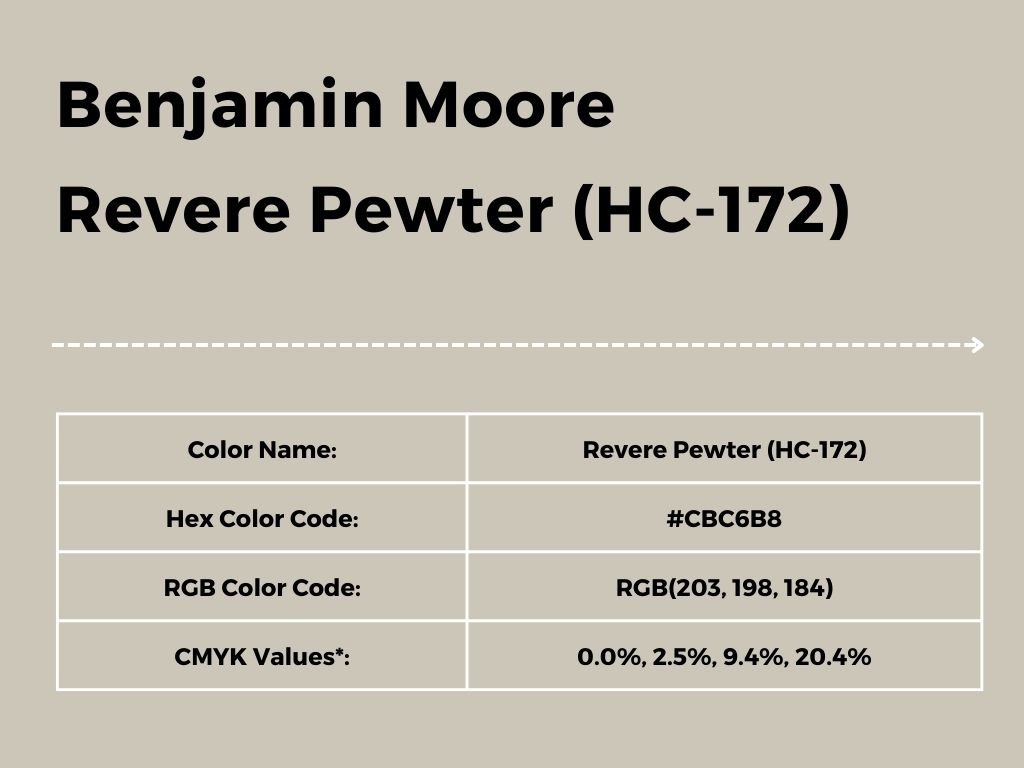 Revere Pewter is such a beautiful color, and this is putting it simply. It is a neutral-toned warm pewter shade with hints of green and yellow. The color can hold its own in any room or even outside the house because of its earthiness and how much meat it carries.
Its similarity to greige further strengthens its popularity because it can serve as a gray or beige shade. The color is not flat, and its warmness is inviting. Revere Pewter can work as a standalone color, without using a different shade for accent walls. If you want some versatility, consider trimming with a light gray, beige, or white.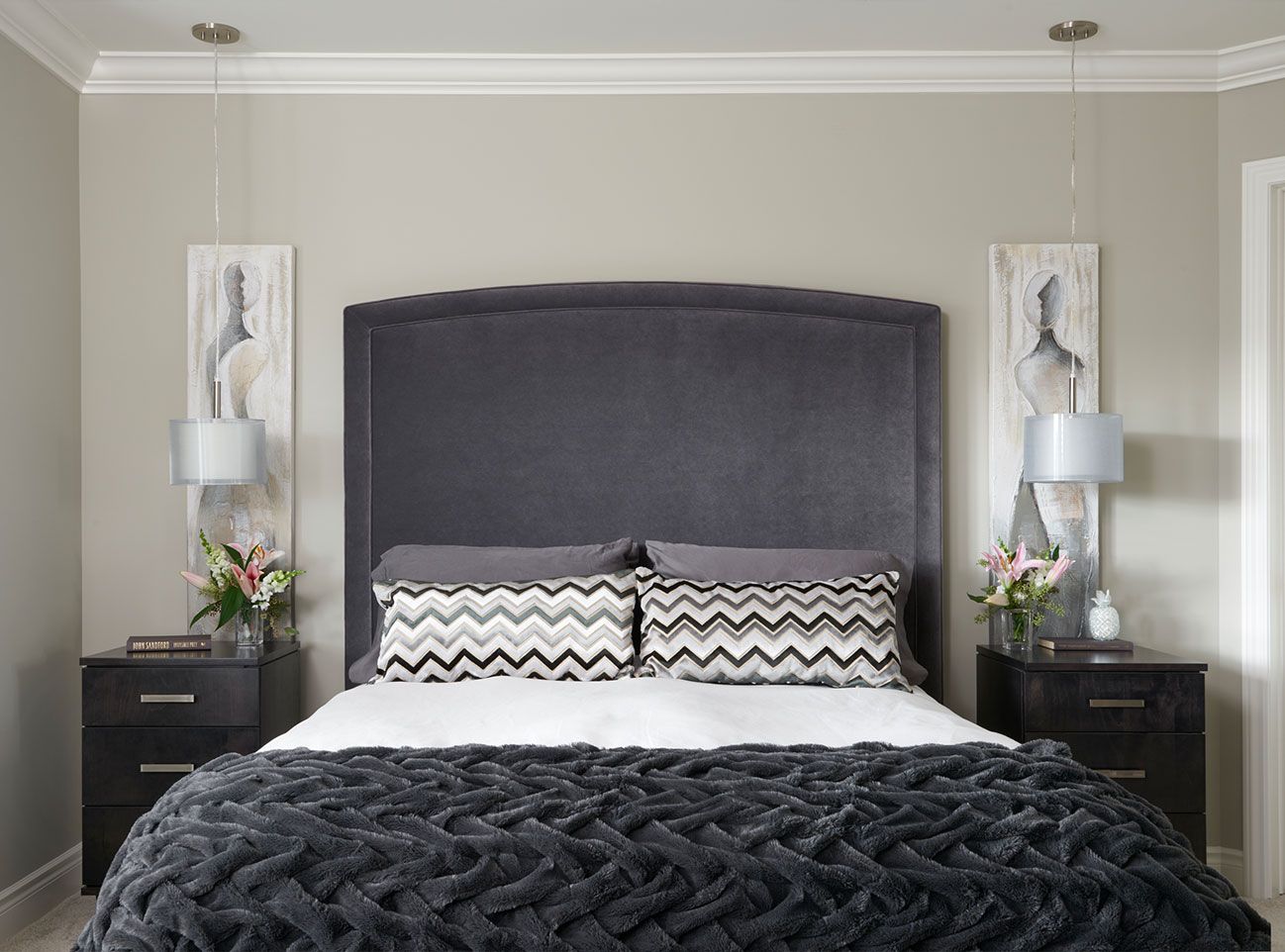 Darker shades of gray also work with this color, as you can see in this bedroom decor. With an LRV of 55.05 and an RGB of 204, 196, and 184, Revere Pewter has enough red but remains light enough to be cheery. Coordinate it with Fog Mist, Sparrow, White Dove, and Chelsea Gray.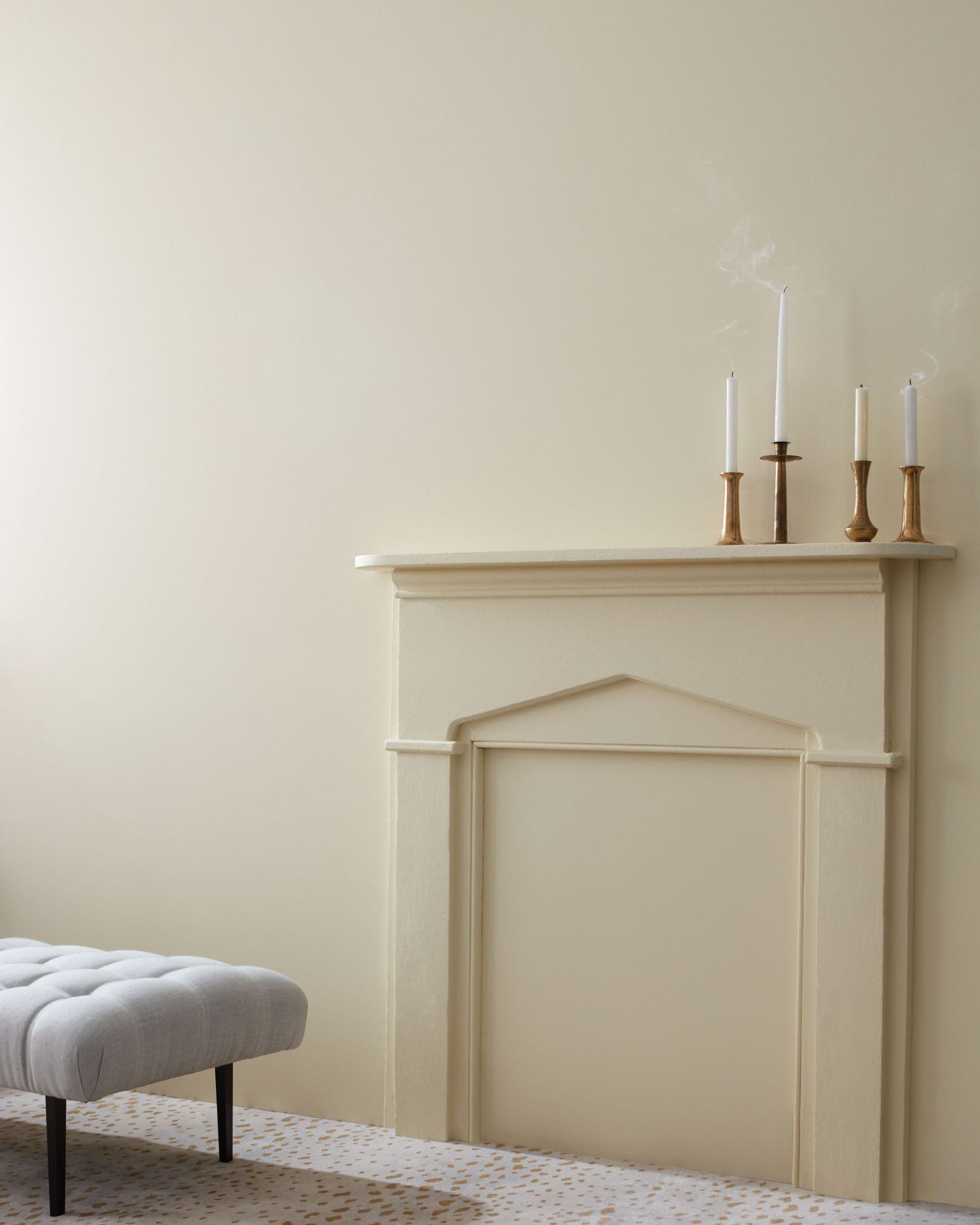 2. Light Pewter 1464
Warm pewter with beige undertones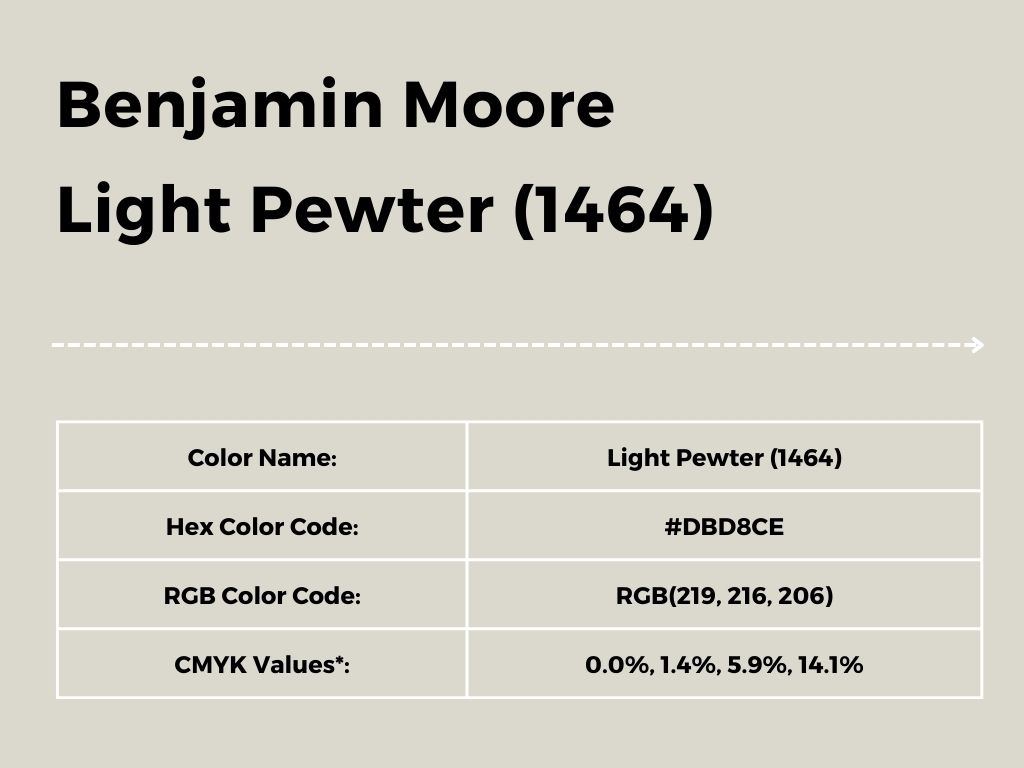 If you ever want a pewter paint color shade with just enough lightness and warmth not to be overwhelming, let's tell you that you want Light Pewter. This shade of pewter from Benjamin Moore has just enough beige to make it slightly warm.
Its warmth makes it ideal for accent walls or a backdrop for lighter or darker colors. In some cases, you do not need much else to brighten the room or decor; this color works its charm. However, its neutrality is a fantastic combination if you are working with dark greens, blues, and a few vibrant colors.
Light Pewter has an RGB color balance of 219, 216, and 206 respectively, and an LRV of 67.52. The color is light enough to add some cheeriness, yet has enough red not to be too whitewashed. You can coordinate it with colors such as Sage Mountain, Shadow Gray, Chantilly Lace, and Oxford White.
3. Antique Pewter 1560
Warm pewter with dark green shades
Your first thought, when you see Antique Pewter from Benjamin Moore, is that this is a shade of green. And you may be right to think that way since pewter ideally works well with green. However, this lovely shade of dark pewter only has lots of green undertones and a little beige showing through.
Because of its shade, it is usually best to use a lot of natural light if you opt to use it in a room. Alternatively, use it as an exterior paint and add white trimmings for a spectacular contrast.
The color has an RGB of 139, 138, and 123 respectively, and an LRV of 25.4. This is closer to the dark end of the color spectrum than it is to the light end. Still, Antique Pewter is a great choice for the interior as well as the exterior. Its coordinating colors include Tissue Pink, Ancient Oak, Cloud White, and Chantilly Lace.
Compare the result of the lighting on the paint in the setting above to the one in this sparse decor:
4. Pewter 2121-30
Cool neutral pewter color with blue-gray hints
Has seeing so many shades of pewter made you wonder what a true pewter color should look like? Here you are; we present Pewter by Benjamin Moore. There is no better way to describe the real pewter color than to show you.
This shade has more blue in it than red, making it a cool pewter. Its RGB color balance is 151, 156, and 159 respectively. Consequently, it has a steel-like look, which means it has some gray tones. In every sense, this is a dark gray shade with blue hints.
The color can change with different lights, looking slightly warm in the late afternoon light. However, with an LRV of 33.77, Pewter is too close to the dark end of the color spectrum to be a light color. With this in mind, you can coordinate it with Pale Smoke, Hint of Violet, Chantilly Lace, and Baby's Breath.
Black and brown are other colors that work well with Pewter, as you can see in this dining room decor inspiration:
5. Vintage Pewter CSP-110
Warm pewter with beige tones
All dark shades of pewter do not have to be cold or fall flat. Some can have some warmth, as evidenced by Vintage Pewter by Benjamin Moore. Some designers say it is a mid-toned shade of gray, and we agree because of neutrality. However, under the perfect light, this pewter color has some beige that makes it warm.
Under different lighting, Vintage Pewter can appear darker, especially when combined with dark brown colors. This may have something to do with its low LRV of 33.78 or its RGB color balance of 160, 158, and 151 respectively. The color has more red and green than blue. Coordinate it with Prescott Green, Cloud Cover, Deep Secret, and Ally's Earring.
6. Dark Pewter 2122-10
Cool pewter with blue undertones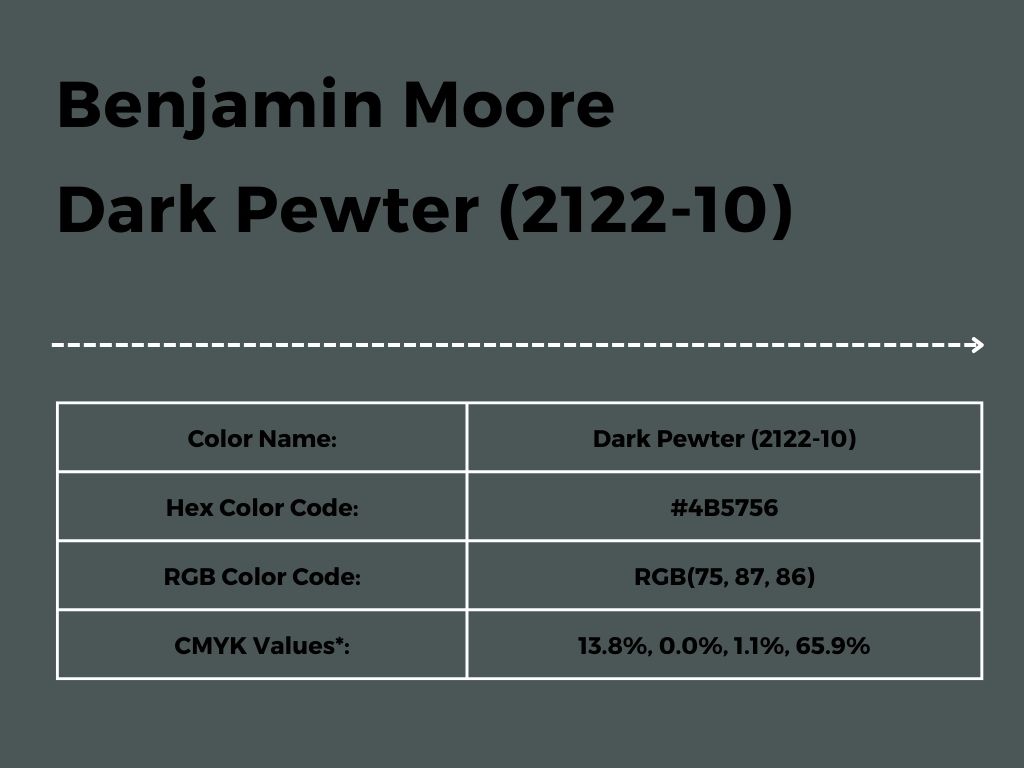 Dark Pewter does not always have to be selective in the colors that match it. This shade of pewter plays well with many colors because of the obvious blue tones. A warm pewter of the same shade may be slightly selective, but this shade is more open to matching colors.
The color is ideal for exteriors and interiors. Consider using it as the color of your kitchen cabinets in an otherwise light-themed room. If you will use it in a room, it is best to use lighter colors to complement it to reduce the possible gloominess.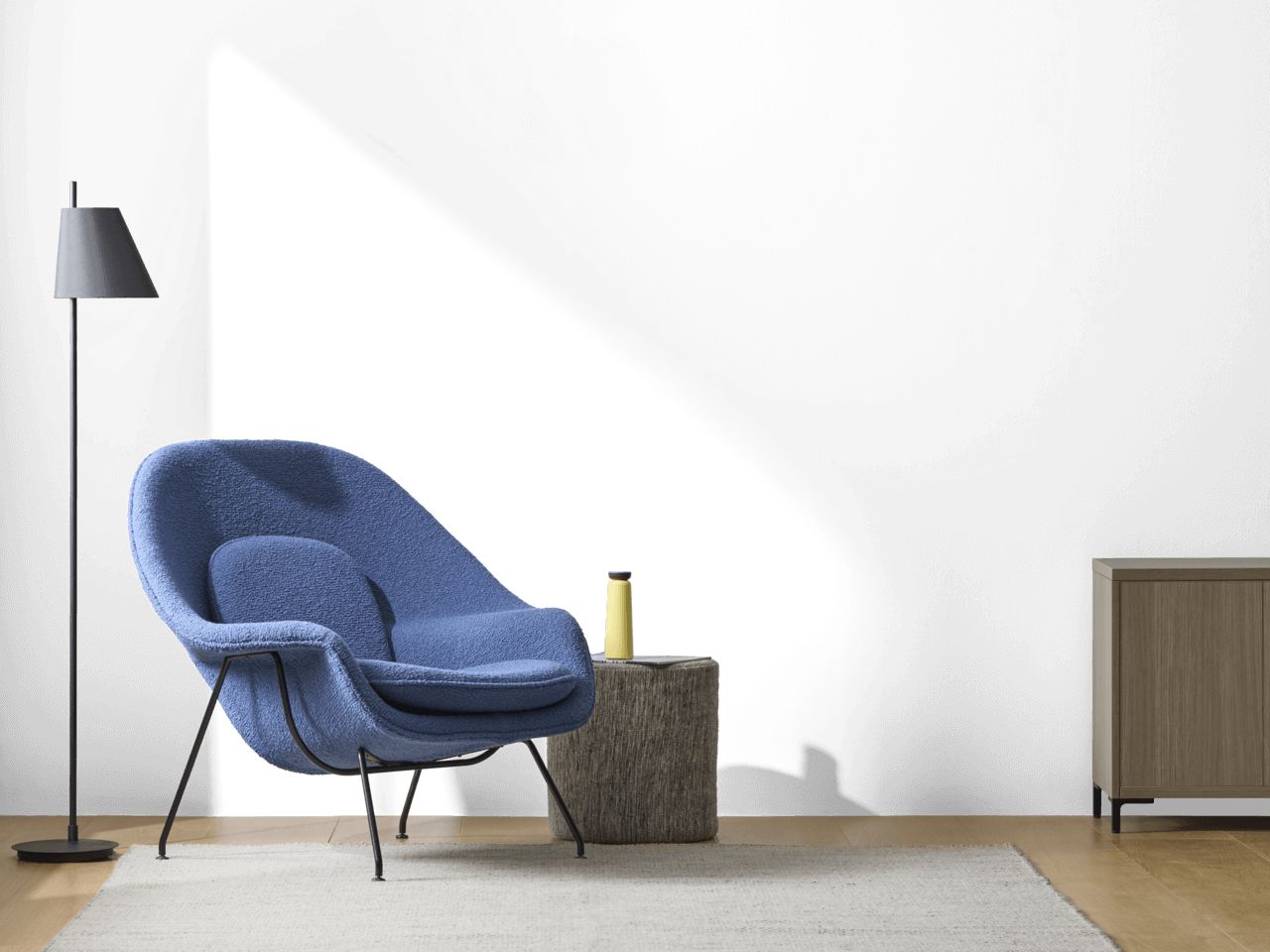 The best part of this pewter is that it is bold and makes a statement in any setting. With an LRV of 8.92 and an RGB color balance of 78, 88, and 86, Dark Pewter may be the color you need to create a stately house in your neighborhood. Coordinate it with Snow White, Collingwood, White Dove, or Smoke for the best results.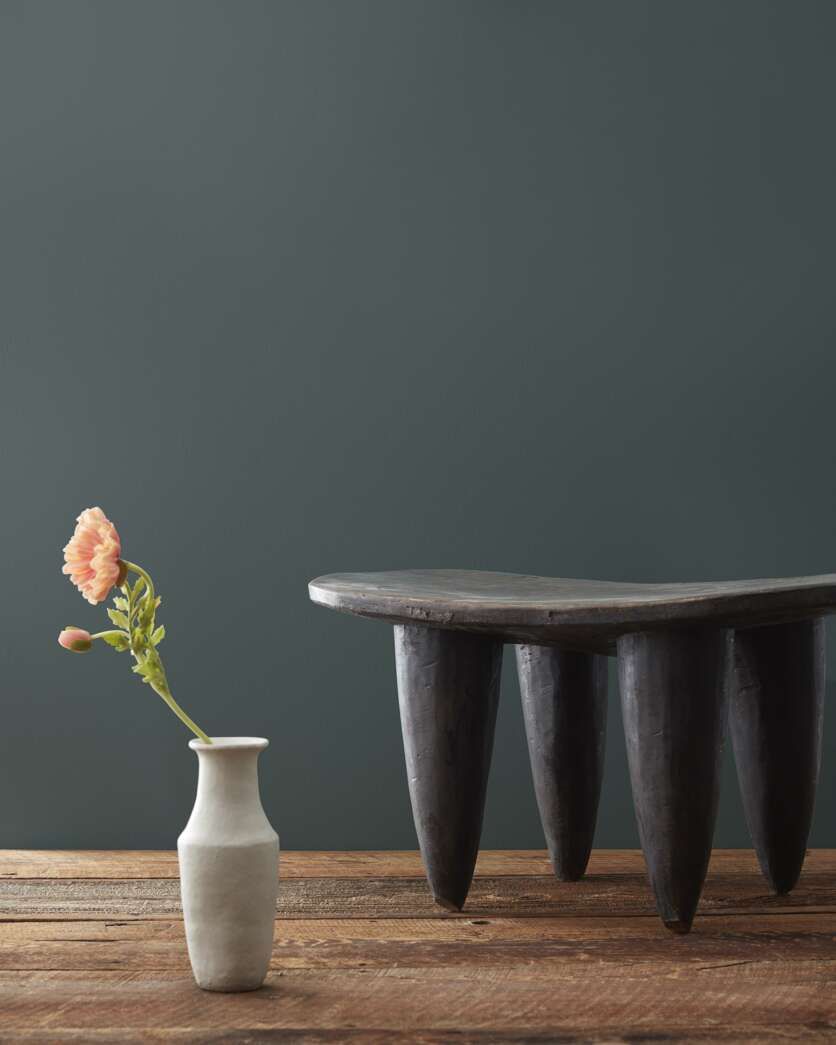 Now, we want to explore a few similar options to pewter paint colors from Benjamin Moore to give a wider selection.
7. Shale 861 by Benjamin Moore
Warm gray with mauve undertones
This is not your typical pewter but more of a gray tone with slight mauve undertones. Its bright and warm color is just what you need to make your home cozy and inviting. If you are not crazy about the cool or muted tones of the typical pewter, consider this option.
It is a warm yet neutral color, so Shale works with many colors, even if they are vibrant yellow or red. With an LRV of 50.47, Shale is smack in the middle of the color spectrum.
This color has an RGB code of 195, 189, and 177 respectively. So, consider coordinating Shale with Hodley Red, Super White, Light Pewter, and White Dove. Light shades of gray also complement Shale beautifully if you keep it classy and simple.
8. Tavern Gray CW-40 by Benjamin Moore
Deep gray with moss green undertones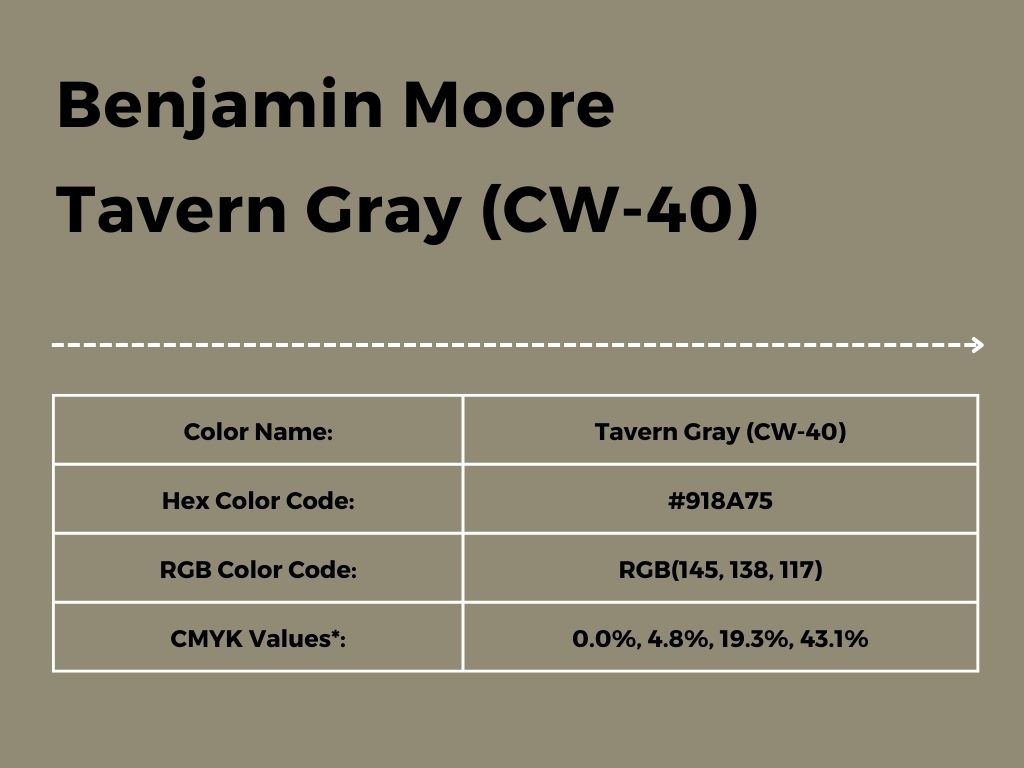 This shade of gray, similar to pewter, has an interesting name. With a color similar to light mud or mosy green, Tavern Gray is an excellent choice if you want unique decor in your home.
The color does not restrict other choices you may have. The best aspect is that it already has green tones, so you know different shades of green match it. With an RGB of 145, 138, and 117 respectively, Tavern Gray leans toward red and green more than blue.
It has an LRV of 26.6, which is pretty low, and coordinating colors include Levingston Green, Revere Pewter, Geddy White, and White Dove. You can also see how well it matches a light peach color in this decor:
7 Best Pewter Paint Colors from Sherwin Williams
1. Pewter Tankard SW 0023
Warm pewter with neutral tones
A neutral but warm gray shade, Pewter Tankard can change the look of a house to something out of a Victorian novel. While it has obvious gray tones, this color can also pass as greige. Its warmth makes it popular with decorators looking to add a touch of neutral without making the room look washed out or dull.
Consider using Pewter Tankard as an exterior paint of choice, coordinating it with Lite Lavender or Westhighland White. Its RGB color code is 163, 155, and 144 respectively, with an LRV of 33.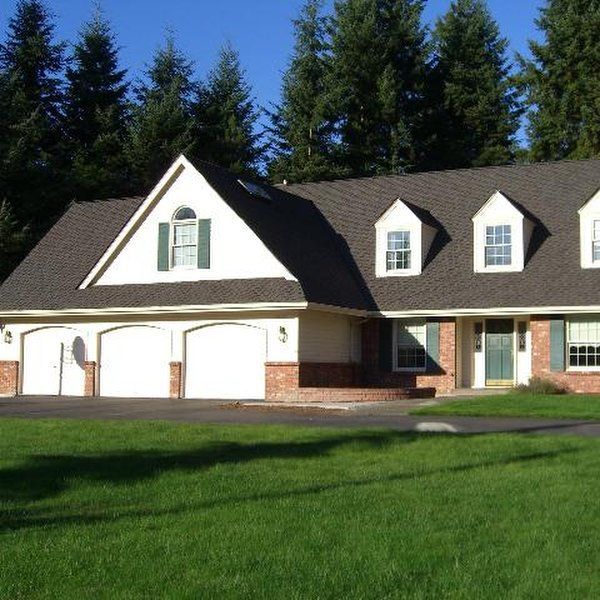 2. Warm Pewter SW 9572
Mid-toned pewter paint color with gray tones
With an LRV of 42, Warm Pewter is a new paint color to the gray and pewter family. One striking feature of this color is that it has both cool and warm undertones, placing it in the middle of the spectrum. This makes it even more versatile than the traditional gray or pewter.
Use some of Warm Pewter's coordinating colors, such as Hibernate, Pussywillow, and Requisite Gray to complement it. Never mind that its LRV is 42; Warm Pewter is truly warm.
3. Roycroft Pewter SW 2848
Dark pewter with hints of blue
Picking out a shade of pewter for any part of your house should be a careful exercise. This is especially needful if you decide to go with dark pewter, like Roycroft Pewter. With a low LRV of 13, this pewter paint color is dark yet not moody.
In some lighting, Roycroft Pewter may look vibrant because of the blue tints in it. However, how you use the paint color will determine the results you get. For example, this restaurant setting uses light color shades against a backdrop of this pewter:
Roycroft Pewter has an RGB color balance of 97, 101, and 100, which is an almost perfect balance. Sommelier and Roycroft Suede are some of this pewter's coordinating colors, although it pairs perfectly with white or similar light shades. This is particularly applicable in house exteriors: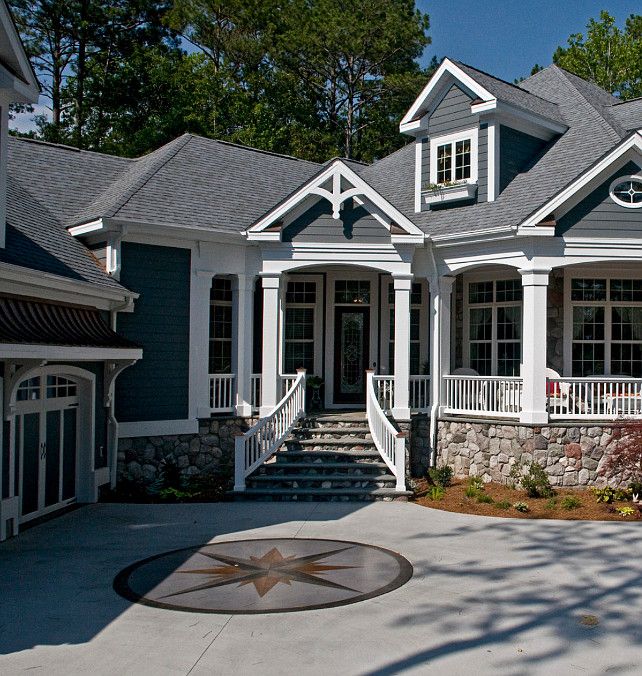 4. Pewter Green SW 6208
Cool pewter green with hints of blue and gray
Not sure about your pewter style? Try Pewter Green for a marvelous effect. It is not just about the immediately obvious green in the color; it is more about the subtle hints of gray and blue. These undertones take Pewter Green to the cool end of the spectrum.
The calming effect of this color draws many, although it may not be the best option for every room. Also, it may be a little selective in colors you can match with it. Wood browns and metal grays or silver may be your best bet when decorating with this color.
Pewter Green has an LRV of 12 and an RG color code of 94, 98, and 89 respectively. Use coordinating colors such as Silvermist, Shoji White, and Spare White to complement this rich shade of green.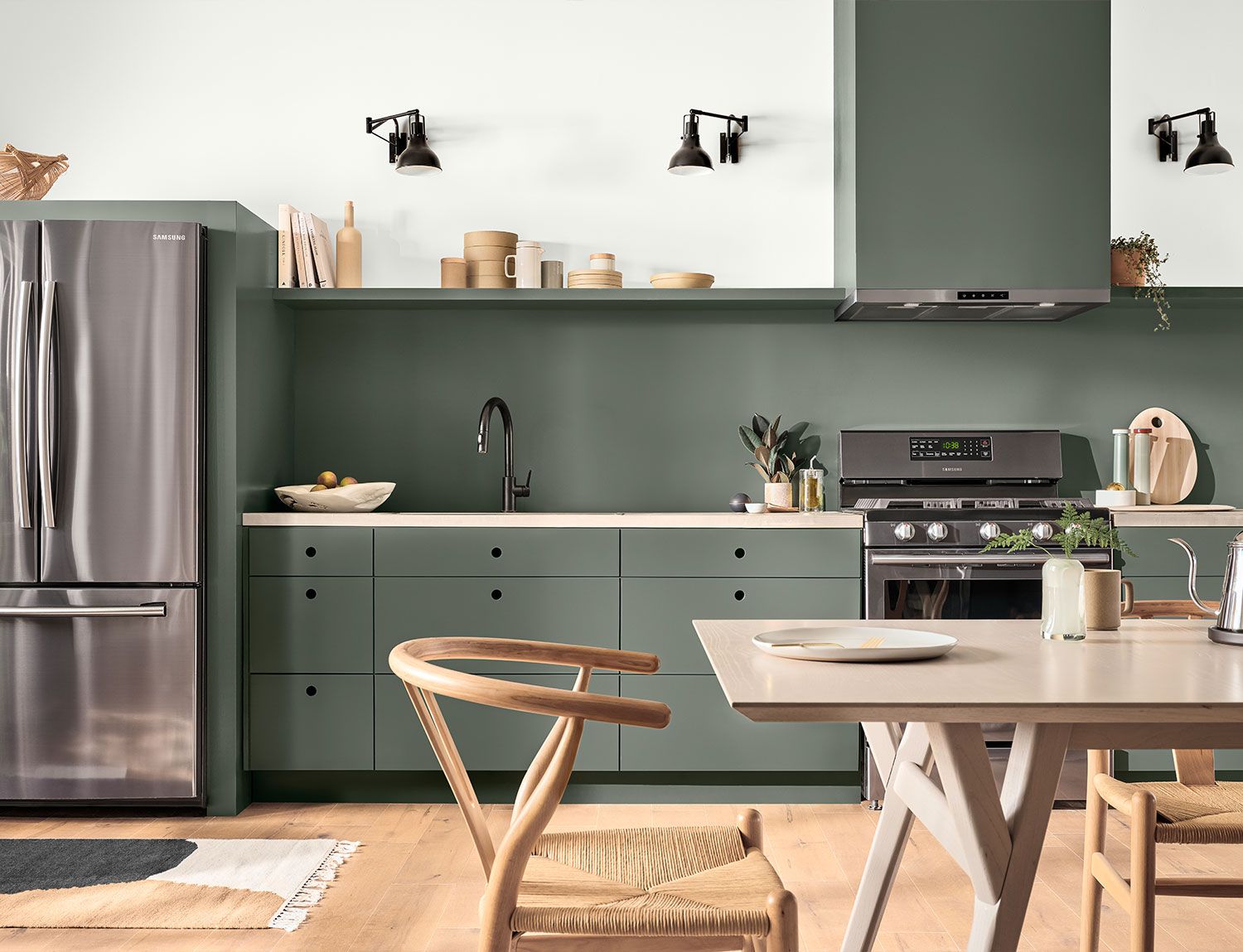 5. Pewter Cast SW 7673
Cool pewter gray with slight purple tones
This color is a typical gray that looks flat at first glance. But do not be deceived by its seeming lack of luster; Pewter Cast can change its look in a moment. All it needs is the right light and color blend to appear different.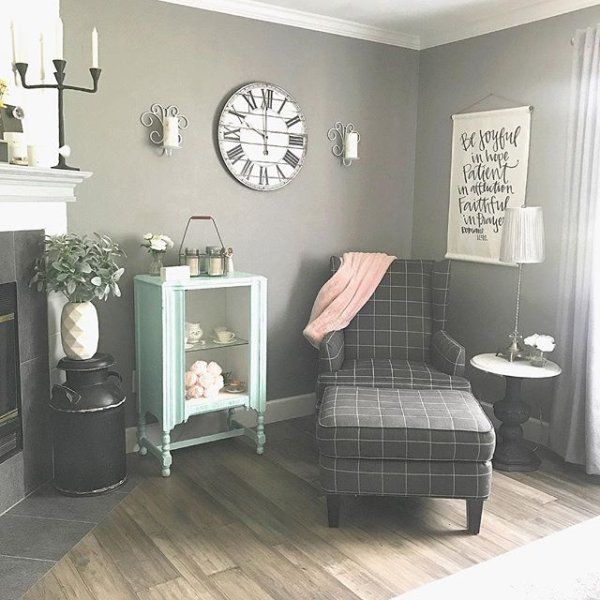 This may be because of the purple hints you get from the color under the right light. With an LRV of 31 and an RGB of 155, 152, and 147, Pewter Cast works well with Funky Yellow, Pure White, and Extra White. It is an exceptional color for both exteriors and interiors of any house.
6. Library Pewter SW 0038
Cool brown pewter with hints of black and gray
Library Pewter is a distinct shade of brown. Alone as a brown color, it would not have drawn our attention. However, the hints of black and gray in it add a bit of character, taking it from dull to interesting.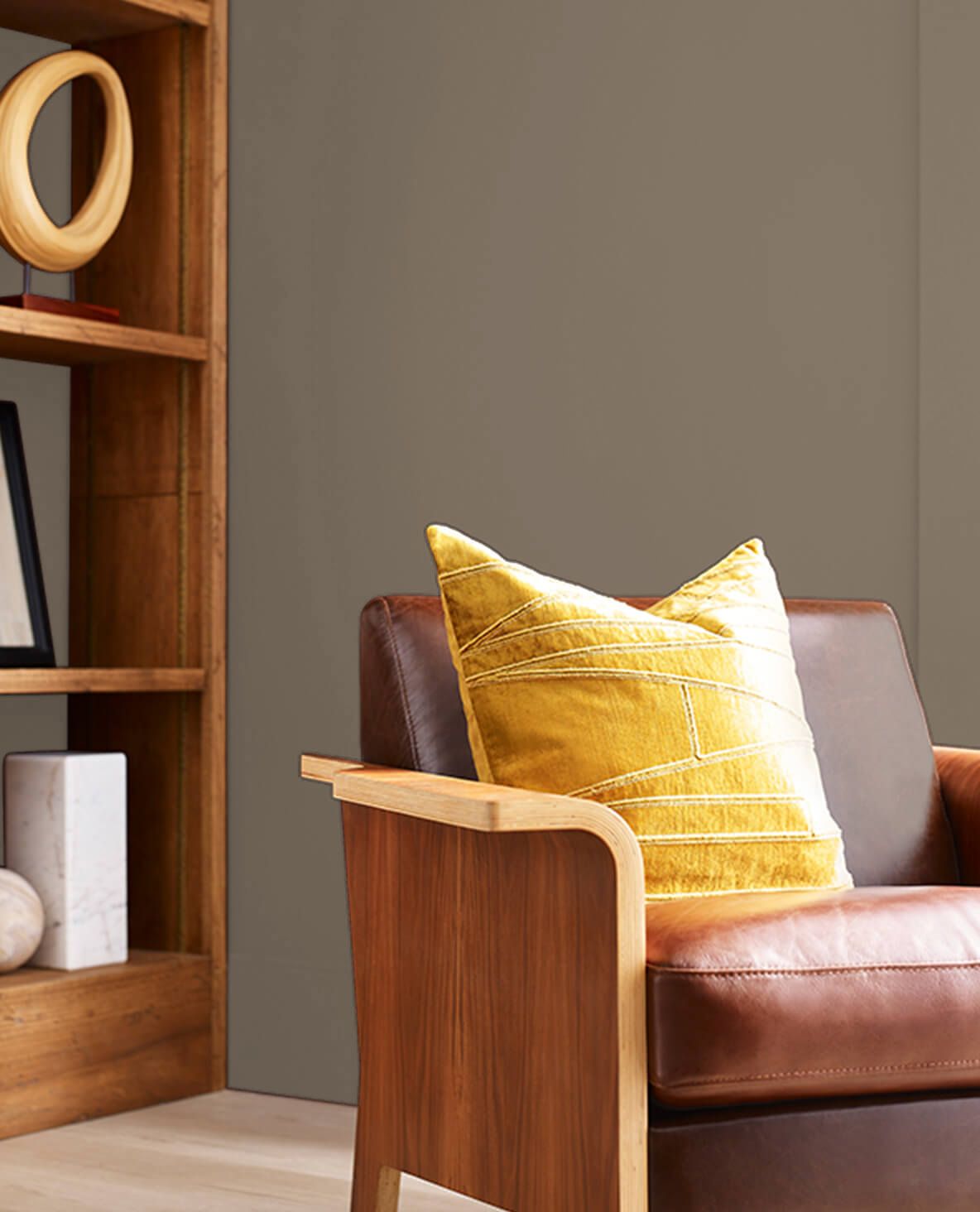 You may want to experiment with this color if you want something different from the usual browns. It has an LRV of 17 and an RGB color balance of 127, 114, and 99, leaning more toward the red end of the color spectrum. Its coordinating colors include Audrey's Blush and Canvas Tan. The paint is available for interiors and exteriors.
7. Requisite Gray SW 7023
Neutral pewter with gray undertones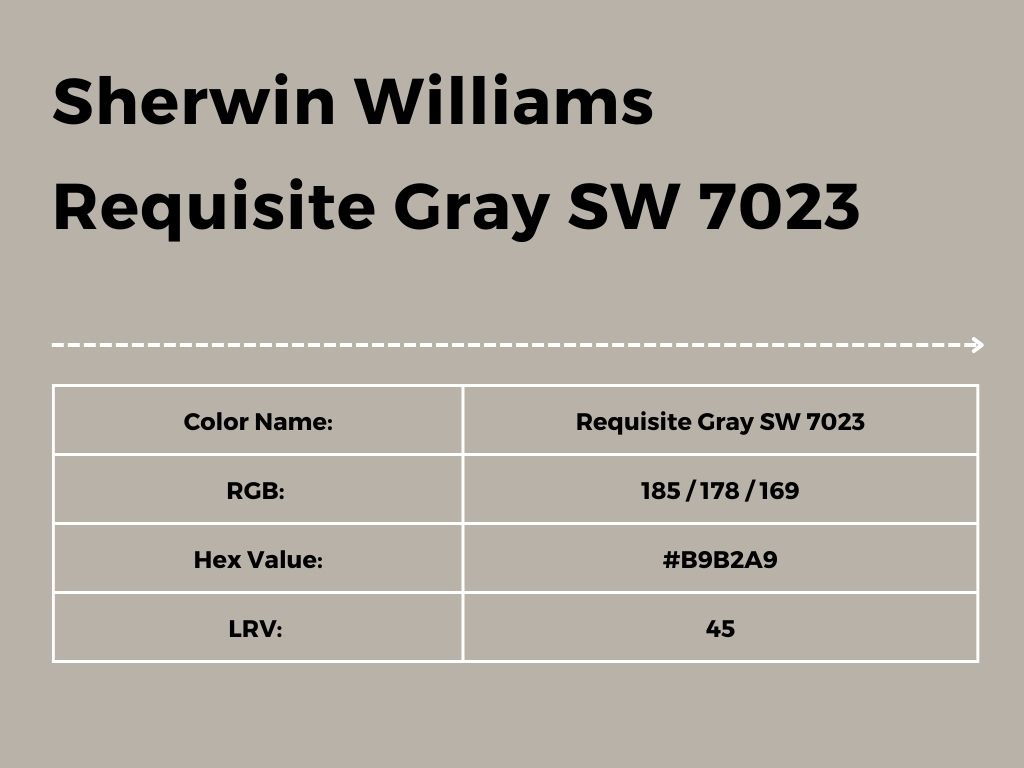 Normal is boring, and grays do not have to be. Selecting a pewter shade from Sherwin Williams can be interesting and confusing but not when you see this shade. If you are looking for a neutral backdrop for a tranquil effect, consider going for Requisite Gray.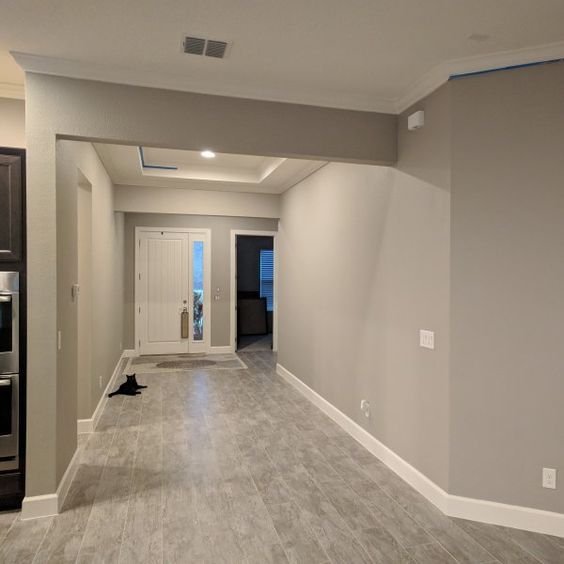 Its neutrality makes it compatible with any color, including beiges and greiges. White is also an ideal partner for decorating with Requisite Gray. It has an LRV of 45, which is pretty high on the spectrum, and an RGB color code of 185, 178, and 169 respectively. Coordinate it with Dried Lavender, Elder White, and Simple White from Sherwin Williams to bring out its true beauty.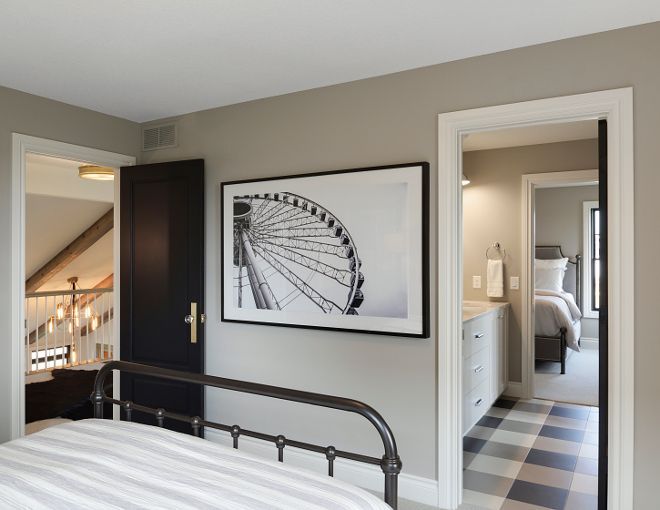 Conclusion
Picking a suitable shade of pewter paint color does not have to be difficult. Our review shows that there are quite some spectacular pewter shades from Benjamin Moore and Sherwin Williams. We have narrowed the selections to make your choice easy.
The best part of these colors is that they do not get old or outdated. Why not browse our selection and choose one or more to begin your decorating journey? Have you tried these colors already? Share your thoughts with us in the comments section.