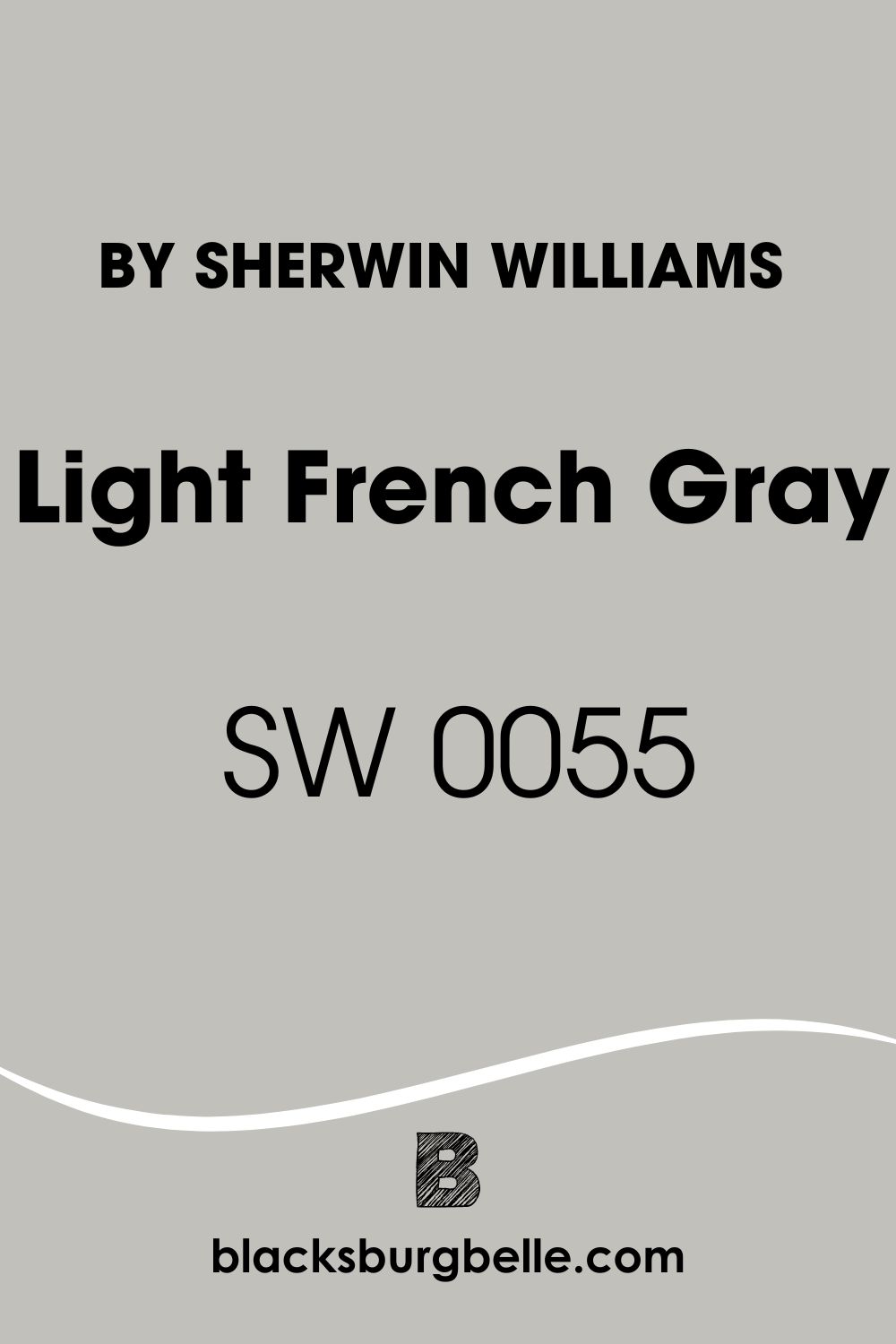 Do you long for the perfect gray paint color for that homely, timeless look? Or have you found Sherwin Williams Light French Gray but want to know more about it? Look no further, I have prepared just the thing for you.
Sherwin Williams Light French Gray goes beyond your average gray. It seamlessly blends timelessness and balance to give a look I've come to love. Well, not only me. The awesome gray has gathered quite the admirers too.
Light French Gray falls under several impressive collections from the brand. You will find it in the Top 50 Colors, Historic (The Classics), Historic Interior, and Living Well (Create) collections, amongst others. This goes to show just how much the paint color rocks.
Of course, I've merely scratched the surface of this wonderful gray. However, join me as I dig deeper into its attributes and details. We will explore its undertones, appearances, color pairings, and many more.
Since I've experienced this lovely color, I can't wait to tell you all about it!
When to Choose Sherwin Williams Light French Gray (SW 0055)
After going through several designs and experimenting with this color, I have the complete answer for you. Oh, and I looked at lots and lots of pictures.
Choose Sherwin Williams Light French Gray if you:
Want a balanced mid-toned neutral,
Want something cozy but not too warm,
Considering Versatility,
Want a gray that doesn't impose on other colors in the same space,
Want a safe neutral that isn't black or white.
What Color is Sherwin Williams Light French Gray?
Light French Gray is a medium to light-toned gray with well-balanced warm and cool tones. It does an excellent job of hiding its undertones. But you can sometimes discern a tiny bit of warm yellow. I will cover this better later in this review.
Although I won't pass this gray as light because of its LRV, it isn't dark either and reflects light decently. Light French Gray comes close to a perfect gray mostly because of its hidden undertones and shade.
Snapshot of Light French Gray Specifications
Let's take a look at Light French Gray's specifications. These are crucial attributes that you should know about the paint color.
| | |
| --- | --- |
| Specifications | Light French Gray |
| RGB | 194 / 192 / 187 |
| HEX Value | #C2C0BB |
| LRV | 53 |
| Undertones | Tiny bit of purple and blue |
The LRV of Light French Gray
A paint color's LRV refers to its Light Reflectance Value. This attribute indicates how strongly the color reflects light on a scale of 0 – 100.
Since lower values show weak reflectance, they also reveal high light-absorbing strength. High LRV values signify strong light reflectance and weak absorbance. While paint colors can get close to true white or black, they can't be one.
Light French Gray has an LRV of 53. This value places it in the medium range on the scale. Personally, I believe its LRV contributes immensely to the gray's comforting vibe. The reason is that it sits almost perfectly between the dark and bright parts of the LRV scale.
Undertones of Light French Gray
It is important to know the undertones of any paint color you want for your home or space. These tones can make or break whatever style or theme you want to achieve.
Remember when I said Light French Gray has well-hidden undertones? Well, it's a little trickier than that. To put it simply, Light French Gray will reveal warm yellow tones when placed beside a straight gray.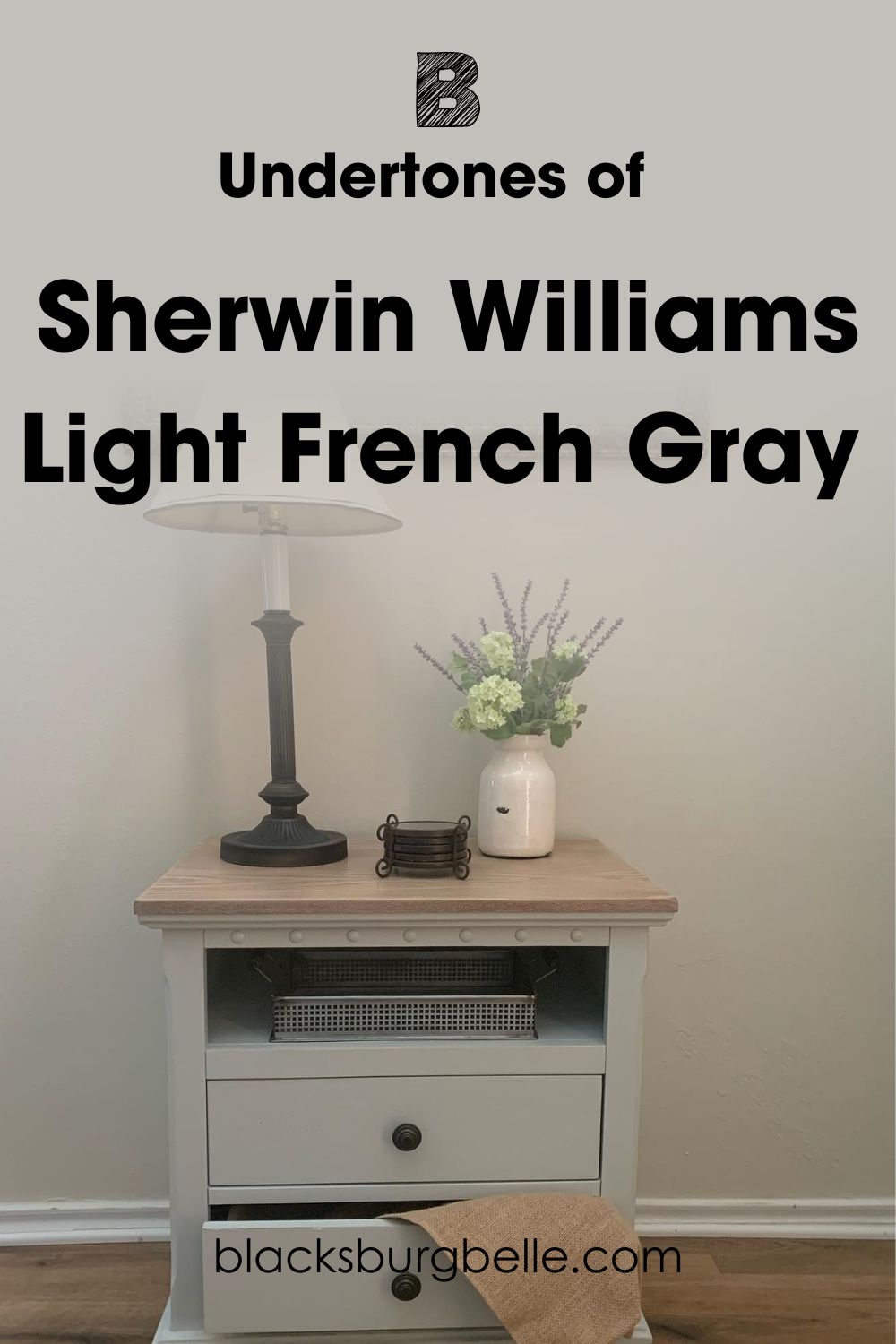 However, Light French Gray shows vague hints of purple or blue when paired with some colors. Sometimes, it reveals these tones in natural light when used on interior walls like in the picture below.
Does Light French Gray have Strong Undertones?
Sherwin Williams Light French Gray has no strong undertone. This is one of the reasons why experts consider it a perfect gray.
You don't have to worry about it overwhelming other colors in your space. Because it won't.
Will Light French Gray Look Purple on My Walls?
Light French Gray mostly shows subtle purple because of other colors in the same space.The lighting in your space can also make the gray lean a bit towards purple. It's a result of a visual phenomenon called color illusion.
However, the purple or blue undertones are not overly strong. They won't overshadow the color itself, neither will they displace its vibe.
Is Light French Gray a Warm or Cool Color?
Light French Gray looks cool most of the time. However, it has a well-balanced look between warm and cool. Warm lights and color pairings strengthen its yellow tones a bit, making it look mildly warm. On the other hand, cool lighting or north-facing rooms gives it a little coolness, thanks to its illusive blue undertone.
If you want a medium-toned gray that sits between warmth and coolness, Light French Gray is what you need.
What's more? You can simply make it lean either way by choosing the right color pairings. Room location and lighting will also help you get the warmth or coolness you want.
What Paint Colors Are the Same or Similar to Light French Gray?
There isn't an exact matching paint color for Light French Gray out there. However, you will find similar ones. They include the following:
Sherwin Williams Silverplate (SW 7649) #C2C0BA
Benjamin Moore Smoke Embers (1466) #C1BFBA
Behr Pacific Fog (815) #B9BAB6
Sherwin Williams On The Rocks (SW 7671) #D0CEC8
Sherwin Williams Knitting Needles (SW 7672) #C3C1BC.
Light French Gray Complementary Colors
Complementary colors make your main color more vibrant and beautiful in a space. I believe they are irreplaceable in the quest to maximize your color's potential. They vary from color to color. But they have fixed positions on the color wheel, making it easy to find one for your color.
To get a complementary color, simply look 180 degrees from your main color on the wheel. Whichever color you find is the one that complements what you have. The following are general pairings that work:
Blue – Orange-Yellow
Red – Green
Orange – Blue
Yellow – Purple, etc.
For Light French Gray, its complementary color is Krypton SW 6247.
Sherwin Williams Krypton (SW 6247) is a mid-toned atmospheric blue. It has a refreshing vibe that makes it more popular for interior walls. Gray undertones give it an almost seamless harmony with Light French Gray.
Remember that Light French Gray picks up blue tones easily. SW Krypton is the best choice to help it maintain its neutral look and visually pleasing aesthetic.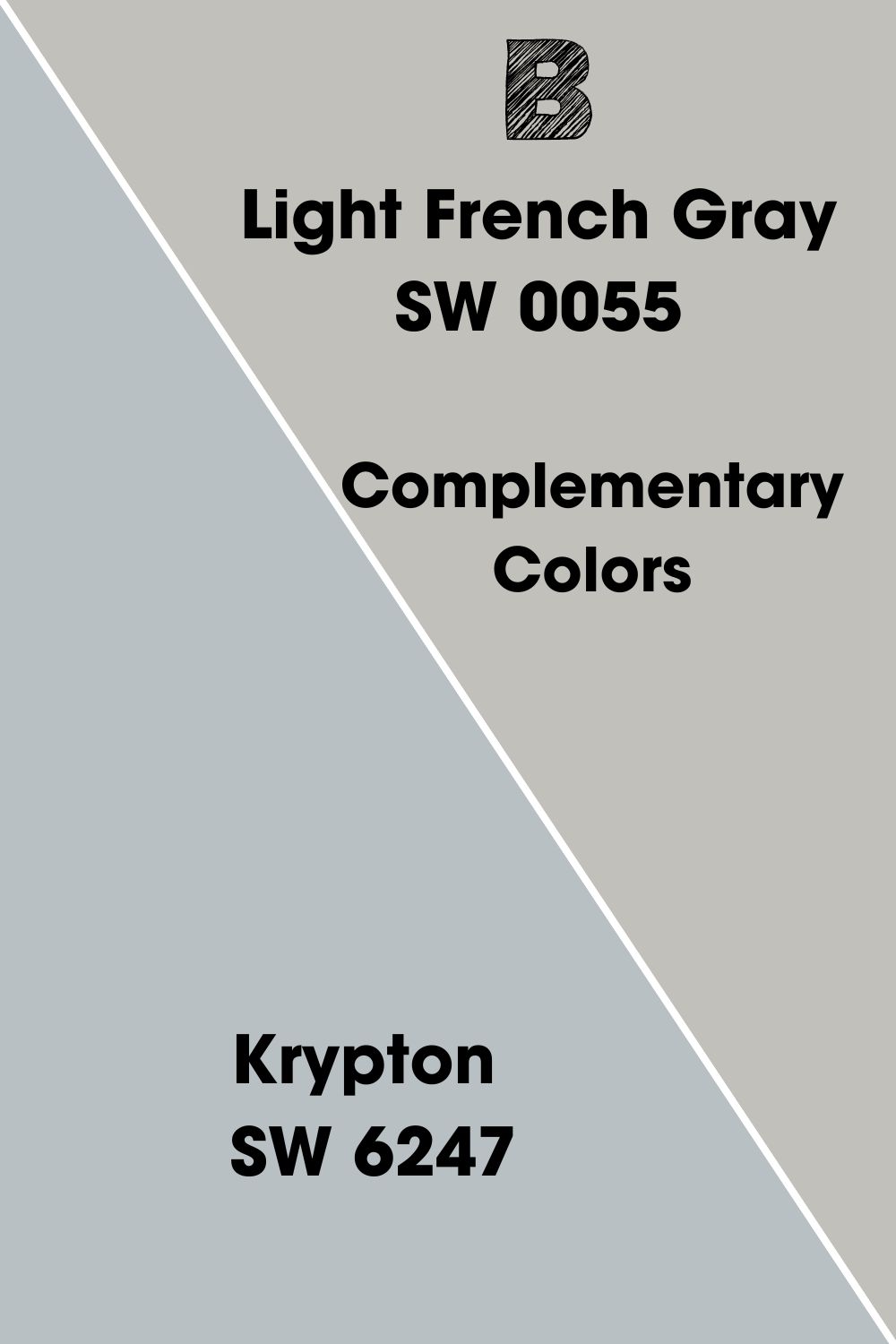 Sherwin Williams Light French Gray Coordinating Colors
Coordinating colors are a vital part of every design and decor. The term refers to colors that harmonize with each other in a color scheme. Basically, you can't achieve your desired look or style without coordinating the colors.
Yes, I know the different types of coordinated color schemes might be a little overwhelming. Don't worry, I've picked out the best coordinating colors for Light French Gray. You can jump right to checking them out.
Sherwin Williams Origami White (SW 7636): Pair this clean, delicate white with Light French Gray for a refreshing look. It works wonders on living room and bedroom walls too.
Sherwin Williams Gentle Grape (SW 9074): Gentle Grape can add a bit more color to your space. Especially if you don't want an entirely monochromatic look. While you can use it on the walls, it also works fine on window shutters.
Sherwin Williams Pure White (SW 7005):This versatile white will work in any space you choose to use it. You can also use Pure White as a trim color for Light French Gray. Its mild yellow undertones make it more fitting.
If you want a black coordinating color for Light French Gray, you can check out Sherwin Williams Tricorn Black.
Sherwin Williams Light French Gray Color Palette
I prepared three color palettes for Light French Gray that you can explore. These color palettes also go to show that the paint color can fit into large variety of color schemes.
Palette 1
This palette explores the monochromatic and cozy side of Light French Gray. It works well in both interior and exterior spaces.
Light French Gray SW 0055: Our main color in this case. Looks amazing on walls and furniture alike.
Pure White SW 7005: This versatile white has a hint of black that keeps it from looking too yellow or creamy. It is perfect for a trim color.
Chatura Gray SW 9169: This medium-toned greige has a soft warmth that perfectly suits living rooms. You should have enough lighting wherever you choose to use it.
Tricorn Black SW 6258: One of my favorite black colors from Sherwin Williams. Tricorn Black has no undertones and pairs nicely with any paint colors. Also, it looks amazing on furniture and shutters too.
Palette 2
This palette adds a bit more color. It also explores the color's cool side.
Light French Gray SW 0055: The star of this show. Remember that you don't have to use it on all the walls.
Iron Ore SW 7069: This deep, charcoal paint color will work best on an accent wall for this palette. However, you can decide to use it on furnitures too. It rocks!
Distance SW 6243: This deep blue has strong gray undertones and a comforting vibe. It also adds extra color to the space while pairing nicely with Light French Gray.
Snowbound SW 7004: Snowbound is a bright, beautiful white fits into this palette nicely. It has gray undertones and can sometimes flash a subtle pink.
Palette 3
We will infuse a bit more cheerfulness and energy into our palette and space this time.
Light French Gray SW 0055: Yes, we are still on it.
Snowbound SW 7004: This beautiful white can almost do no wrong with Light French Gray.
Urbane Bronze SW 7048: I find this brownish-gray to be a less dense alternative to Iron Ore.
Pressed Flower SW 6304: This lovely blend of red and brown can charge up your space. What I love the most about Pressed Flower is that it dosen't overwhelm other colors in the scheme.
Sherwin Williams Light French Gray vs. Other Paint Colors
Light French Gray vs. Repose Gray
You'll have to compare these two grays at one point. They both have wonderful versatility and the same LRV 53. So, what differentiates them?
Sherwin Williams Repose Gray is warmer and has gray, and beige undertones. While it isn't entirely cool, Light French Gray displays less warmth than Repose Gray.
Also, Repose Gray can sometimes reveal a tiny bit of purple too.
Light French Gray vs. Agreeable Gray
Of these two, Agreeable Gray has more versatility, a higher LRV of 60, and a warmer tone. It's no wonder it is more popular than Light French Gray.
Also, While Light French Gray has subtle undertones, Agreeable Gray has a strong beige undertone.
Classic French Gray vs. Light French Gray
With an LRV of 24, Classic French Gray is a darker shade of gray compared to Light French Gray. Both paint colors belong to the Historic Colors Collection. However, Classic French Gray has more depth and might sometimes be the better option for cabinets.
Passive vs. Light French Gray
Sherwin Williams Passive is a light-toned gray with an LRV of 60. It works best with cool white trims, especially on interior walls. Light French Gray is a couple of shades darker. It works well with both warm and cool trims
Personally, I believe Light French Gray has a higher versatility of the two.
Argos vs. Light French Gray
Although it has a slightly lesser LRV of 51, Argos looks almost the same as Light French Gray. Both grays also have well-balanced tones. However, Sherwin Williams Argos looks more like stone gray. Light French Gray simply adds a timeless look to any space.
Sherwin Williams Light French Gray Benjamin Moore Equivalent
You will not find a paint color from Benjamin Moore with the same name and look. However, I found two grays from the brand that come really close to Sherwin Williams Light French Gray. Let's check them out.
Benjamin Moore Stonington Gray (HC-170)
Although it looks similar to Light French Gray, BM Stonington Gray is lighter and has a higher LRV. It doesn't have as much depth and balance too. However, this doesn't mean that the neutral isn't versatile too.
Benjamin Moore Perspective (CSP-5)
Perspective is a light gray with tiny blue undertones and an LRV of 60.22. It also looks similar to Light French Gray but has a higher tendency to wash out in bright light. In such settings, the paint color might take on a silver-white look instead of gray.
Where Can You Use Sherwin Williams Light French Gray?
Sherwin Williams Light French Gray looks amazing in any space you want to use it. Whether on walls or furniture, you will get that cozy and balanced vibe. What's more? I've got pictures for you!
Light French Gray on Furniture
When used on furniture, Light French Gray can look anywhere between silvery-gray or mild off-white. As shown in the picture below, lighting will go a long way in determining how the paint color will look.
Light French Gray Bathroom
On bathroom walls, Light French Gray gives a comfy and cozy look. This easily makes the bathroom feel relaxing and refreshing, as it should be.
However, make sure to trim the lovely gray with a much brighter white paint color. Either creamy or crisp ones will work.
Light French Gray Living Room
You can add a cozy and refreshing look to your living room by using Light French Gray on the walls. The paint color's versatility and tone make it an excellent choice for such a space.
Since it sits between a warm and cool look, you can explore any one of either vibe for your living room.
Light French Gray Bedroom
Who doesn't want a nice cozy feel in the bedroom? Sherwin Williams Light French Gray helps you achieve that. As you can see in the pictures below, the paint color shows a bit of undertone in warm light.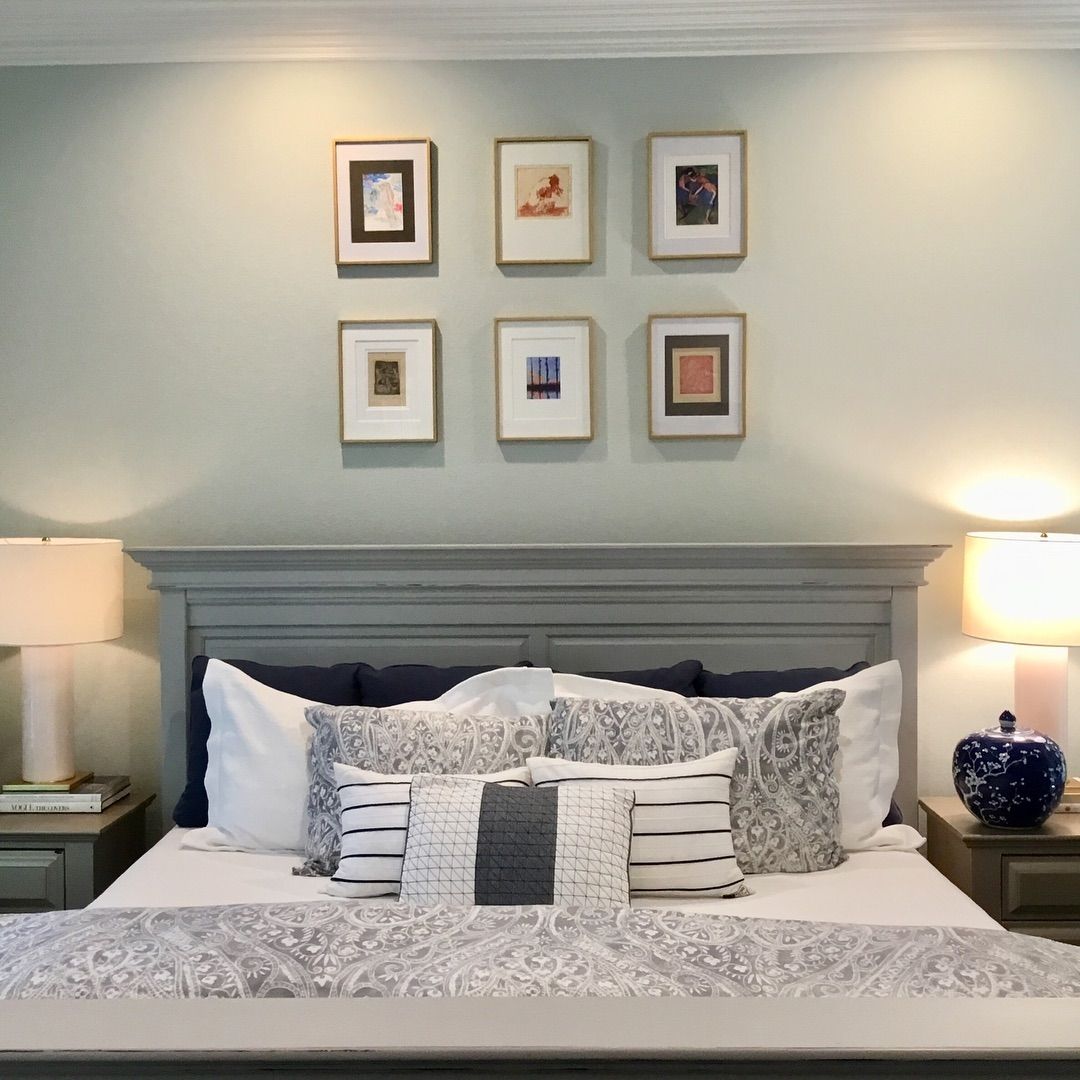 Light French Gray Exterior
Using Light French Gray on your home's exterior walls gives a dound sense of welcome. A home's exterior makes the first impression on anyone. With the right paint color, you can already start setting the tone and vibe for your home.
If you desire a sense of coziness and comfort, Light French Gray does that well.
Notice how it goes well with SW Tricorn Black (window shutters and door) in the second picture.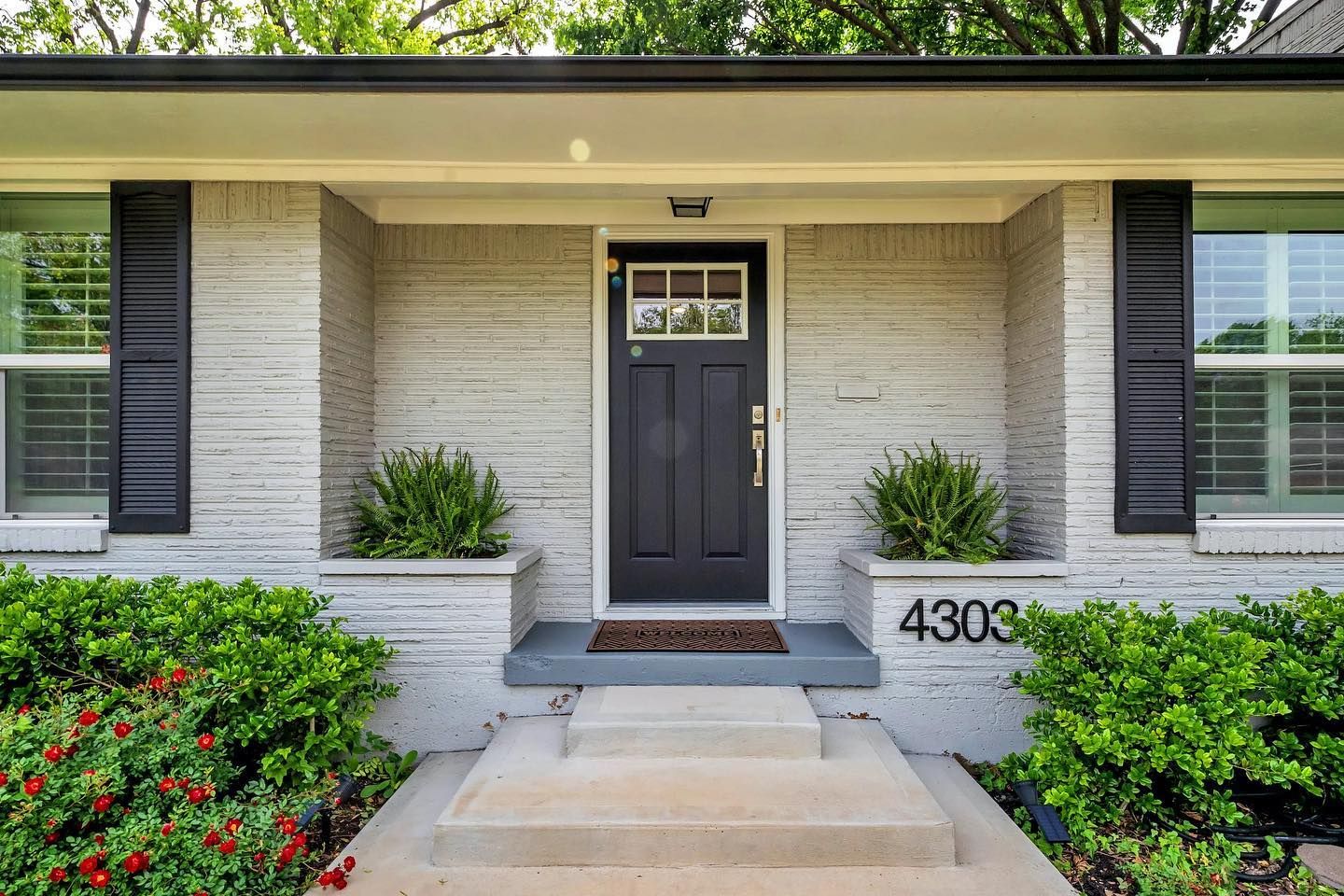 Light French Gray Doors
Sherwin Williams Light French Gray looks lovely on doors. It doesn't overwhelm other colors in the same space. Colors on doors should give a subtle sense of welcome and Light French Gray does it well.
Light French Gray Kitchen Cabinets
Whether you choose to paint your kitchen walls white or gray, Light French Gray will look amazing on the cabinets. The near-perfect gray gives me everything I want in a cabinet color. It also contributes well to the overall sense of hygiene and comfort that a kitchen should have.
Conclusion
Sherwin Williams Light French Gray can easily become one of your favorites. I have found the balanced gray to be perfect for both living and workspaces. It goes well in both exterior and interior spaces, making it an easy choice sometimes.
When it comes to color pairings, Light French Gray works with a large variety. As I showed in the palette section, the lovely gray will fit into several color schemes.
Do you want it on woodwork or walls? Go for it!