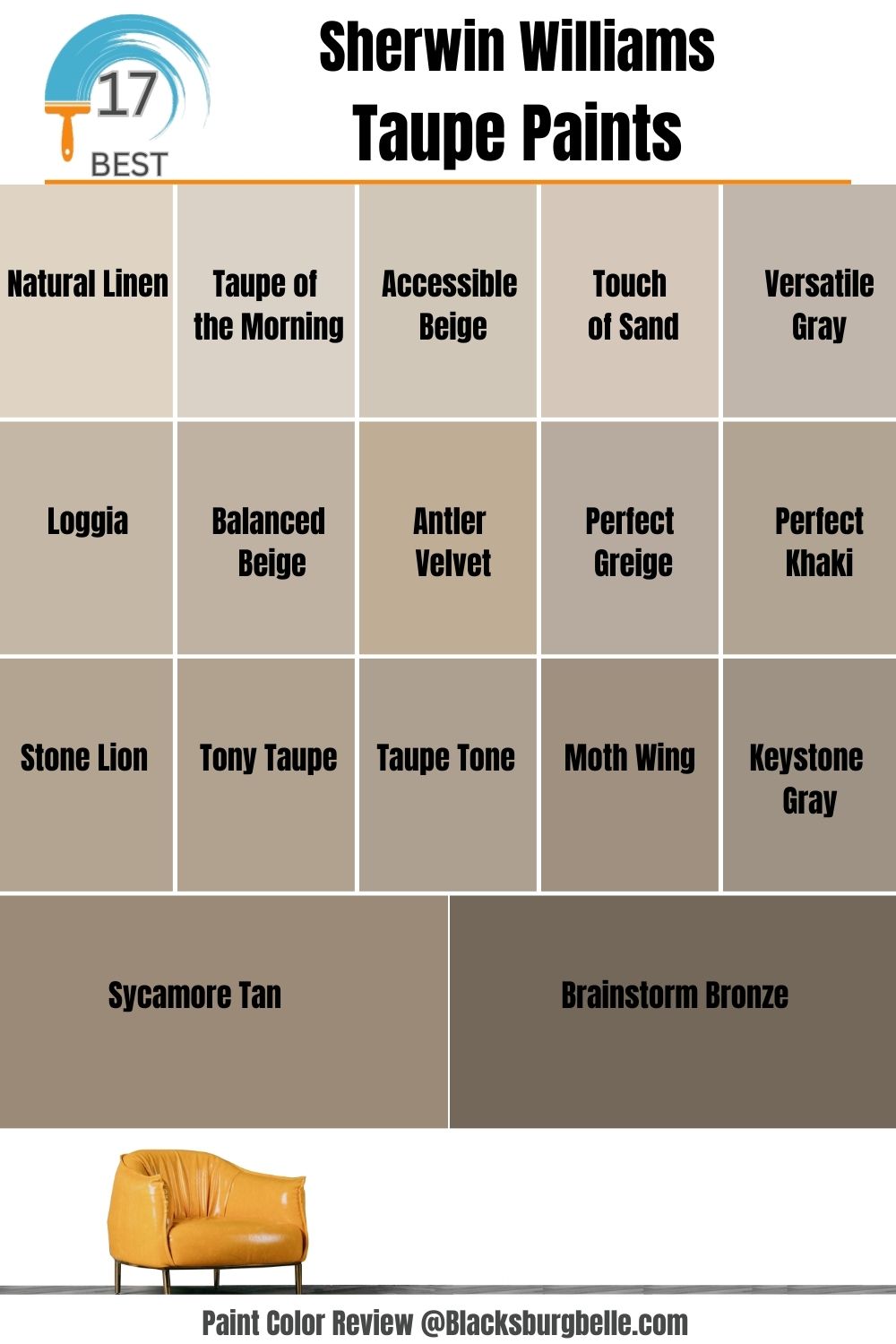 Does choosing between gray, brown, and beige bother you? Then, you'll love Sherwin-Williams Taupe paints. The color perfectly blends those three neutrals, making it the ideal tone to clear your dilemma.
With taupe, you don't have to choose between the three leading neutrals in interior design and the best part — it's versatile. You can use this neutral tone for any theme, from contemporary to historical vintage.
Taupe looks like Khaki and sometimes greige to the untrained eye, but there's more to this unique neutral paint. Keep scrolling to learn about choosing the best Sherwin-Williams Taupe for your homes, offices, and furniture.
Steps for Choosing the Right Sherwin-Williams Taupe Paint
Although all taupe paints have the same essential components, Sherwin-Williams has different shades based on varying shadow and brightness degrees. Follow these six steps to help you pick the right Sherwin-Williams Taupe paint.
Step 1: Analyze The Space and Lighting
Analyze the space meant for the taupe paint and its lighting to help you know the shade and quantity of Sherwin-Williams taupe paint you need.
If you're painting an interior space, examine its light entry points to determine if you'll need extra artificial lighting. Light to mid-toned taupe paints can work for some areas, while others need dark taupe colors.
For exterior spaces, you have free reins to explore taupe paints in their different shades because there's no worry about shrinkage (you'll learn more about this below.)
Step 2: Measure The Room Size And Position
Use a measuring tape to size your room or exterior wall, then note the dimensions with a pencil. Medium to light taupe paints often illuminate enclosed spaces, so they're the ideal shades for small to mid-sized rooms.
Alternatively, dark taupe paints make rooms appear smaller, so use them as full or half walls for large rooms. Once you've determined your room size, the next step is noting its position. It'll help you use natural lighting in the best possible way.
Use a compass to find your room's coordinates and mark the four cardinal points — North, East, West and South.
Northern light is steady and muted throughout the day, making it the ideal position to maintain a taupe paint's color. If you have a Southern light, then get ready for the hottest beam in the morning until early noon, unlike Eastern light, which only shines in the morning.
Western windows receive the least sunlight because their glow only lasts from late noon to sunset.
Step 3: Evaluate Your Lighting Options
Rooms without adequate natural lighting require supplementary lights. You can stick to buying these light bulbs for their functions or go the extra mile and make them aesthetically pleasing.
Light works similarly to paints as certain hues appear brighter than others. Warm light intensifies the reflection of the paint in its surroundings, while cool lighting makes it dimmer. Generally, it's best to pair like lights and colors (warm with warm and cool with cool).
Step 4: Conduct Sample Area Testing
Once you've selected your preferred Sherwin-Williams taupe paint and completed the first three steps, conduct a sample area test. This brand's samples come in three different forms — Color-to-Go, Color Chips and Color Strips.
The peel-and-stick strips are easy-to-use adhesive stickers that make multiple testing accessible. Use the Color-to-Go lightweight paint for the most realistic color test, and wash it off afterward.
Color Chips are the most temporary testers because it requires you to hold each coin to the desired spot.
Whichever sampler you use, observe its shade underneath direct sunlight and dim lighting, then note the nuances.
Step 5: Analyze the Long-Term Value of a Paint Color
The downside to using light taupe paints is their maintenance difficulty since they easily attract dirt, grime, and grease. Hence, a high LRV taupe could be better for children's spaces, exposed exteriors, and places without daily caretakers unlike low LRV paints.
If you must use tough-maintenance taupe paints, ensure it's not in a high-traffic area.
Step 6: Apply Finishing Touches
Analyzing the long-term value of your taupe paint doesn't stop at choosing the right shade but also includes using the best finish. Paint finishes add to the overall appeal of color as some shades appear more beautiful in gloss than matte.
Sherwin-Williams offers various finishes and reserves certain types for exclusive colors like the Emerald Collection. The brand's sheens include flat, flat-enamel, gloss, semi-gloss, pearl, matte, eg-shel, and luster (medium and low).
The flat sheen is easy-to-clean and has a classic, versatile finish from the brand for its smooth surface. The flat-Enamel finish, unlike its counterpart, is non-reflective, making it an ideal long-term choice.
Eg-Shel looks like a flat sheen with a shimmery undertone, while matte is a flat finish that shines on the edges.
Use the shiny gloss sheen paints for accents and highlights like front doors, furniture and trims. Alternatively, Semi-Gloss is a blend between flat and gloss, so it's cleanable, while Pearl has a subtler shimmer.
Lusters are variants of glossy sheens with two ranges – low and medium.
Understanding Taupe Paints
Now that the basic pre-steps are out, it's time to analyze taupe as a neutral color. What are the nuances that make it unique and how can you distinguish its various shades?
What Are The Undertones?
"Is it greige?" "Is it gray?" "Why did my taupe paint turn brown?" It's all in the undertones. You can trace every color to a mixture of red, green, and blue paints in definite quantities into an absolute black color.
The result creates what's known as overtones and undertones, of which the former is the first color you see on the surface. However, undertones can be as little as one or many as four other hues present in one color.
Most taupe paints have variations of gray, beige, and brown undertones hence the confusion with similar hues like greige.
Types of Taupe Paints
Due to undertones, taupe paints come in different variations, although the most common are warm and cool. Using the right shade sets the mood for your surroundings, whether moody or serene.
All pictures are sourced from Sherwin-Williams 
Cool Taupe Paints
Taupe paints in this category have cool undertones like green, blue and purple embedded in their grayish-brown tone. Cool taupe paints are often calming due to their medium to medium-dark LRV.
These neutral shades are best for their soothing aura in bedrooms, saunas, bathrooms, and living rooms. You can pair them with white or cream paints for a classic look or get creative with primary colors like blue and yellow.
Popular Sherwin-Williams cool taupes include Timeless Taupe (SW 9579), Popular Gray (SW 6071),  Agreeable Gray (SW 7029), Soft Suede (SW 9577), Sycamore Tan (SW 2855), and Keystone Gray (SW 7504).
Warm Taupe Paints
Unlike its counterpart, warm taupe paints typically brighten their surroundings even when dark. Warm taupe paints typically have bright undertones ranging from red to yellow, appearing in flashes underneath natural and artificial light.
You'll find that these shades don't absorb light as much as other dark taupes with cool undertones. Due to their warmth, you can use warm taupes for your exteriors, living rooms, game rooms, and active spaces.
Popular Sherwin-Williams warm taupe paints include Shiitake (SW 9173), Taupe of the Morning (SW 9590), Minimalist (SW 9611), Woolen Mittens (SW 9526), Taupe Tone (SW 7633), and Earthy Ochre (SW 9532).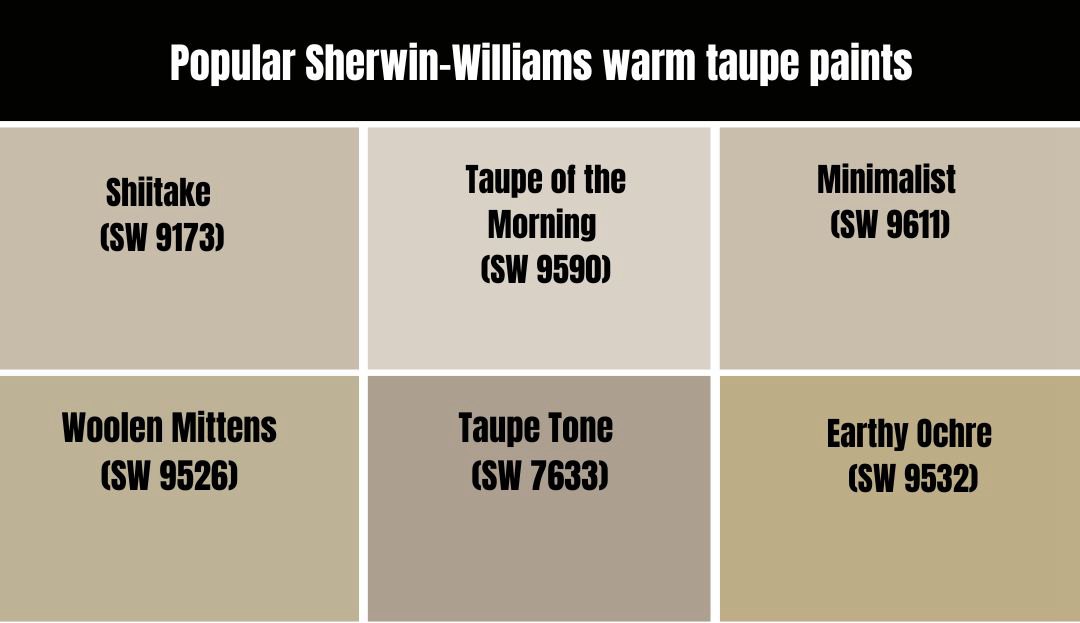 Soft Taupe Paints
The most beautiful feature of soft taupe paints is that the shade isn't limited to high LRV hues. The softness lies in the color's outlook, which always has a subtle reflection regardless of its sheen.
Soft taupe paints are ideal for overall paintings thanks to their subtle look and ability to blend into any surroundings. Use this neutral hue in living rooms, bedrooms, kitchens, and on exterior walls.
Common Sherwin-Williams soft taupe paints include Grecian Ivory (SW 7541), Loggia (SW 7506), Sycamore Tan (SW 2855), Weathered Shingle (SW 2841), Virtual Taupe (SW 7039), and Tiki Hut (SW 7509).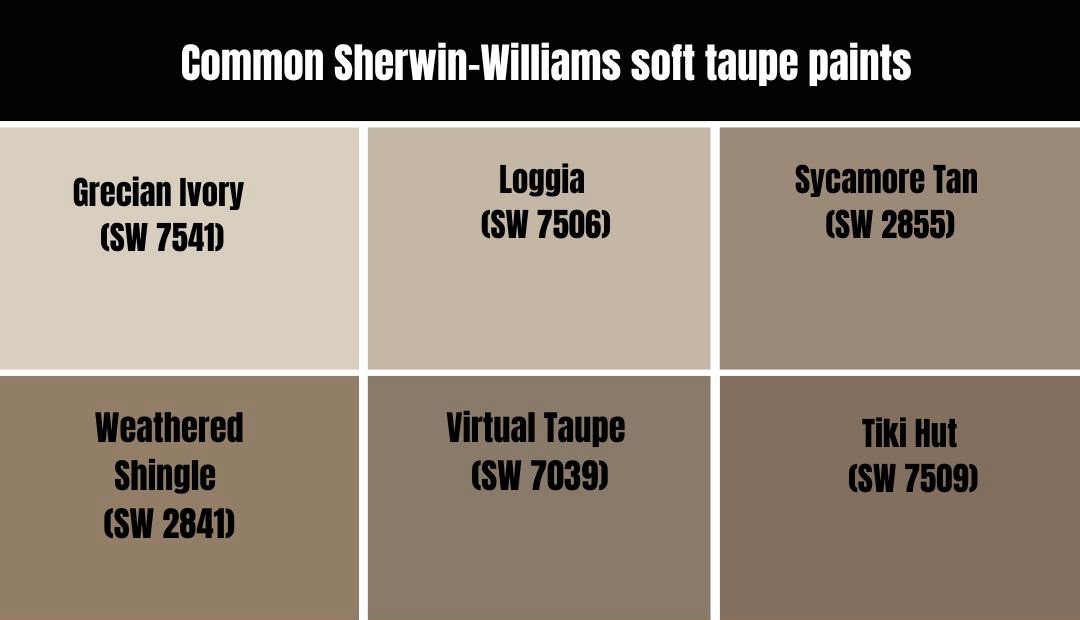 Dark Taupe Paints
Dark shades are the most popular taupe paints because they have the least intrusive undertones. You can quickly identify them at face value by their seamless gray, beige and brown blend.
Dark taupe paints work excellently as half walls and exteriors paired with brighter, neutral or colorful hues. This shade stands out as furniture like dressers, bedposts, fireplaces, and kitchen cabinets against a bright-colored wall.
Some of the top Sherwin-Williams dark taupe paints include Smokehouse (SW 7040), Brainstorm Bronze (SW 7033), Landmark (SW 9609), Tiki Hut (SW 7509), Virtual Taupe (SW 7039), and Backdrop (SW 7025).
17 Best Sherwin-Williams Taupe Paint Colors (2023 Trends)
It's time to access the 17 best Sherwin-Williams taupe paint colors trending this year, including all the types from soft to warm, cool, and dark. You'll find the most popular Sherwin-Williams taupes in this list, so don't be surprised to see familiar favorites.
1. Natural Linen (SW 9109)
Natural Linen (SW 9109) is an unapologetic light taupe paint despite its softness. This color leans into its brown tones while its greige component remains an undertone hidden underneath a layer of yellow tint.
The breezy vibe from Natural Linen and 66 LRV makes it ideal for opening up a cramped space and pairs excellently with wooden accessories, especially those with golden and warm tones.
Use Natural Linen in your bathroom and as an accent wall to get the best from the color. If you must use it as a complete wall paint, pair this taupe paint with warm white, vibrant yellow and refreshing green accessories.
2. Taupe of the Morning (SW 9590)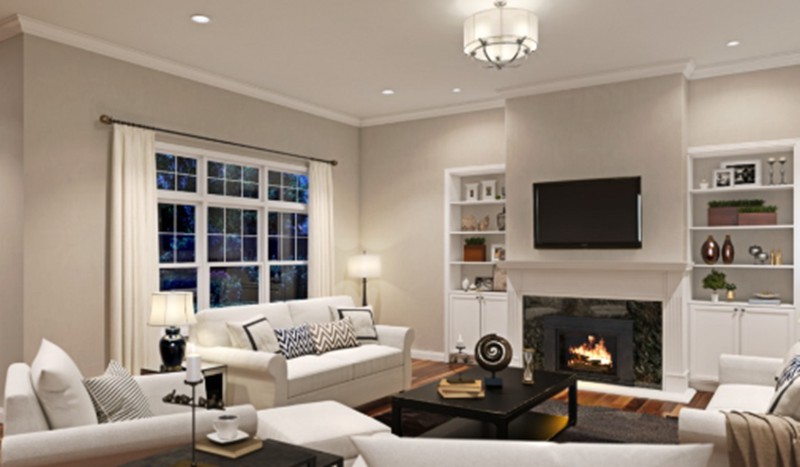 Open up your cramped space with the 65 LRV paint, Taupe of the Morning (SW 9590). It's a seamless blend of gray and beige with a grayer overtone. Under the proper lighting, Taupe of the Morning appears white, making it a suitable trim or accent paint.
The brightest white light and natural sunlight tease out the faint pinkish-violet undertone in Taupe of the Morning. Hence, you can pair this beautiful neutral paint with purple or pink accessories or stick to white neutrals.
Use Taupe of the Morning anywhere you'd like a bright aura, including your living rooms, bathrooms, and exteriors.
3. Accessible Beige (SW 7036)
 Non-designers don't consider medium-light neutral paints like Accessible Beige (SW 7036) taupes because of their muted brown content. However, a closer look at the 58 LRV earthy paint would clear any remaining doubt.
This color meshes gray and beige seamlessly and creates a warm overtone. Pair this color with another taupe paint like Sanderling (SW 7513) to highlight its earthy neutral tone.
Use Accessible Beige for interior walls in your living room and bedrooms and as furniture or accent walls in your bathroom and kitchen.
4. Touch of Sand (SW 9085)
Touch of Sand (SW 9085) has the same LRV as Accessible Beige but appears airier and more vibrant due to fewer nuances. This color's morning/bright light-influenced outlook makes it a suitable trim as you get glimpses of its rich orange undertone.
Enjoy Touch of Sand's warmth in your bedroom, living room, and kitchen. Elevate its beauty with orangey wood (red oak) trims and accessories. You can also pair this taupe paint with white edges (Westhighland White and Modest White) or dark accents (Tiki Hut).
5. Versatile Gray (SW 6072)
The warm clay undertone in Versatile Gray (SW 6072) and its greige overtone make it a taupe paint. It qualifies as a mid-tone neutral since its LRV is barely 2% off the median mark.
As the name suggests, Versatile Gray is a multipurpose paint option. It's great for keeping you centered, whether inside or outside. Embrace its taupe overtone by pairing this color with Swing Brown (SW 6046) and other earthy accessories, including potted plants.
6. Loggia (SW 7506)
Unwind with Loggia (SW 7506) as the centerpiece of your home or office by highlighting its stony gray overtone. This warm neutral paint has a soft red undertone, presenting a brown surface underneath warm light and natural sunlight.
Use this color with a bright hue like warm Real Red (SW 6868) or a dark shade like Toile Red (SW 0006). Loggia has an LRV of 48, which makes it an almost perfect neutral paint.
7. Balanced Beige (SW 7037)
Although its name is Balanced Beige (SW 7037), this 46 LRV paint is more taupe than beige.
You can lean into its warmth by pairing Balanced Beige with golden wood tones or embrace its coolness by accessorizing the paint with dark or cool gray tones. Pair this hue with Stucco (SW 7569) and Peppercorn (SW 7674).
Use Balanced Beige in your bedrooms, living rooms, and dining rooms, especially in spaces with minimalist themes.
8. Antler Velvet (SW 9111)
Taupe paints with brown overtones like Antler Velvet (SW 9111) are unique blends you'd love to explore for vintage decor. Its golden brown hue comes from its dominant yellow undertone. Feel free to pair it with yellow or orange paints (Autumnal) for a vibrant outlay.
Antler Velvet is part of Sherwin-Williams 2023 Colormix Forecast (Biome) collection. You'll feel connected with nature when you paint your walls in this 43 LRV color. Use Antler Velvet to highlight your kitchen cabinet, island and other furniture.
9. Perfect Greige (SW 6073)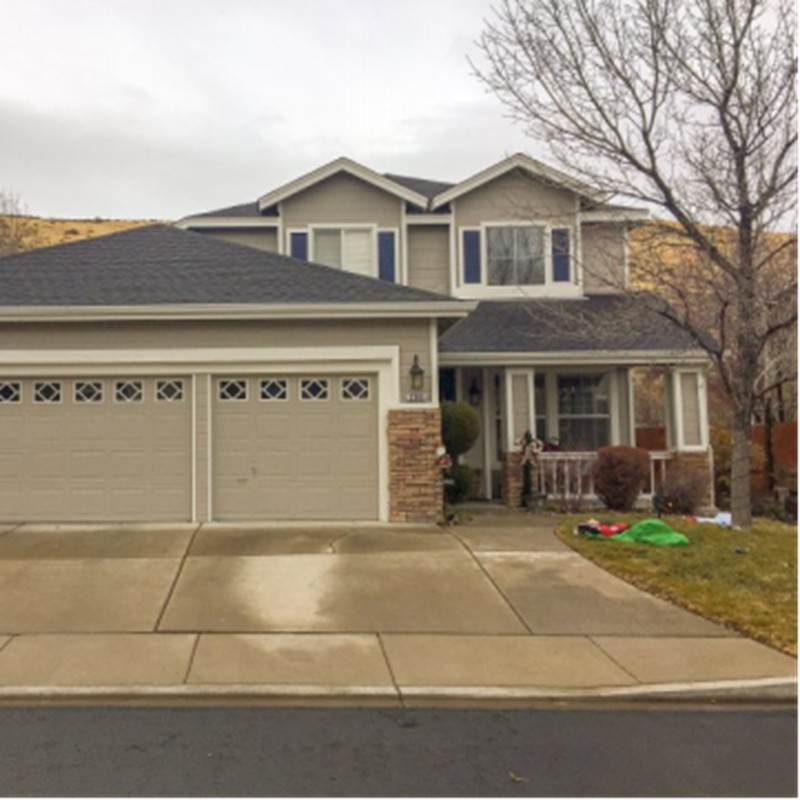 Its name is Perfect Greige (SW 6073), but this color qualifies as a taupe paint because of the rich red undertone that turns it into a creamy greige paint. It has a medium-dark tone with an LRV of 42, qualifying Perfect Greige as a neutral shade.
Perfect greige shines best when highlighting other neutral colors, whether white, beige, or gray. You can pair Perfect greige with reddish neutrals like Hushed Auburn (SW 9080) and brick red trims and walls in the living room and bedroom.
10. Perfect Khaki (SW 9612)
You can't go wrong with Perfect Khaki (SW 9612), which blends two complementary colors (blue and orange) into a warm grayish-brown paint. Its muted 38 LRV overtone makes Perfect Khaki an inviting shade suitable for guest rooms and living rooms.
Pair Perfect Khaki with blue and orange decor for a complementary theme, or choose one of those colors for a monochrome theme.
11. Stone Lion (SW 7507)
Stone Lion (SW 7507) is an elegant neutral taupe paint with an LRV of 38 and deep red tints that add spunk to its muted tones. This carton of brown color is suitable for hallways, living rooms, and exteriors.
It's best to use Stone Lion in a vintage setting because of its muted tone and coordinating colors. Highlight the stony hue with the rich brown tone of Rojo Marron (SW 9182), or maintain a minimalistic vibe with Aesthetic White (SW 7035) and Natural Linen (SW 9109).
12. Tony Taupe (SW 7038)
When you want soft dark taupe paint, choose Tony Taupe (SW 7038). Its 37 LRV outlook is warm and doesn't absorb too much light. So, it's an excellent pair for airy light or darker tones harmonized with wooden trims.
You can pair Tony Taupe with warm dark brown paint like Half-Caff (SW 9091) or lighter taupe like Touch of Sand (SW 9085).
Use it in the living room with brown leather chairs, kitchen with wooden stools, dining room with brown furniture, bathrooms with off-white cabinets and accessories or exterior walls with white trims.
13. Taupe Tone (SW 7633)
Taupe Tone (SW 7633) is similar to Tony Taupe but has a grayer undertone with a slightly darker LRV at 36. Its overwhelming grayness makes Taupe Tone a better choice for contemporary homes, unlike Tony Taupe which suits vintage themes.
This color inspires a cozy vibe for living room and dining room walls. Taupe Tone pairs excellently with neutral gray and nuanced gray paints with blue undertones.
14. Moth Wing (SW 9174)
When you want an unapologetic dark taupe paint, get Moth Wing (SW 9174). This warm dark greige hue has a solid beige overtone making the color's outlook lean towards brown.
Hence, you can pair this color with neutrals ranging from brown to tan or get creative with blue-gray paints like Drift of Mist (SW 9166) and Downing Slate (SW 2819). Moth Wing has an LRV of 29 and is a top pick for taupe paint at Sherwin-Williams.
Use this warm dark color in your bedroom and soften it with off-white art, floorings, drapery, and bedding. Moth Wing is also great on furniture as an accent against light colors.
15. Keystone Gray (SW 7504)
Create an earthy beachside vibe with Keystone Gray (SW 7504), whose 29 LRV overtone is reminiscent of pebbles. Consider it the opposite of Moth Wing despite having the same LRV as it's grayer than the other which is a warm brown taupe.
Highlight Keystone Gray's red undertones with brick designs in the fireplace, kitchen, or on your exterior walls. It gives your home or office a modern vibe. Complete the beachy look with bright blue paint like Aquastone (SW 9043).
16. Sycamore Tan (SW 2855)
Transport yourself to the early Victorian Era and suburban America with Sycamore Tan (SW 2855). This color has an LRV of 27 and appears browner than most taupe paints due to its high red content.
Sycamore Tan pairs excellently with brick trims and walls, orangey wood and orange colors as accents. Coordinate this taupe paint with Brandywine (SW 7710) and Patience (SW 7555) — a rich, creamy color with an orange tint.
Use Sycamore Tan on your exterior panellings and walls and paint with orange wood floorings and trims as interior wall paint.
17. Brainstorm Bronze (SW 7033)
Brainstorm Bronze appeals to every gender and is the perfect guest room hue
Let's go dark with Brainstorm Bronze (SW 7033) which has an LRV of 14 yet warms up every room it graces. This regal taupe paint leans towards brown with a faint red undertone adding fire to its neutral hue.
You'd enjoy this paint best in your studies, offices, and reading rooms. Still, it works as a half-wall in the living room, especially with a credenza or bookshelf. You can pair Brainstorm Bronze with cream (Cottage Cream SW 7678), golden yellow (Independent Gold SW 6401) and (Incredible White SW 7028).
 Final Thoughts
With this list, your biggest problem when choosing a taupe paint should be, "what shade would I prefer?" "Should I go the vintage brown route or stick to the contemporary gray style?"
Once you answer those questions, you can breeze through every other part of your paint selection process. Remember to choose the most suitable paint finish depending on your surface and coordinate your taupe paint with the right colors.