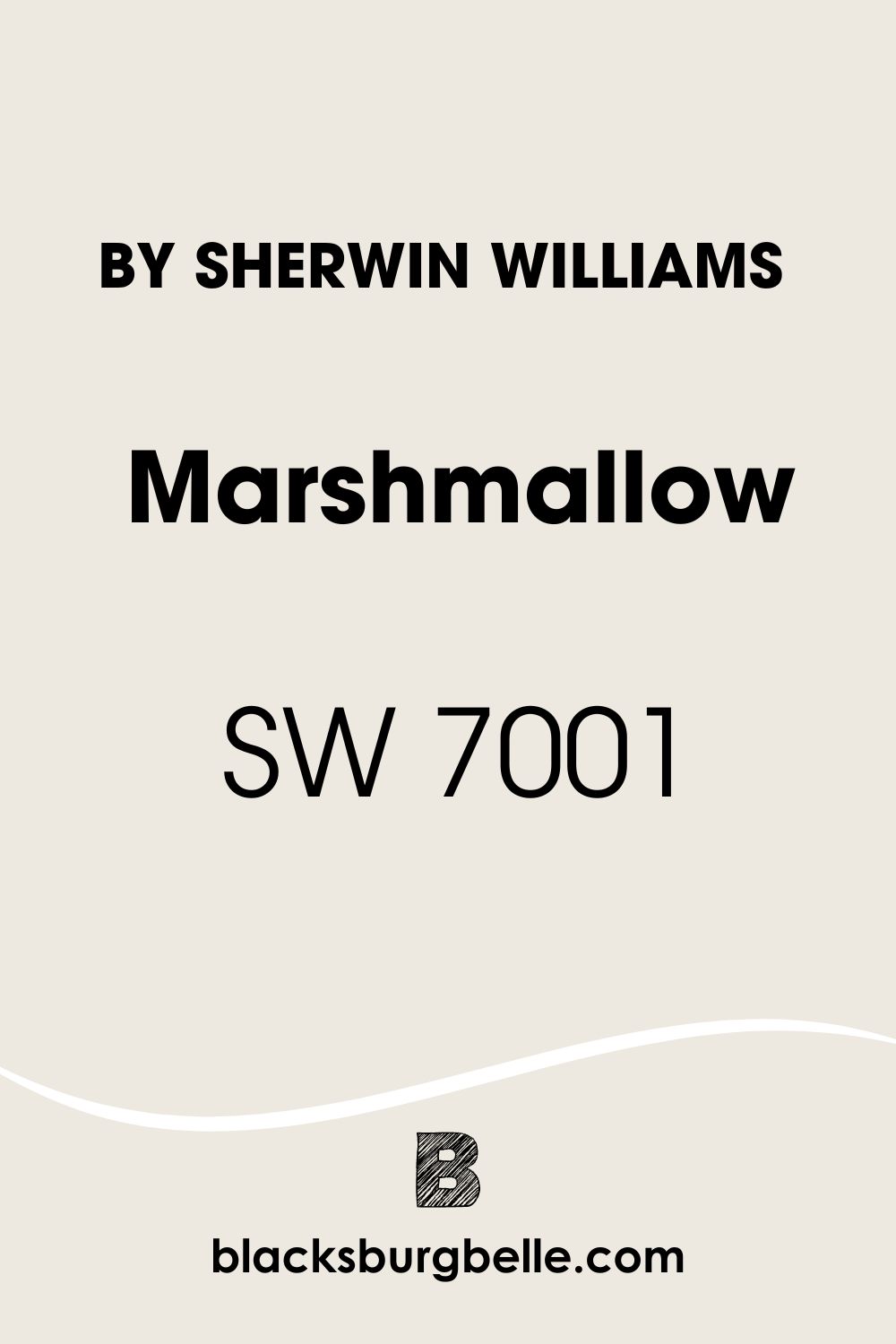 Trying to decide between white paint colors? Many of them perform amazingly well in a room, including Sherwin Williams Marshmallow. But why should you pick this paint color over others? That's what we are here to find out.
Marshmallow has many sides to it, not unlike the confectionery from which it gets its name. And if you already have it as one of your options, you may have made a great choice. So, let's go ahead and learn all there is about SW Marshmallow.
When to Choose Sherwin Williams Marshmallow
Is there a time and place that SW Marshmallow works better than similar colors? The answer depends on the decor, lighting, and personal style. But I've got to say that it's a pretty color, so you will get a lot out of it.
Want to redo your kitchen?
Marshmallow is a sweet and warm white color that brings something different to any room. Since the kitchen is the heart of the home, it needs to be cozy, so consider using this paint color on the cabinets.
Looking for white that doesn't sacrifice color?
As a bright white, Marshmallow can be a whole-house color. And the best part is that your house won't look stark or bland. This is because of the warm undertones from the paint color.
Is warm and creamy your style?
Apart from being warm, this paint is also creamy, and that is an attribute that makes a white paint color different. You can even use it as the wall and trim color for a uniform effect.
These are only a few pointers to when you can use Marshmallow and get an excellent result out of it. If this is all you need, you're good to go. However, there's more to see about this paint color that will help you make an informed decision.
What Color Is Marshmallow?
Is there a particular reason for the name of this color? Many of us are familiar with the confectionery called marshmallow, and we enjoy its taste in our cup of hot cocoa. But the best taste is when it's roasted.
However, does this paint color look anything like the confectionery? Pretty much because both of them have the same shade of white. The only difference is the undertone visible in the paint color. Here's a sneak peek at some marshmallows.
Sherwin Williams Marshmallow SW 7001 is a white paint color with a warmth that brings a soft glow that wraps around you. If you want brightness and color in a white color, SW Marshmallow should be a great choice.
A Snapshot of the Specifications of Sherwin Williams Marshmallow
Here, I show you the specific details of SW Marshmallow in a chart for easy reference. These details are what make this paint color what it is, especially where it concerns the LRV and undertones.
| | |
| --- | --- |
| | Sherwin Williams Marshmallow |
| RGB | 238, 233, 224 |
| LRV | 82 |
| Undertone | Pink/Red/Mauve |
| HEX Code | #EEE9E0 |
The LRV of Sherwin Williams Marshmallow
If you've never heard or understood what LV is, you may not be alone. It is the light reflectance value of color and refers to, on a scale of 0 to 100, the amount of light it reflects. The lower the value is, the darker and more saturated the color will be. And the higher the value is, the brighter and whiter the color is.
In other words, pure black should have an LRV of 0, while pure white should have an LRV of 100. Paint colors use a narrower scale, between 2.5 and 94, because there are no absolutes. Different colors that make up other colors usually add hues that show up in different lighting conditions.
Sherwin Williams Marshmallow has an LRV of 82, which is pretty high. Compared to the scale for paint colors, Marshmallow is a bright white that works well in any room, whether or not it's well-lit.
The Undertones of Sherwin Williams Marshmallow
This aspect of paint colors is one of the most important; sometimes, I think it's the most important. This is because undertones can change how a paint color appears, especially light ones. Therefore, I like explaining them as much as possible.
SW Marshmallow has slightly pink undertones that may deepen to light red or mauve. While the undertones are not heavy, they can show up when you don't expect it. The primary factor that determines how much undertone is visible is lighting.
Here is Marshmallow with clear pink-red undertones under warm artificial lighting.
And here is Marshmallow, still under warm artificial lighting, looking completely different. It looks more greige and creamy than white.
Does SW Marshmallow Look Yellow?
I'm glad to say that Marshmallow doesn't appear yellow because there's no yellow base or color in it. Instead, you may see it looking a little pink or red in certain lighting.
Its red, green, and blue (RGB) code indicates it has more red than any of the other primary colors. Therefore, you have nothing to worry about in this aspect. However, you may want to pay attention to how you use it because of the undertones.
If you don't fancy your white paint color changing hues to show pink or red, you may want to use a bright light, whether natural or artificial, to get the best out of Marshmallow. You can appreciate how creamy and bright it looks in bright natural light in this room.
How Does SW Marshmallow Feel in a Room?
As a white paint color, Marshmallow feels serene and pure, bringing coziness and warmth that many white colors don't have.
If you like that classic white decor with splashes of color but are skeptical about starkness, a warm and slightly colored white like Marshmallow may be your best bet.
Sherwin Williams Marshmallow: Warm or Cool
Marshmallow is a warm white paint color because of its pink/red undertones. Red is a warm color, and the pink undertones you see are a result of the red mixture, which has a higher ratio than the other colors. Fortunately, they are not overwhelmingly obvious, so you don't have to worry about your house looking too red.
Sherwin Williams Marshmallow Color Strip: Lighter to Darker Exploration
There's a possibility that Marshmallow is not the exact white shade you want. Its hint of pink or red can be off-putting if you previously didn't suspect it. While there are many other options to try, you may want to remain within the same collection to achieve an excellent result. Therefore, I've carefully picked other white paint colors for a broader selection.
Sherwin Williams White Flour SW 7102
Sherwin Williams Marshmallow SW 7001
Sherwin Williams Downy SW 7002
Sherwin Williams Futon SW 7101
Sherwin Williams Modest White SW 6084
Sherwin Williams Reliable White SW 6091
Sherwin Williams Marshmallow Complementary Color
Every color has another that complements it. To find the complementary color for another color, check the one that sits directly opposite it on the color wheel. The most obvious ones are red and green, blue and orange, and purple and yellow.
In other words, it's not always easy to find complementary colors for off-shades like Marshmallow since it's not pure white. However, this only applies if you are new to the paint world.
For Marshmallow, the best color that complements it is a shade of light cyan blue. The Sherwin Williams paint color that best matches it is Chapeau Violet SW 7136. However, it's an archived paint color, so you can try Benjamin Moore's Nosegay 1401 or Behr's Mystic Light.
Sherwin Williams Marshmallow Coordinating Colors
These colors blend well with each other because of the similarities between them. They may not immediately look alike, but when used in a color scheme or decor, the synchronicity is effortless. So, let's look at the coordinating colors for SW Marshmallow.
Sherwin Williams Foothills SW 7514: A warm and deep neutral that introduces earthiness in decor.
Sherwin Williams Anew Gray SW 7030: A medium gray with warm undertones that bring soft energy into a home without looking too muted.
Sherwin Williams High Reflective White SW 7757: One of the brightest whites in the market with almost no undertones, and it pairs well with almost every color.
Sherwin Williams Marshmallow Color Palettes
If you want to get the best out of any paint color you choose, it is best to use color palettes. These palettes allow you to incorporate any color to match the main shade as long as both colors have similarities.
The fun part is that you can add any color, whether bold, vibrant, neutral, or soft. Let's see some of the color palettes that work with SW Marshmallow.
Monochromatic Color Palette
White Flour SW 7102: A white shade that is similar to Marshmallow and can work in the same decor.
Downy SW 7002: Another shade close to Marshmallow but slightly darker and more muted. Use it on the walls with Marshmallow on the trim.
Futon SW 7101: Try this color on accessories or furniture to add some depth when you use the bright Marshmallow on the walls.
Contrasting Color Palette
Mega Greige SW 7031: A warm color with depth that makes Marshmallow look brighter but holds up well with it.
Abalone Shell SW 6050: A pale pink paint color whose shade softens the decor, especially if you have saturated or deep colors in it.
Tavern Taupe SW 7508: A brown paint color whose stone-gray undertone keeps it from looking too ordinary but performing well as a neutral color.
Coordinating Color Palette
Agreeable Gray SW 7029: A warm gray that reads greige in most cases but pairs well with the equally warm Marshmallow.
Pure White SW 7005: This slightly warm white is bright enough to look good on the trim and ceiling if the walls are done in Marshmallow.
Foothills SW 7514: A neutral paint color whose deep shade and earthiness make a great pair with the warmth of Marshmallow.
Sherwin Williams Marshmallow vs Similar Paint Colors
You may be wondering how Marshmallow holds up against similar colors. Are there substitutes or alternatives if you can't find Marshmallow? Here are a few to try.
SW Ibis White vs SW Marshmallow
Ibis White has similar undertones as Marshmallow. But it has a higher LRV of 84, which means it reflects more light than Marshmallow.
SW Downy vs SW Marshmallow
Downy is only one value lower than Marshmallow when it comes to their LRVs. That means it is slightly darker than Marshmallow and may not reflect as much light.
SW White Flour vs SW Marshmallow
White Flour is considerably brighter than Marshmallow, but their undertones are somewhat similar.
Benjamin Moore Paint Color Equivalent of SW Marshmallow
There're no exact equivalent paint colors from Benjamin Moore to match Sherwin Williams Marshmallow. Every paint color is unique and while you may find colors that are uncannily alike, they are never exactly the same. But you can comfortably compare it to Linen White 912 or Gardenia AF-10.
Where Can You Use Sherwin Williams Marshmallow?
Since it's a bright white and pretty versatile despite its slightly pink undertones, Marshmallow works well in many spaces, including the exterior of your house. I'd like to show you some of them, so come along with me.
Sherwin Williams Marshmallow in Living Rooms
Please, yes! Your living will forever thank you if you use Marshmallow as the main color. Throw in accessories with vibrant colors if you want, or keep the decor neutral. The result will still be stunning.
Sherwin Williams Marshmallow on Exterior Bricks
You don't have to paint your brick walls, but if you want to, ensure you do it right. Marshmallow is one of the ideal colors to use because it's bright and warm.
Sherwin Williams Marshmallow in Muted Lighting
If you are concerned about using Marshmallow in a room with low light, you may have nothing to worry about. This paint color is bright and holds up well in such lighting conditions.
Sherwin Williams Marshmallow in Stairwells
Remember I said Marshmallow is versatile? I meant it; check out this stairwell and how bright it is.
Sherwin Williams Marshmallow on Kitchen Cabinets
I earlier mentioned that if you want to give your kitchen a makeover, start with the cabinets. And one of the ways to change the vibe is by using Marshmallow as the white paint cabinet color.
Sherwin Williams Marshmallow with Various Colors
Light colors tend to pick up hues from vibrant colors around them. Although this doesn't apply to all light colors, you can't know for sure until you try it. Does Marshmallow pick up hues in this room? You decide for yourself. The window frames are painted in SW Tricorn Black.
Sherwin Williams Marshmallow on Wood
The walls in this next picture are made of wood, and I must confess that Marshmallow does a pretty good job on it. They look good.
Sherwin Williams Marshmallow on Exterior Walls
White will always be a safe color for exteriors as well as interiors. Check out this porch to see how Marshmallow performs.
Sherwin Williams Marshmallow in Keeping Rooms
This keeping room is beautiful and sophisticated, mostly because of the color, which is Marshmallow.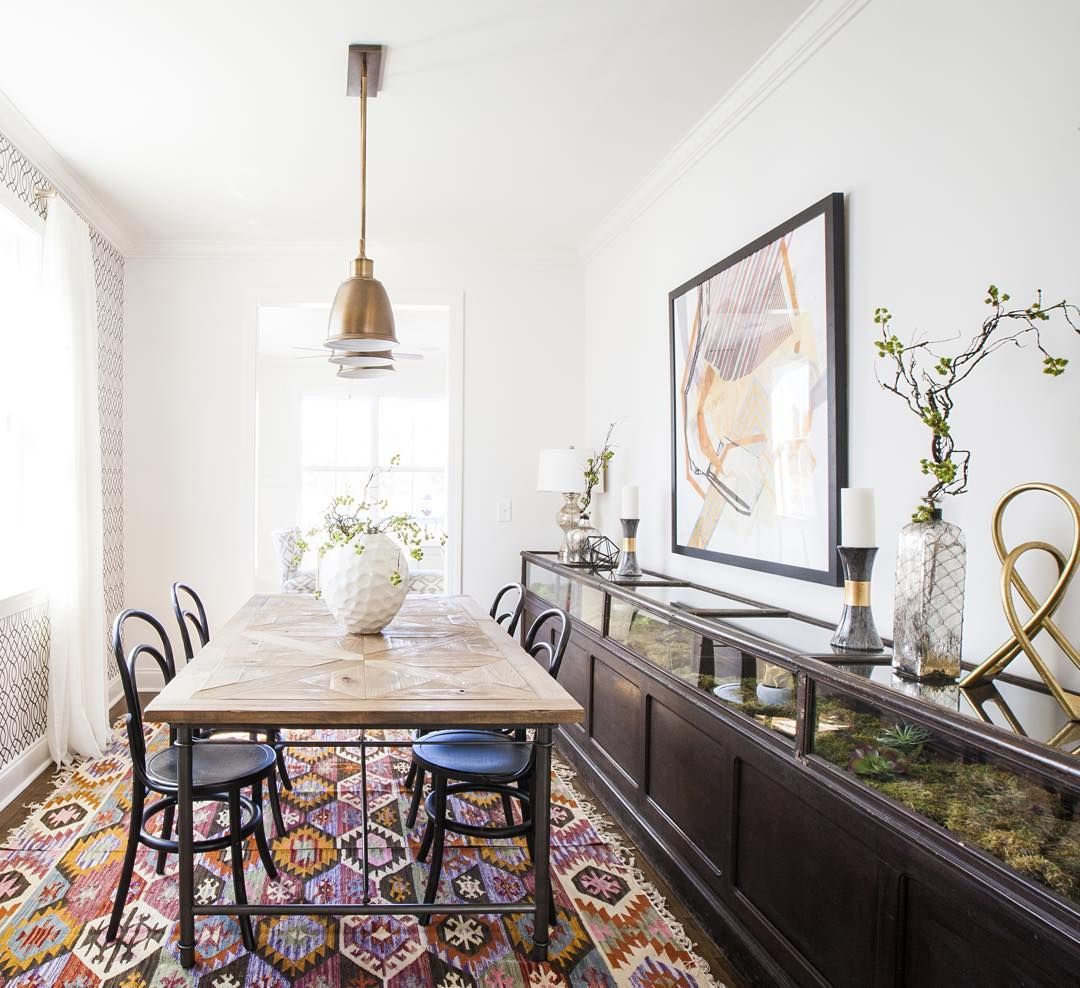 Sherwin Williams Marshmallow in Bedrooms
If it looks good in your living room, it may look good in your bedroom. But I recommend this color because of its warmth and the accompanying cozy vibe, which is what a bedroom needs.
Sherwin Williams Marshmallow in Bathrooms
Marshmallow makes your bathroom look amazing and feel like a warm hug.
What Cabinet Color Goes with SW Marshmallow Walls?
White is your best shot at doing the trim right if you paint the walls in Marshmallow. You may want to use a white color brighter than Marshmallow but nothing crisp or icy to avoid clashing undertones. But dark neutrals may look striking and stunning, as you can see in this next picture.
Conclusion
Sherwin Williams Marshmallow is a bright white paint color with warm undertones. It has an LRV of 82 and shows pink undertones that may deepen to red or turn slightly mauve in certain lighting. You can use it in your bedroom, kitchen walls, living room, bathroom, nursery, and house exterior.
Create a fitting color palette by following this guide. And get ready to transform your house into a stunning home. Keep the effect of lighting and how it affects undertones in mind when using the paint color.
I'm here, rooting for you, and if you have any questions, reach me in the comments section.