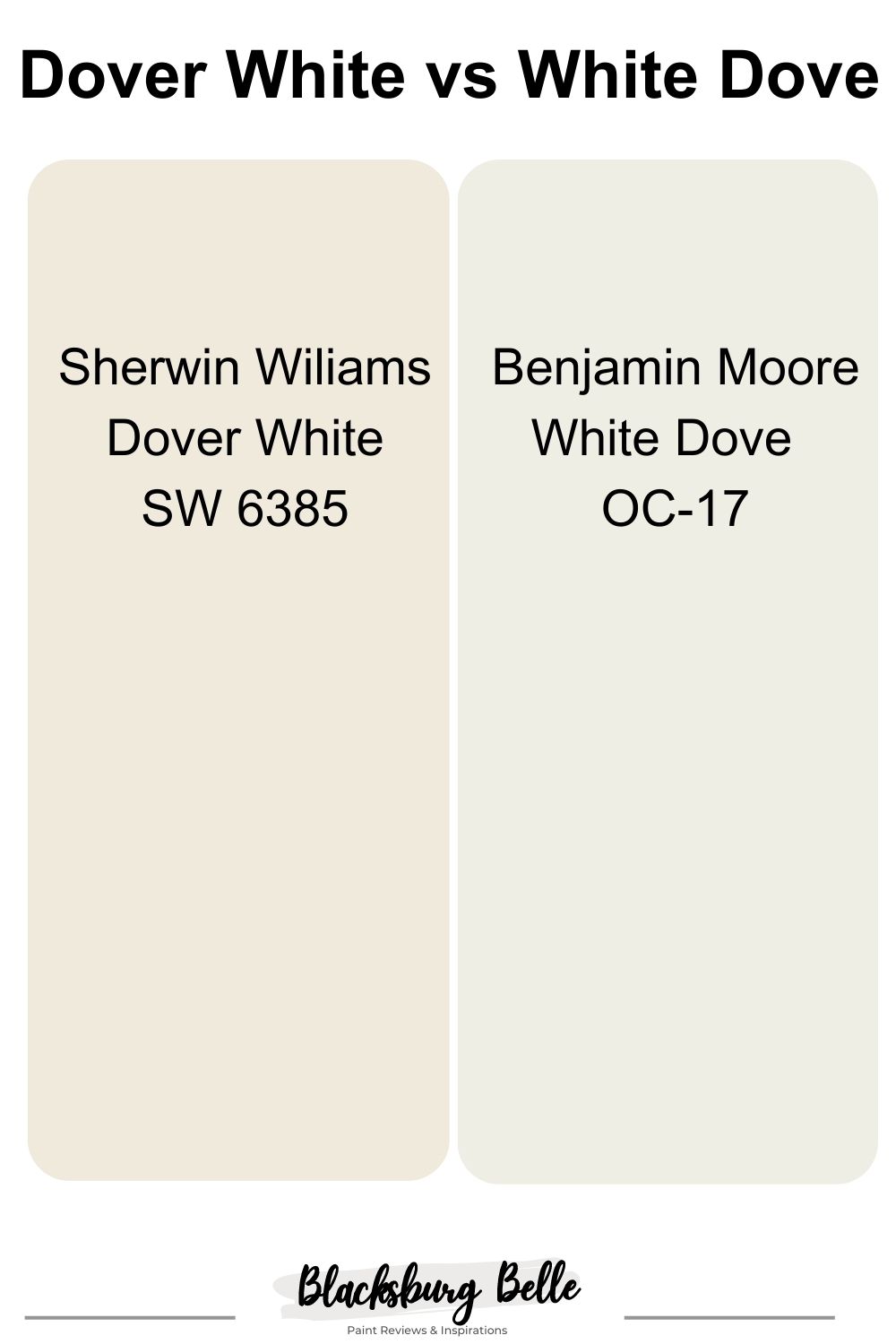 Picking between two white paint colors that look almost the same is not a job for an amateur. Sherwin Williams Dover White and Benjamin Moore White Dove are so similar that many cannot tell the difference just by looking at them.
The primary difference between them is the undertones. Where Dover White SW 6385 has creamy yellow undertones, White Dove OC-17 has more gray-yellow undertones. This means that Dover White is a creamy color but White Dove is a softer off-white paint color.
You already know that both paint colors are white, which begs the question of which you can use when. So, let's compare them, starting with times that each color is ideal for your decor.
When to Use Dover White vs White Dove
It is ok to be torn between these paint colors. You cannot even tell they are different at face value. But when placed side by side, the difference becomes clear almost immediately. However, if you still have difficulty determining which paint color is best to use at different times, check out the following points.
Use SW Dover White if:
You do not mind a white paint color that shows some yellow
Warmth in your white paint color is ideal
You want a bit of color so the white does not appear stark
Use BM White Dove if:
You fancy a soft white paint color
White paint colors with too much yellow turn you off
You want a balanced white without too much warmth
Are these colors interchangeable? I don't think so, and the reason is simple. Dover White is a pretty warm color. For some, the color is more cream than white, and for others, it shows too much yellow. I think it is a beautiful shade of white that creates a relaxing atmosphere of coziness.
On the other hand, White Dove is a soft white, and while it has some creaminess to it, it is not too much. There is a hint of gray that somewhat grounds it, preventing it from looking too yellow or too warm. I recommend White Dove as a softer and less yellow alternative to Dover White.
However, the choice is ultimately up to you. Use samples to decide which looks spectacular on the walls and matches your decor. Then, you can decide the best choice. But now, let's look at a brief comparison between the colors using pictures.
Visually Comparing SW Dover White vs BM White Dove
So, looking at pictures has a way of bringing things to life, especially if they are real-life pictures. The same is true about paint colors. In my experience, people tend to be quicker to decide when they see what specific colors look like on walls than when they have nothing to go by.
Here is a picture of Dover White in action in this bedroom:
And the next picture is White Dove used in this open-floor setting: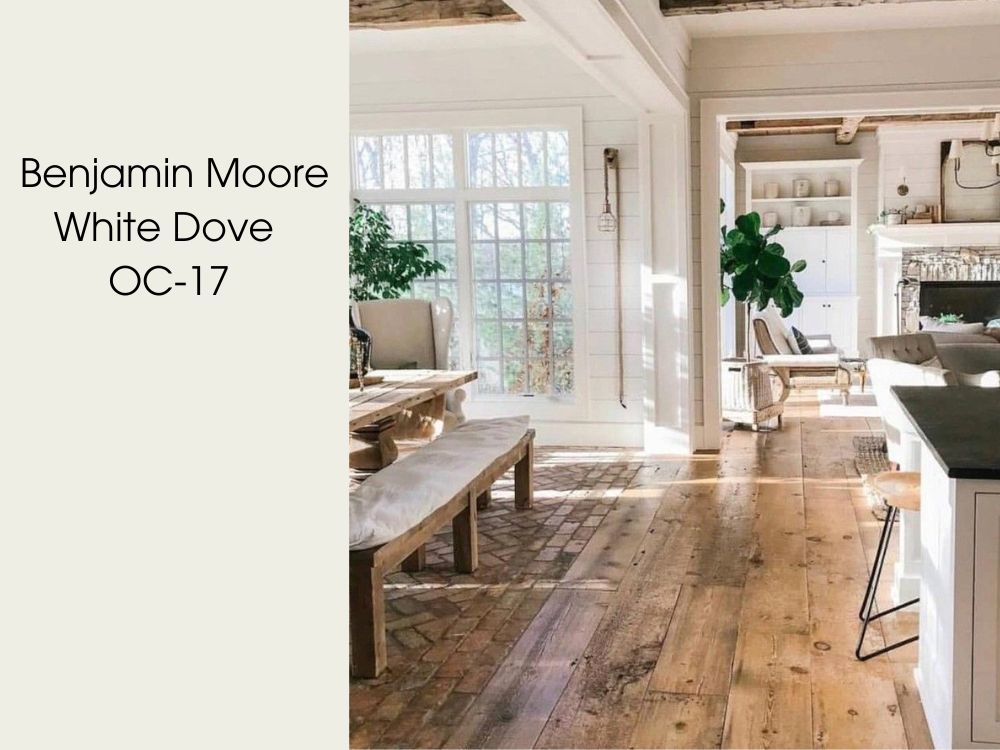 Dover White and White Dove are pretty popular paint colors, and many love to use them. But if you are unaware of the differences, you may interchange one for the other. From the pictures above, you can see the warmth coming from both paint colors. They have ample lighting to see the details of the colors.
But the use of wood with White Dove deepens its colors and makes it look warmer than Dover White. Nevertheless, you can still see a hint of gray from the corners in the shadows. It is not too warm, just enough to make it a great white paint color.
A Swift Comparison: SW Dover White vs BM White Dove
A chart detailing the specific aspects of these paint colors should go a long way in narrowing the better color for you. I know that undertones and LRVs are crucial, so I can't wait to show you these details for better understanding.
| | | |
| --- | --- | --- |
| | SW Dover White | BM White Dove |
| RGB | 240, 234, 220 | 239, 238, 229 |
| LRV | 83 | 83.16 |
| Undertones | Creamy yellow | Gray-yellow |
| HEX Value | #F0EADC | #F0EDE4 |
Emotional Effects: Sherwin Williams Dover White vs Benjamin Moore White Dove
I cannot say that there is much difference in how these paint colors feel when used in a room. Of course, they look different, but because both are warm colors, they produce almost the same cozy feeling. They make you want to curl up with a good book and a cup of coffee after a long day.
However, Dover White produces more warmth than White Dove because of its obvious creamy yellow undertones. It may make a space feel too warm and the walls too close together. I say this because warm colors tend to make a room feel smaller, regardless of how big it is.
While white paint colors should make a space look bigger, warm whites or off-whites have the opposite effect. Unless you don't mind that extreme coziness, Dover White is a fantastic color. But try Whitie Dove if you want the same warmth without feeling too cozy or overwhelmed.
LRV of SW Dover White vs BM White Dove: Which Reflects More Light?
The LRV, which means refers to the light reflectance value of a color, indicates how much light a color reflects. It uses a scale that shows a value of 0 to 100. True blacks have an LRV of 0, which means they absorb all light. And pure whites have an LRV of 100, meaning they fully reflect light.
For paint colors, there are no absolute blacks or pure whites. Every paint color has a bit of color because of the infusion of other colors to produce them. As a result, paint colors use a scale of 2.5 to 94 to check LRVs.
Sherwin Williams Dover White has an LRV of 83, which is pretty high on the scale. This means the paint color can help brighten a room that does not have a lot of light, whether artificial or natural.
Benjamin Moore White Dove has an LRV of 83.16, just a fraction higher than that of Dover White. Some say the LRV is up to 85, but that is subject to debate. The point is that the paint color is bright enough to make a difference if light is an issue in a space.
Simply put, White Dove OC-17 is brighter and reflects more light than Dover White SW 6385. The difference in value is pretty small, but it makes a difference when you place the colors side by side.
Undertones of Dover White SW 6385 vs White Dove OC-17: Are They Similar?
As mentioned, the main difference between Dover White and White Dove is the undertones. Dover White has obvious yellow undertones that make the paint color creamy and very warm.
On the other hand, White Dove has a little less yellow in it with a hint of gray. It would have been as creamy and warm as Dover White except for the gray that tones it down. In certain lighting, the undertones can look similar, but that happens only when you use the paint colors apart.
However, if you paint swatches side by side, you will notice a slight softness and less warmth from White Dove. There is also a hint of coolness because of the gray in it, compared to the creamy yellowness of Dover White. Let me show you what I mean by using pictures.
Comparing Undertones: A Closer Look at SW Dover White
Here is a picture of Dover White in its full glory showing a lot of warmth. You can see that creamy yellow I've been talking about…
Comparing Undertones: A Closer Look at BM White Dove
In comparison, this is White Dove looking pristine and whitey-white, with barely a hint of warmth.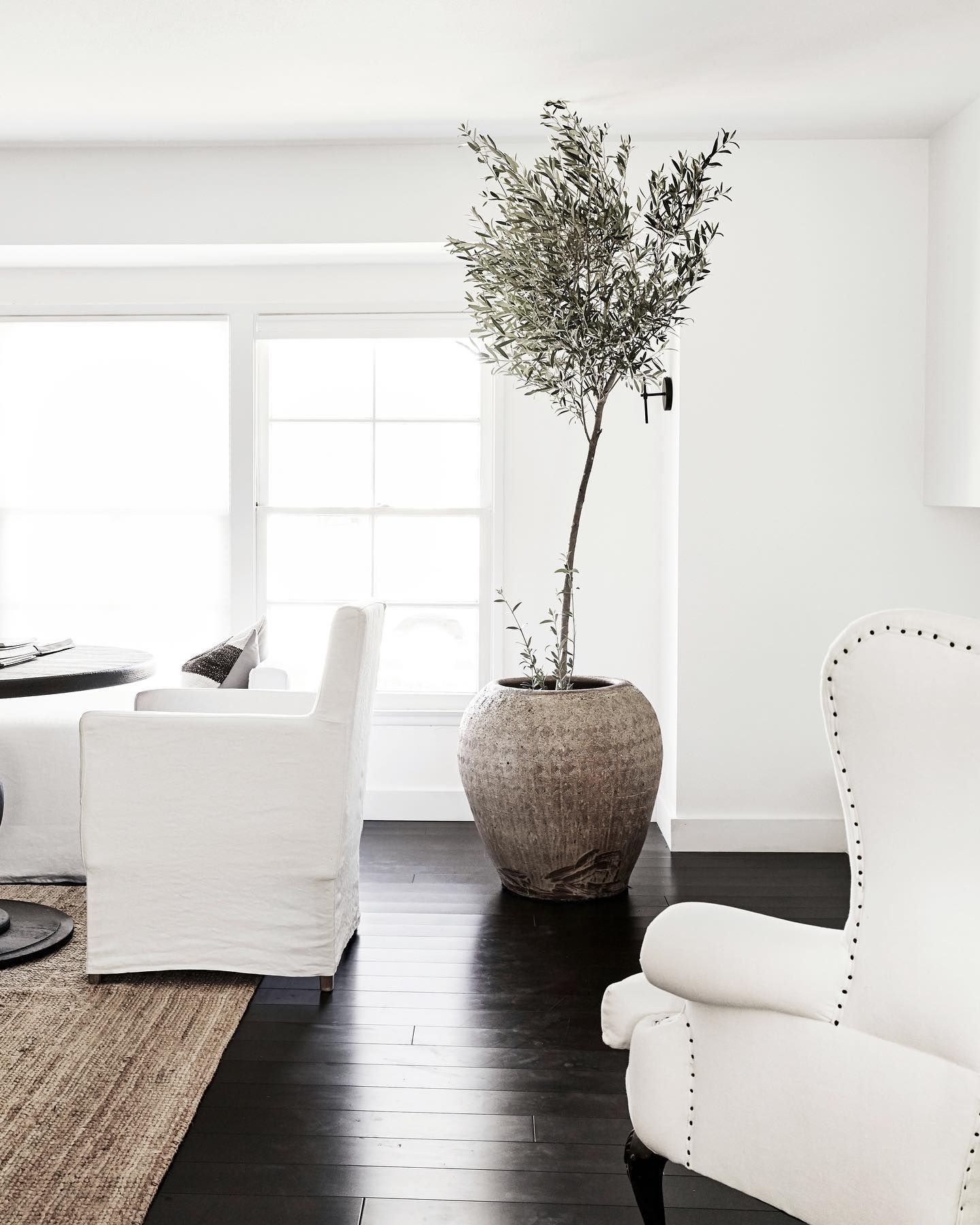 It may have something to do with the lighting conditions – Dover White is exposed to warm artificial lighting while White Dove has a lot of natural light. But even with a lot of natural light, Dover White will not look pristine or crisp as White Dove does in the picture above.
In other words, Benjamin Moore's White Dove may present a cool face, depending on the lighting and surrounding elements. You don't have the same issue with Dover White. If you want a pristine white that shows only a hint of color and warmth, White Dove is your best bet. But for a white paint color with obvious warmth, go for Dover White.
Sherwin Williams Dover White vs Benjamin Moore White Dove: Warm or Cool?
I have established that these two white paint colors are warm-toned. But I want to reiterate that one is warmer than the other. Dover White, with its creamy yellow undertones, is noticeably warmer than White Dove, with its gray-yellow undertones.
Sometimes, White Dove looks only slightly cool because of elements and other colors. Lighting is also crucial to how the paint color appears. However, I always like to point out that color is subject to perspective. Compared to whites like BM Chantilly Lace or SW High Reflective White, White Dove shows its true warm tone.
Sherwin Williams Dover White vs Benjamin Moore White Dove Complementary Colors
Complementary colors are part of what makes paint colors work well in any decor. These colors appear opposite the main colors on the color wheel. Let me show you the best complementary colors for SW Dover White and BM White Dove.
Since they are warm whites with a bit of yellow, the best color that complements them is Sherwin Williams Violet Vignette SW 7137. It is a light shade of blue with a hint of violet that presents a slightly cool face. Close to it is Benjamin Moore's White Satin 2067-70.
If these complementary colors seem too light for white, I am more than happy to show you suitable color palettes. These color palettes may contain more saturated hues to add some versatility, especially if you are not a fan of the classic all-white decor.
Sherwin Williams Dover White vs Benjamin Moore White Dove Color Palettes
By now, you must have a solid grasp of the differences between SW Dover White and BM White Dove. So, I want to take you on a colorful journey to see what you can do with these and other colors.
Color Palette for Sherwin Williams Dover White
There are many colors you can combine with Dover White to create a color palette. Because it is a white paint color, although it is a warm white, it is neutral enough to blend with other warm whites, neutrals, and bold and saturated colors. So, try Waterloo, Golden Fleece, and Napery for starters.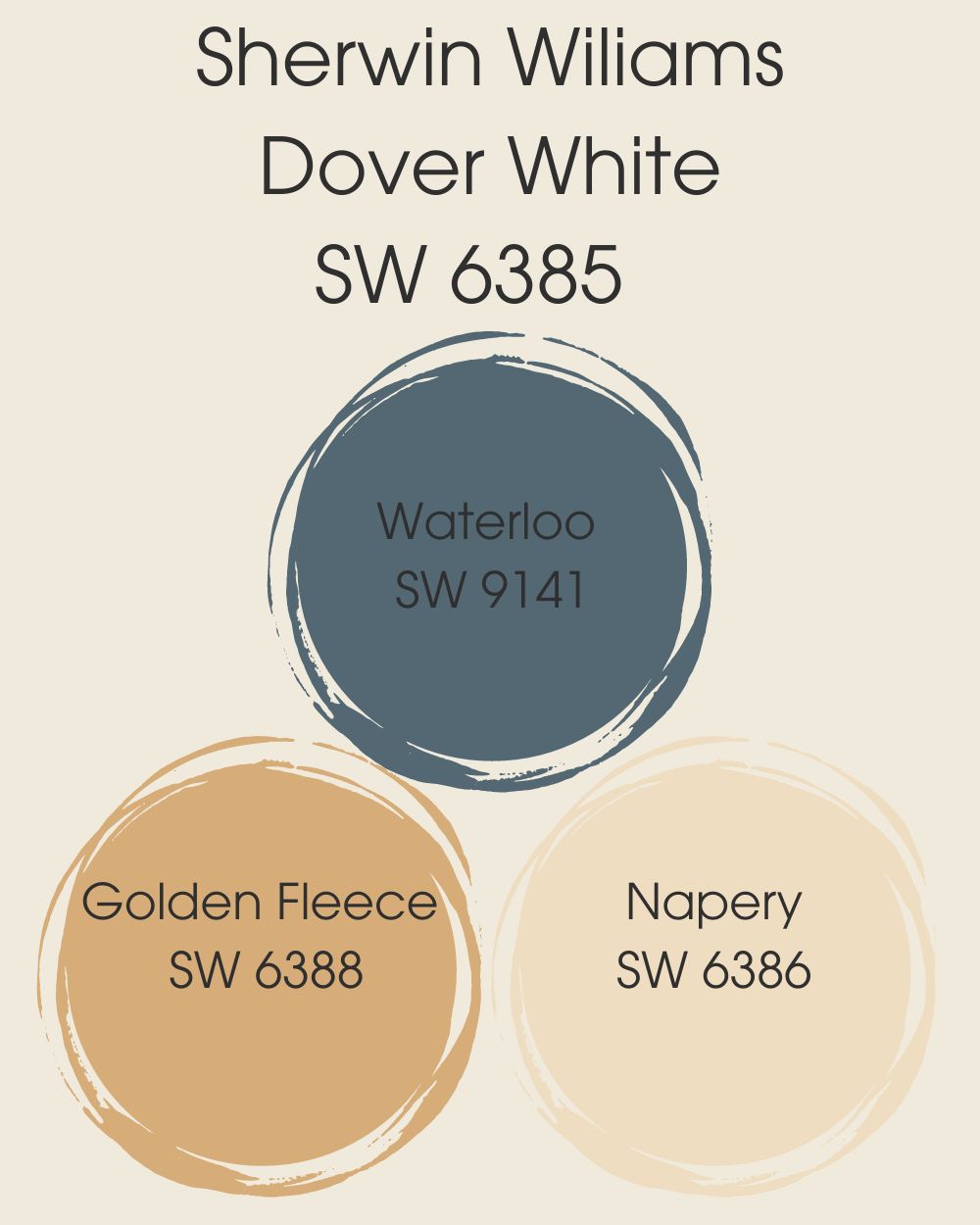 Waterloo SW 9141: It is a deep blue with warm gray undertones that bring out the beauty of Dover White because of its deep color.
Golden Fleece SW 6388: A warm yellow paint color with golden undertones that pair well with the creamy yellow in Dover White
Napery SW 6386: Another yellow paint color, but this time a golden yellow, that brightens the warm white that is Dover White
Color Palette for Benjamin Moore White Dove
As with Dover White, White Dove works well with many colors. The horizon is open before you with many colors to add to a White Dove color palette. But I want to show you a guide to get you going. Aegean Teal, Revere Pewter, and Vanilla Milkshake for a bit of similarity.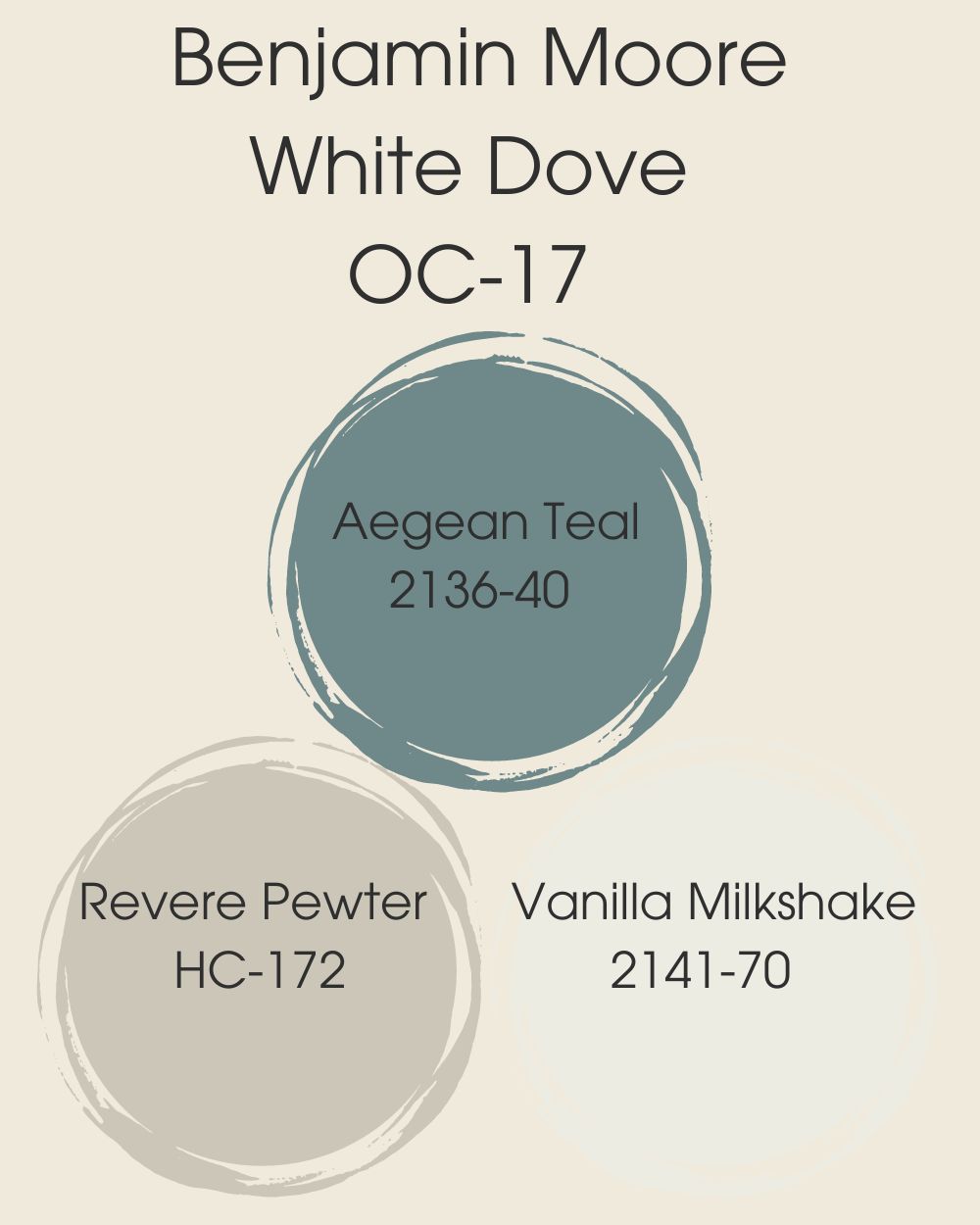 Aegean Teal 2136-40: This is a blue-green paint color with just a touch of gray that provides high contrast for the warm White Dove
Revere Pewter HC-172: A neutral paint color that makes it possible to pair warm white like White Dove with cool colors without clashing
Vanilla Milkshake 2141-70: A white paint color like White Dove with hints of gray suitable for trims
As much as you may get excited with the possible colors that work with Dover White and White Dove, I recommend keeping it simple. Too many colors will mar your decor or overwhelm the space. Too little versatility may make it bland. Therefore, follow this guide to find the perfect balance, depending on what you have in mind or the environment.
Sherwin Williams Dover White vs Benjamin Moore White Dove on Cabinets
White will always be a favorite and classic color for kitchens and cabinets. Dark colors like green and blue are indeed trendy nowadays for cabinets, but you can never go wrong with white. Let me show you how beautiful Dover White and White Dove can appear on cabinets.
SW Dover White on Cabinets
As a warm white, Dover White looks great in your kitchen. But you may want to use other warm colors around it to keep the tone balance. Here is Dover White in this kitchen: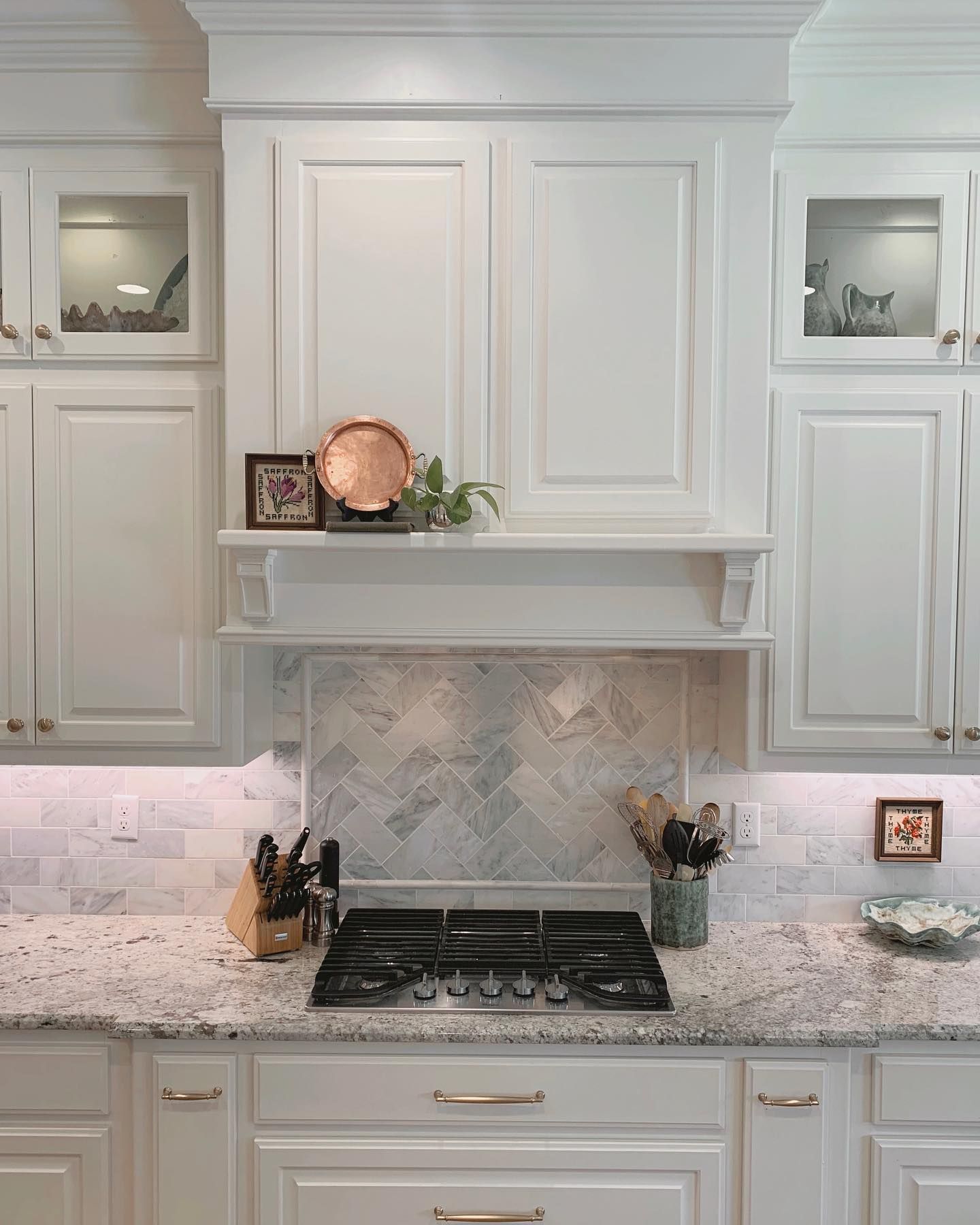 BM White Dove on Cabinets
As with Dover White, this is a warm color, although less warm than the former paint color. Because it can read slightly cool, it may be more accommodating of different color schemes. Here is White Dove in this kitchen: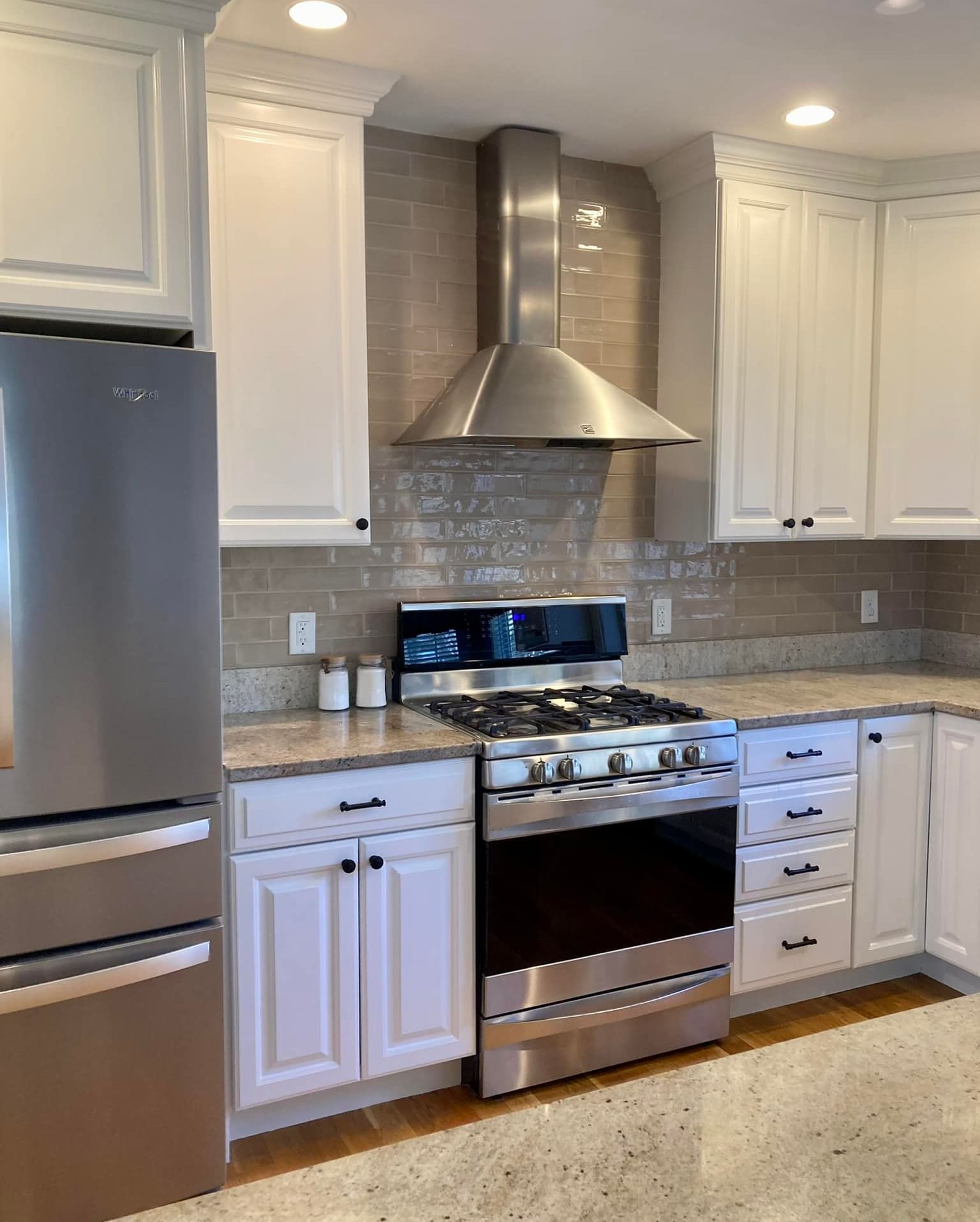 Sherwin Williams Dover White vs Benjamin Moore White Dove on Exterior Walls
Dover White and White Dove are not stark whites, so they are highly recommended for exteriors. If you want a warm white for this purpose, try either of these options.
SW Dover White on Exterior Walls
You can see how warm this paint color appears on the exterior of this house. It is a brick house painted over, and Dover White has a slightly yellow tinge to it.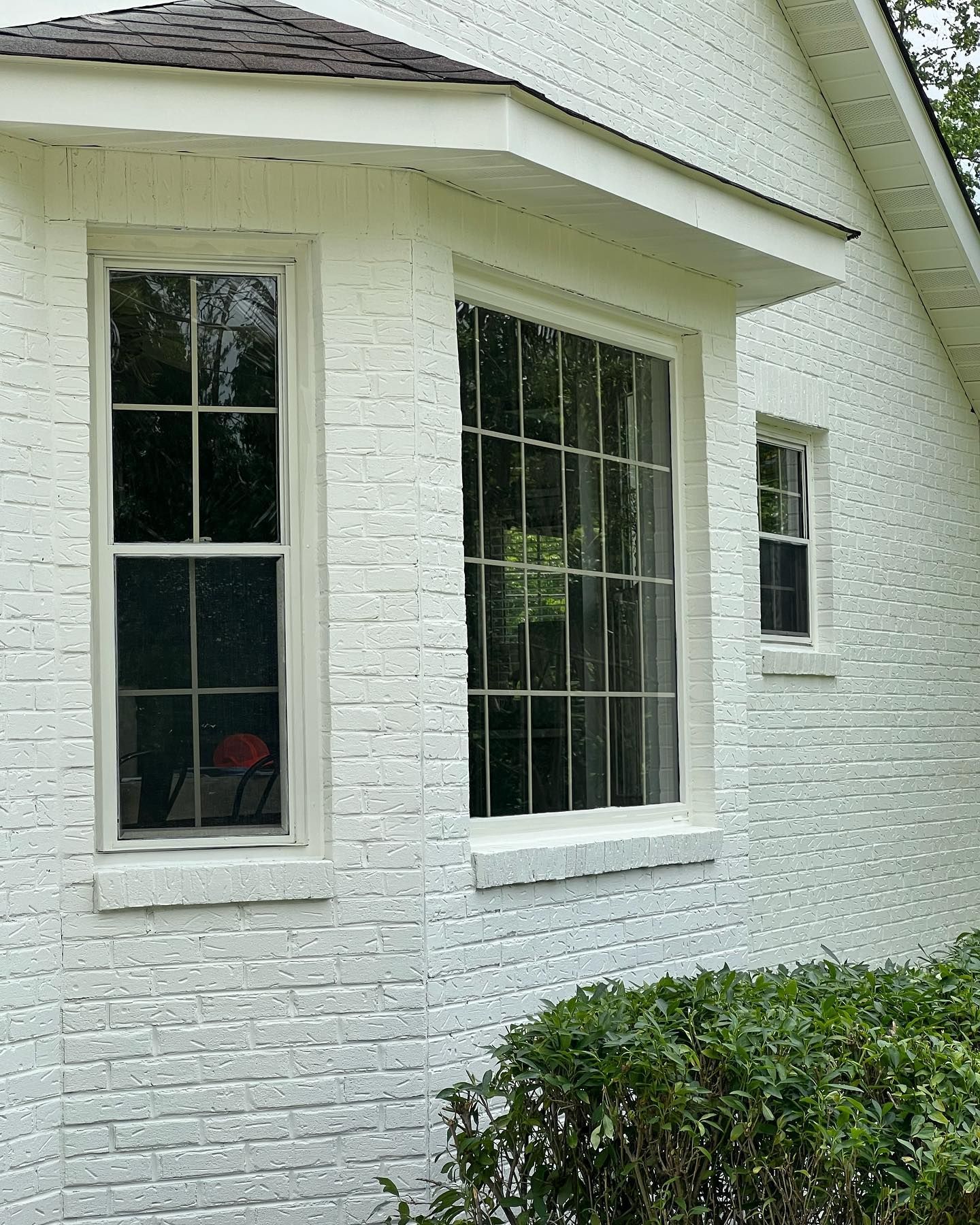 BM White Dove on Exterior Walls
White Dove is also warm and creamy, looking amazing in the bright outdoor light. This next picture uses the paint color with a bit of versatility in the roof and front door.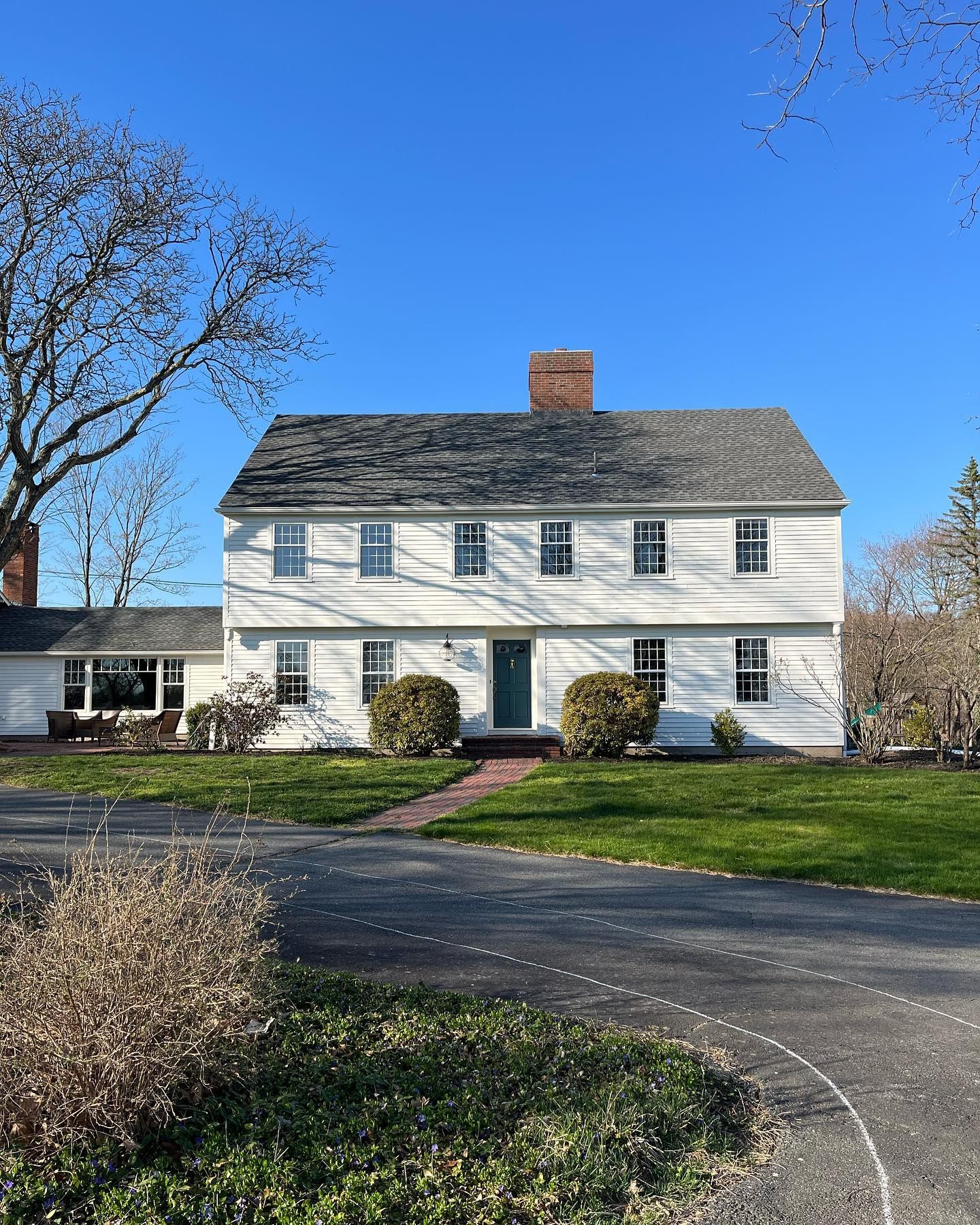 Sherwin Williams Dover White vs Benjamin Moore White Dove on Interior Walls
I want you to see that Dover White is noticeably warmer than White Dove. That is not to say that White Dove is not warm at all; it is only less warm than the other paint color. Still in doubt? Let's see these pictures as proof.
SW Dover White on Interior Walls
With a combination of natural and artificial lights, Dover White still presents a warm face. The accent wall in this room is done in Sherwin Williams Iron Ore, and the contrast is beautiful.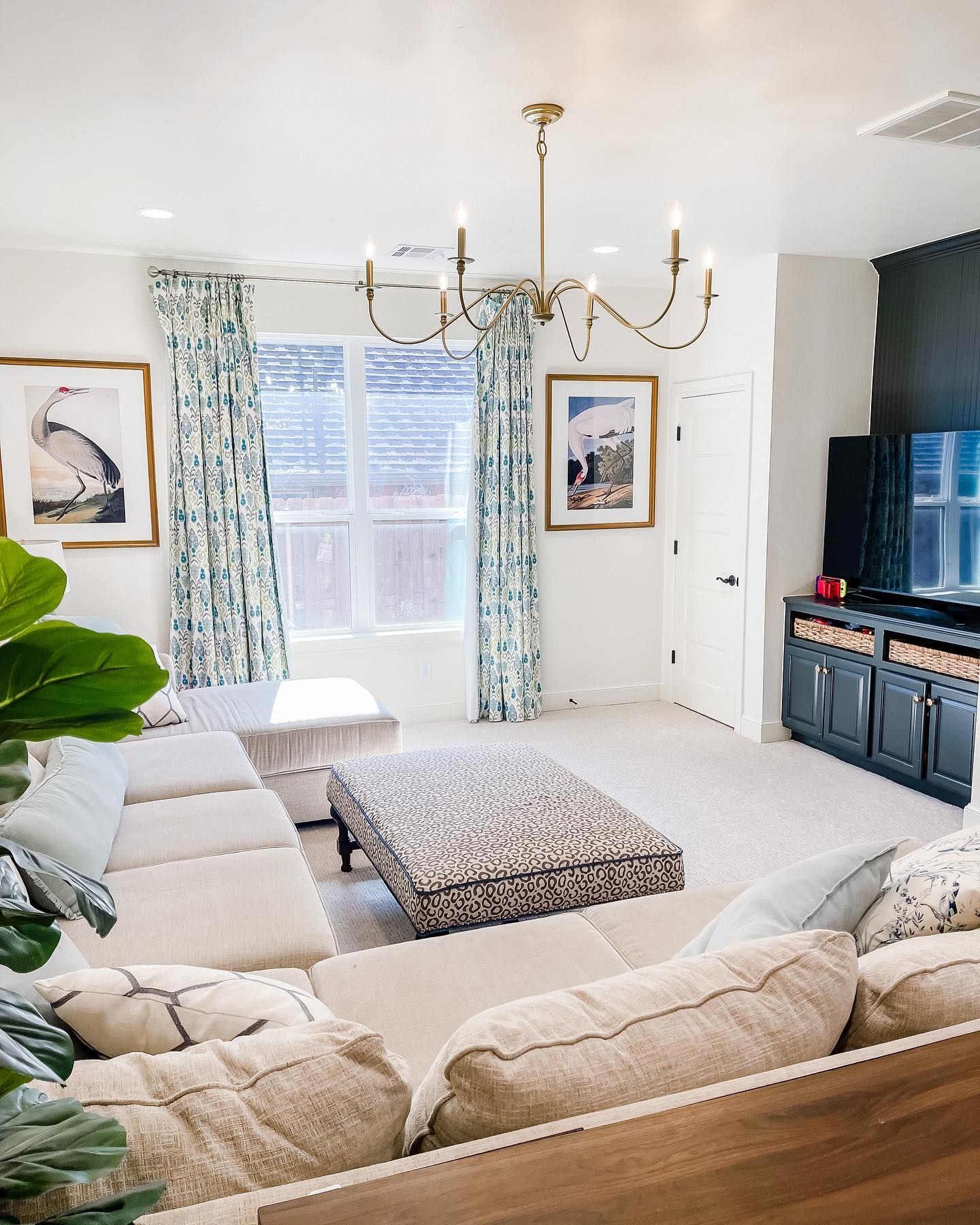 BM White Dove on Interior Walls
In contrast, this living room looks crisp and serene because of the hint of gray in White Dove. It makes the room appear more spacious, and the warm wood tones do not clash with the slightly cool color.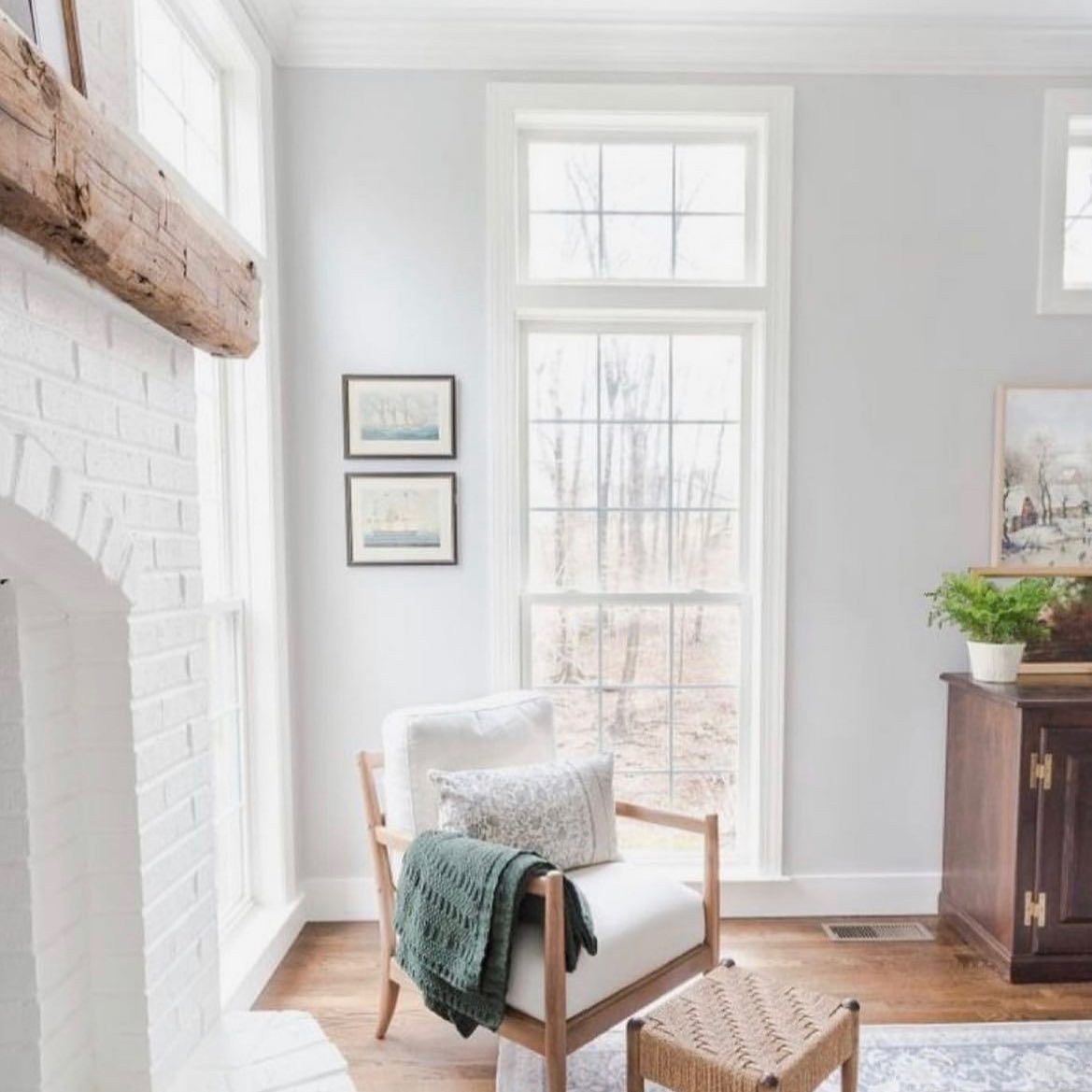 Sherwin Williams Dover White vs Benjamin Moore White Dove on Trims
Since white will always look good and be the best option for trim paint colors, I want you to see what these options look like on different trims. I carefully picked pictures where the colors are used with darker shades for a sharp contrast.
SW Dover White on Trims
In this picture, Dover White is used on trims, while the main exterior walls and doors have SW Rock Bottom and SW Anonymous.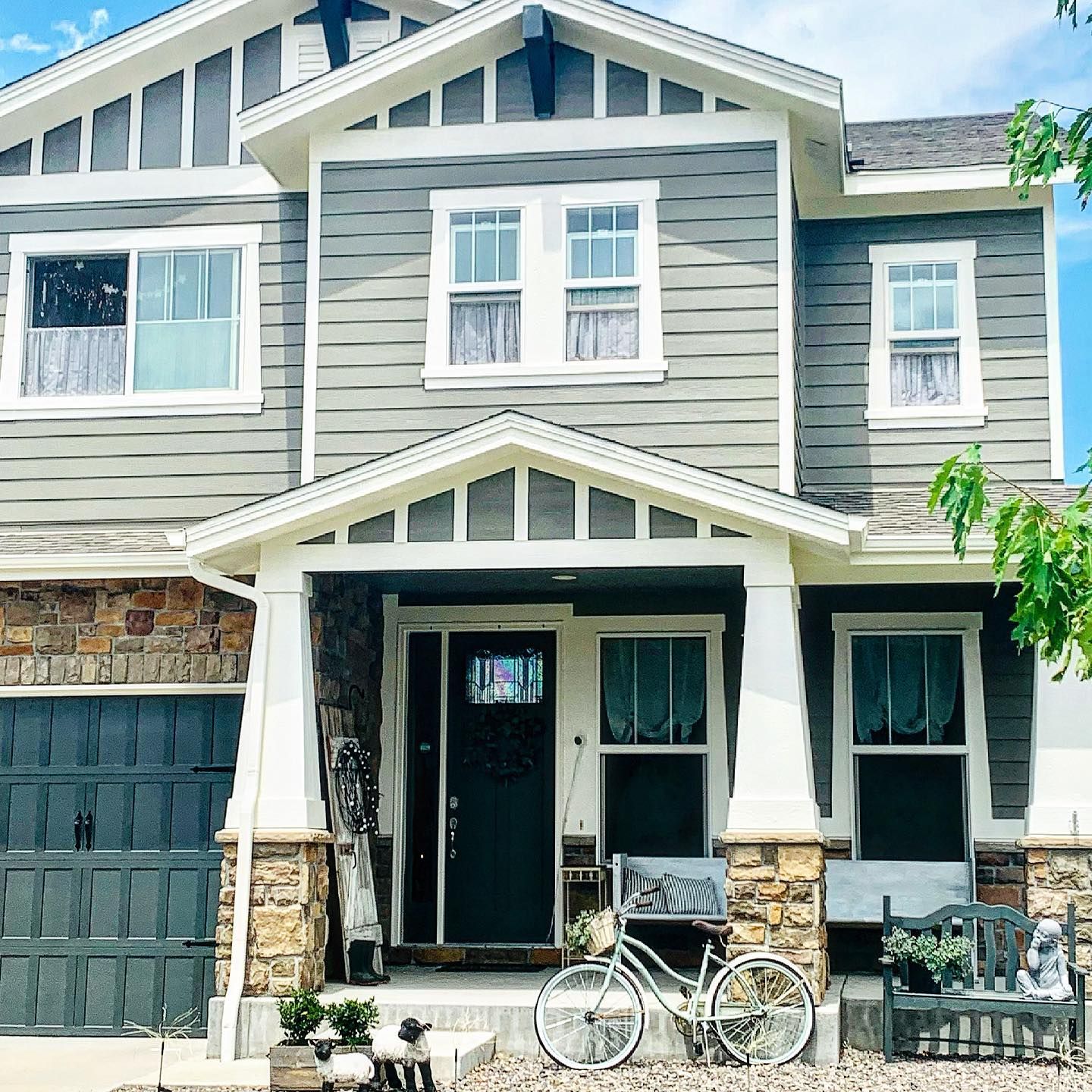 BM White Dove on Trims
This is an unconventional trim, but White Dove is used on stools. The sides, trims, and legs are painted in this color, while the rest of the stools are wood.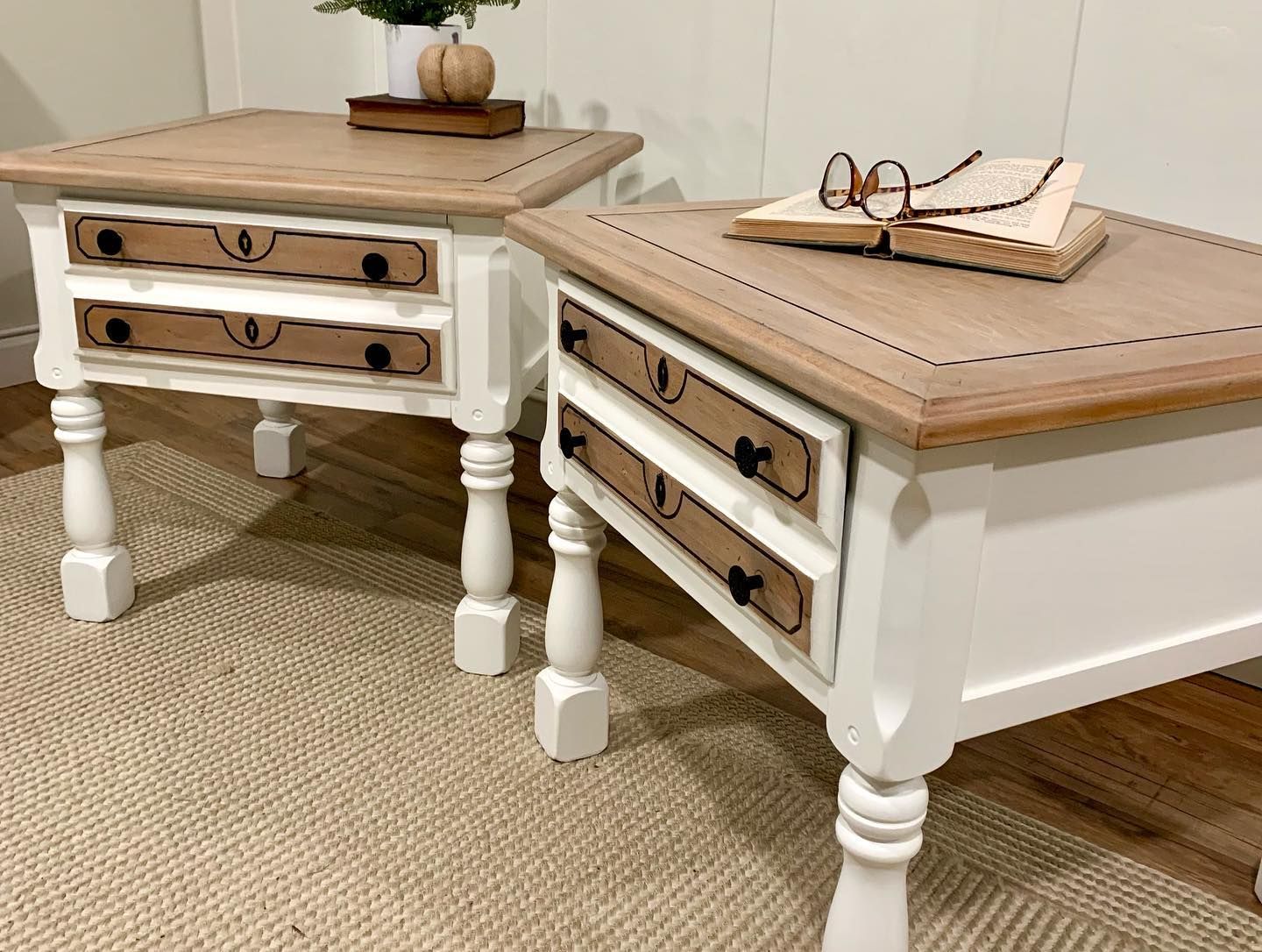 Sherwin Williams Dover White vs Benjamin Moore White Dove on Doors
The good thing about whites is that you can use them for doors and trims as well as walls surrounding them without looking out of place. The following pictures show just how well they blend with every decor.
SW Dover White on Doors
Dover White is used on this door and the entire front part of the house. Yet, the place looks so beautiful and calming.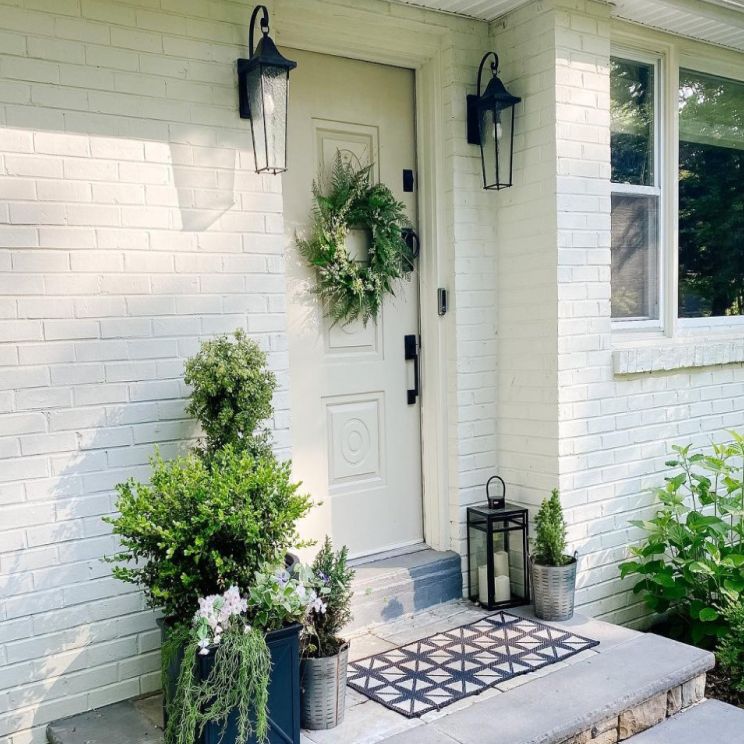 BM White Dove on Doors
This entryway is done all in White Dove and still looks amazing. The lack of other colors does nothing to detract from its beauty.
Sherwin Williams Dover White vs White Dove in Artificial Lighting
Paint colors look different in artificial lighting than they do in natural lighting. For extremely warm colors, artificial lighting makes them even warmer. This may not be something you like.
SW Dover White in Artificial Lighting
This decor uses a neutral palette with Dover White on the walls. With the bright artificial lighting, the paint looks slightly brighter than usual.
BM White Dove in Artificial Lighting
White Dove also looks amazing in bright artificial lighting, although it usually does because it is not as warm as Dover White.
Lighting Conditions
I always recommend that you test your paint colors on walls and under different lighting conditions. This is especially true for white paint colors because of how much they can all look the same. Without the right lighting conditions, you may not see the beauty of the colors or tell the difference in undertones.
That is part of the reason I compared Dover White vs White Dove under different artificial lighting conditions. They both look great in natural and artificial lighting, but Dover White remains the warmer white with yellow hues.
Conclusion
There you have it; Sherwin Williams Dover White vs Benjamin Moore White Dove paint colors are compared and differentiated. You can tell the difference between them by looking for their undertones. These undertones make them warm, but Dover White is the warmer of the two colors.
Also, their LRVs are different, although the difference is not much. However, this means that, combined with the slight gray cast of White Dove, it is the brighter of the two colors, regardless of the lighting conditions. These factors will help you create a suitable color palette for each white.
Have you used either or both of these colors? What colors did you pair them with inside your decor? I'd love to hear from you in the comments section.